Our clinic in Princes Risborough is having an event on 14th September to launch a selection of new treatments that were previously not available at this clinic.
Princes Risborough is a small town set in the county of Buckinghamshire in the South East of England. There are two local railway stations with excellent links into London Marylebone and it is in an ideal location for surrounding towns and villages such as Aylesbury, High Wycombe, Amersham and Wendover to find easily accessible.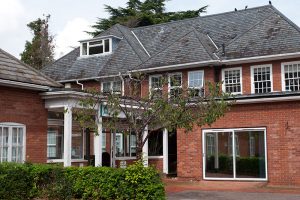 So what's new?
Laser Hair Removal is one of our most popular skin treatments with our qualified therapists carrying out close to 500 hair removal treatments a month across our clinics nationwide.
We are able to offer permanent hair reduction on areas such as the face, underarms, arms, legs, bikini line, back, shoulders, chest, abdomen, neck and ears and the treatments are suitable for both male and females of all skin types.
If you come along to our Open Day on 14th September you will be able to find out more about the treatment, have a test patch and claim a free laser treatment for a small area.
Our new Cutera CoolGlide® laser is a non-invasive vein removal treatment. The laser generates a pulse of intense, concentrated light which passes through the skin into the blood vessels that you would like removed and it then targets the lining without causing damage to any of the surrounding tissues or skin. The damaged vein is then absorbed by your body and the flow of blood is re-routed down into the deeper veins.
You will be able to have laser vein removal almost anywhere on the body and it is does not require any injections or anaesthesia. The skin is not broken during the treatment so you will not need bandages, tape or support stockings.
There will be lots more information about the laser vein removal treatment at our Open Day plus there is 30% off any courses of any treatment booked on the night.
Profhilo is a new treatment available at our Princes Risborough clinic. It is rumoured to be rivaling dermal filler treatments. The treatment aims to improve skin tissue quality which actually then compliments all other aesthetic procedures such as wrinkle reducing injections.
Profhilo is a new Hyaluronic Acid gel which diffuses into the skin stimulating the creation of collagen and elastin over a period of four weeks. You will soon start to notice smoother and tighter skin and the treatment can be repeated every six months where required.
Our last new treatment that we would like to introduce is the IPL machine. IPL stands for Intense Pulsed Light and a popular treatment is photorejuvenation which is most commonly used for removing sun spots, reducing redness and rosacea and improving skin texture.
What is happening at the event?
You will also be able to find out about all our existing treatments and cosmetic surgery procedures too including Plastic Surgery, Hair Transplants and Varicose Vein removal.
Our aesthetic nurses and doctors will be showing off their skills with a selection of injectable demonstrations where you are free to ask as many questions as you like and be able to discuss the treatments in more detail.
As well as 30% off treatment courses we will also be offering 20% off any skin treatments*
Plus enjoy a glass of complimentary prosecco and take away one of our goody bags with product samples and special offers.
RSVP to book an appointment: paddocks.bookings@theprivateclinic.co.uk or 01844 211777
*valid when the treatment or courses are booked & paid for on the day.