The warmer weather is slowly approaching which means you will soon be ditching the jumpers and cover-ups in favour of shorter sleeved tops, blouses and skirts. A warm welcome you would assume, but at the same time, the exposure of more skin means upping the beauty routines which some of us dread.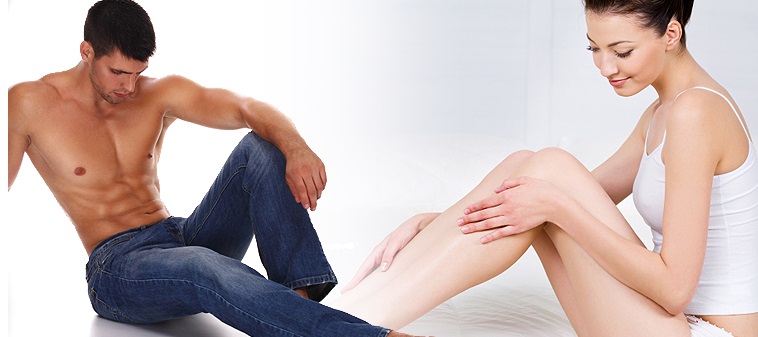 Laser hair removal is one of our most popular treatments, many women deciding that they have had enough of the time-consuming waxing and shaving required to keep her legs hair-free opting for longer lasting treatments instead. What many people don't realise is that the accumulative cost of waxing can easily add up to a course of laser hair removal.
Although it seems to be widely available, it is not a treatment to be taken lightly. There are many salons and clinics offering the treatment but picking the right one is vital in regards to your own safety as well as the results you expect to achieve.
There are actually two types of hair removal treatment; IPL (intense pulsed light) and laser. The treatment involves producing light energy which is then absorbed into the dark pigment of the hair to ultimately cause damage to the hair follicle.  Hair growth is then reduced without damaging the surrounding tissue.
However, you may be shocked to know that the laser industry is unregulated and therapists do not need a licence to practice, which is why latest news articles of reports of burning and skin damage come of no surprise to us.
"Seven out of ten skin doctors who have seen problems from non- surgical cosmetic procedures have seen damage from laser hair removal treatments", according to the British Association of Dermatologists.
Here at The Private Clinic we do not offer or recommend IPL for hair removal. IPL's are not lasers the machines instead produce a broad spectrum of wavelengths (like a light bulb) which cannot be focused to a concentrated beam to target specific areas – your underarm for example.
IPL is a cheaper alternative to laser hair removal but it is also proven to be less successful.
See differences between IPL and Laser here;
Most importantly however is the training of your laser hair removal practitioner; if machines are set at the wrong frequency or directed at areas for too long this can cause the skin to burn and leave patches where the pigment has been scorched. Some salons even turn up the power of their machines to try to improve results which are extremely dangerous.
To protect yourself, we recommend that women question their therapist's,  ask about their training and experience and make sure that good notes are taken about your skin and ensure that a on a patch test is performed to check your skin sensitivity first before committing to a full procedure.
When you do find your practitioner and start your treatment, be aware of how you are feeling. There is some discomfort to laser hair removal but you should not feel any intense pain or burning.
Antonia Mariconda, of the Safety In Beauty campaign, is concerned that cut-price deals are tempting ever more women to have laser hair removal without knowing the risks or what to look for in a good salon.
Why choose The Private Clinic?
There are no hidden costs.
We don't use IPL for hair removal purposes, we only use a laser that is the most effective way to remove unwanted hair.
We always test your suitability for any of our laser treatments.
We are able to treat a variety of skin types including darker skin.
We afford all our patients the right care well before, during and long after every procedure
Our nurses and laser practitioners are all very experienced and well trained.
Our aftercare promise – you can call, email and visit us to discuss how we tailor-make each procedure and offer ethical and professional aftercare for every patient.
We are contactable 24/7, 365 days a year for patients.
We are competitively priced for the expertise and professionalism we provide every patient.
You need to take care when choosing who treats you, and where, and with what. It is your body after all – take care of it.
We are the UK's leading non-invasive cosmetic group and have some of the most experienced nurses and laser practitioners in the country working with us. For over 35 years we have successfully treated thousands of patients. By coming to us for your hair removal treatment you can rest assured you are in the best possible hands and that you will get the results you were hoping for.
Laser Hair Removal is available at our London Harley Street, Birmingham, Leeds, Northampton and Manchester Clinics.
To find out more about laser hair removal or book a consultation please call 03339209135 or use our online contact form.