Three laser treatments that will make your life easier
LASER SKIN TREATMENTS
Home » Three laser treatments that will make your life easier
From funky disco lights to optical disk drives, laser technology has proven to be a very useful asset to humanity. In medicine, laser surgery has saved lives by enabling unprecedented precision and that same quality allows for effective specialist laser skin treatments.
We've picked out the top three procedures that could help you save time and money in the long term, with health and beauty benefits to boot.
For Black Friday Offers 2017, please check this link – https://www.theprivateclinic.co.uk/black-friday-offers-discount-deals-2017
Laser Hair Removal
Ever since Harper's Bazaar printed an ad with a young woman posing in a sleeveless dress with her arms resting over her head, modern-day women have been concerned about unwanted hair in previously hidden places.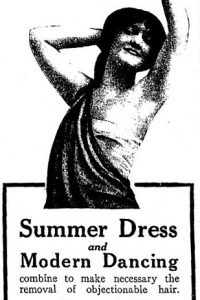 As fashions changed and women's bodies became more and more uncovered, a trendy and self-conscious woman would have to spend some time in the bathroom smoothing out various areas. More men have also started to pay attention to their grooming and let's just say that for those who have to tackle thick back hair, life isn't so easy either.
Anyone who's had to tackle their legs, underarms, bikini line, upper lip… will know just how time-consuming the process can be. Plus you have to repeat it on far too regular a basis. Depilation creams can be quicker, but they can be aggressive on the skin. Same goes for wax – with some added pain, because as we all know: no pain, no gain.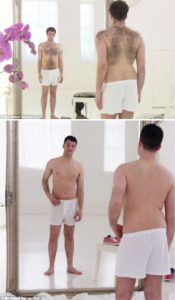 Laser Hair Removal only involves three to six sessions, can be done on just about any part of your body and best of all, it's permanent. The laser zeros in on hair follicles and damages them in such a way as to disrupt the hair's growth cycle. Once the follicle 'dies' it won't produce any more hairs.
Think of all the time you'll save… money too, depilation products don't come cheap!
To get 25% off our Harley Street Laser Hair Removal courses click here.
Acne N-Lite Laser treatment
If you've ever had an Acne breakout – which you would have since such is the gift of puberty – you'll know that it's not a pleasant experience to go through. Severe Acne can make you feel very self-conscious, plus you subconsciously know a spot will be plotting to pop out on events like birthdays, parties and Christmas.
Roaccutane pills are one way of dealing with the problem, but they can be expensive and have side effects like dry skin and lips (amongst others). Many mainstream brands will claim they can work miracles but it's rarely the case.


Our N-Lite treatment is one type of laser treatments for the face which targets the small bacteria in your skin that's causing you all this grief and eliminates them. It has an added bonus of encouraging collagen production and lowering the chances of acne scarring. The long-lasting relief it offers can be truly life-changing for people with severe Acne, while milder cases will benefit from clearer, healthier skin, and the added advantage of no longer having to worry that your face is out to get you.
N-Lite treatments are available at our clinics in Harley Street London, Birmingham, Manchester, Leeds, Glasgow, Northampton and Buckinghamshire.
IPL Photorejuvenation
Naturally flawless skin is usually a pretty tall order, especially when you live in an urban setting where exhaust fumes abound. We usually counteract the effects of such an environment with all sorts of cleansers, creams and of course, make-up. If you've caught on to the countering make-up trend, then there's half of your morning gone already.
The Intense Pulse Light (IPL) technology makes it possible to smooth out your skin's tone and texture to the point that after having it done, the Editor of Essentials magazine was 'happy to go out with just moisturiser on'.
It's a very effective treatment for sun damaged skin, age or sun spots, Rosacea and an irregular skin tone, as it diffuses redness and reduces discolouration. The fabulous Jemma Kidd is a make-up artist and her quest for the perfect complexion lead her to us. She said: 'Three days after treatment, I have flawless skin."
Take it from the pros, having smooth skin has never been easier.
IPL is available at our Harley Street clinic in London and our clinic in Leeds.
The Private Clinic and Cyber Monday
There's never been a better time to give these treatments ago. With 25% off Laser Hair Removal at our Harley Street clinic during our Cyber Monday promotion, you'll find that we're competitively priced while still offering the most advanced treatment options, performed by qualified and reputable therapists and laser practitioners. Find out just how much you could save with our Cyber Monday offers here.