The term 'anti-ageing' actually started becoming a recognised term in the 80's with the idea of getting older and looking older becoming a negative thing.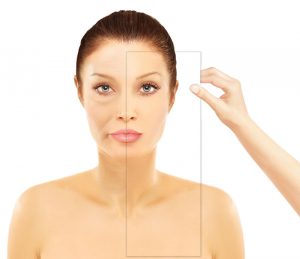 Here at The Private Clinic we prefer the term 'Pro-Ageing' as, let's be honest – there is no defined way to stop the process of ageing, but we can instead help our skin look the best it can for the age it is and the result of that is actually a younger and fresher appearance.
So what are your options?
We have recently launched the Miracle Face Booster package which is perfect for those who are relatively new to aesthetic procedures.
The Miracle Face Booster package was put together by our Non-Surgical Lead Mel Recchia who has described the package as being good for anyone considering anti-ageing treatments for the first time and for those starting to show the first signs of fine lines or the skin not being as radiant.
The package itself includes;
Wrinkle Relaxing Injections (one area) – To improve the appearance of lines/wrinkles
Juvederm® (Vycross) Dermal Fillers 1ML – To restore fullness and volume
Circadia Vitamin C Reversal Serum 15ML – To Increase firmness and neutralise free-radicals
Circadia Alpha Beta Peel – A high performance peel which gently exfoliates
As well as the package above, we also have a wide range of treatments that all aim to reduce the signs of ageing. The signs of ageing can include:
Fine Lines and Wrinkles, Loss of volume, Dull Skin, Sun Damage/Age spots and Drooping
Wrinkle Relaxing Injections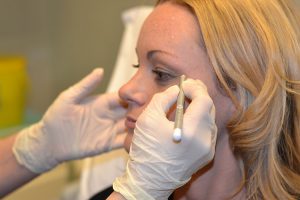 Wrinkle relaxing injections are the most popular non-invasive treatment in the UK. The injections are the most effective rejuvenating treatment for reducing the appearance of deep lines and wrinkles. They can target areas such as the forehead, frown lines and around the eyes.
Dermal Fillers
Dermal Fillers are also popular non-invasive treatments that work by restoring volume to hollowed areas to contour your face and to tackle fine lines and wrinkles. The treatment is particularly effective when used to increase volume in the lips and cheeks but is also popular for use in the tear trough area under the eye, around the mouth and your jawline and chin.
Dermal fillers can also be used to achieve the 8 Point Lift which is known as the 'non-surgical facelift'.
Chemical Skin Peel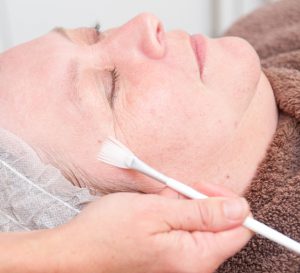 Chemical Peels are great for targeting specific skin issues, from fine lines to sun damage and uneven pigmentation to moderate acne scars there is pretty much a peel for all skin types. Although not all of our peels give you that instant change that Wrinkle Relaxing Injections or Dermal Fillers can achieve, you will be treating the skin as a whole to firstly target any issues and then with regular maintenance restore a healthier natural glow.
Thread Lift
A thread lift is another great alternative to a surgical facelift. The treatment gently lifts and repositions tissues that have previously dropped due to gravity. Hollow cheeks will appear fuller and any drooping or sagging of the skin will appear instead lifted and wrinkles smoother. The sutures used in the treatment are completely bio-degradable, meaning they will not need to be removed.
There are plenty more non-surgical procedures including IPL Photo rejuvenation, Laser Skin Resurfacing, Thermage and Microdermabrasion that are also all great at rejuvenating your skin.
With our extensive list of specialist treatments, it is important that you understand each one before deciding, which is why if you are considering any of treatments you should book in for a free consultation to first discuss your skin concerns so we are able to create a treatment plan tailored specifically to you.
We have clinics in; London Harley Street,  Birmingham, Bristol, Manchester, Leeds, Buckinghamshire, Northampton and Glasgow