RealSelf's anecdotal surveys have reported that November and December are two of the busiest months for treatments such as anti-wrinkle injections to surgical procedures like rhinoplasties and breast augmentations.
There are many reasons why this time of year is popular for aesthetic treatments and surgical procedures. The festive season is approaching so many just wish to improve on their looks for the parties, gatherings and trips away. Many are using the time they would already book off work to recover from procedures but worryingly, some are finding themselves lured in by offers and promotions.
As the festive season hits us we can find ourselves surrounded by offers, discounts and deals all enticing us to make purchases that we would maybe not have made a few months back and especially when the offer is on aesthetic treatments for example, many of us are jumping at the chance to receive discounted dermal filler or anti-wrinkle injections but at what cost?
Is it really worth it?

Although there are no regulations around dermal filler, Botulinum Toxin is a prescription-only medicine meaning it is regulated by legislation. It can only be prescribed by a doctor, dentist or nurse and only used for the patient prescribed.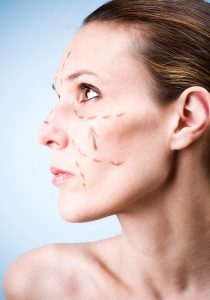 Non-surgical procedures such as injectables can be seen as expensive but this is for very valid reasons.  Quality products and excellent service comes at a cost and meeting safety requirements is vital so as a result quality practitioners will need to set their prices accordingly to meet these costs.
So what do you need to remember to ensure you are only receiving the best treatment at this time of year?
Do your research
Speak to many surgeons/practitioners
Visit different clinics
Look up their credentials
Ask questions
Here at The Private Clinic
We only offer safe treatments that deliver results.
We only work with the industry's best doctors, surgeons and nurses.
We continuously invest in the latest technologies, which combined with our medical team's superior skill sets, deliver substantial results.
We care about our patients and their satisfaction, and we'll do all we can to ensure that their experience with us is second to none.
Our standards make sure you are looked after from the first point of contact to long after any treatment or procedure.
You need to take care when choosing who treats you, and where, and with what.  Because it's your body.