There are a thousand and one reasons why someone would choose to have a cosmetic procedure, but it can be difficult to take the leap due to just as many uncertainties – mainly about how things will turn out.
It matters to us that our patients feel secure in their decision, which is why we want to paint realistic pictures of what they can expect throughout their journey with us along with the end results.
Patient stories are an ideal way to achieve this goal and our VASER Mid-Def Liposuction patient Jake-Jamie – Jake for short – agrees.
We believe that for someone with Jake's background and specific problem areas, VASER Lipo can yield fantastic results. So we'll be documenting his experience from start to finish in the hopes of shedding some light on the process.
Without further ado… Here's Part 1 of Jake's VASER Liposuction Diary.
Meet Jake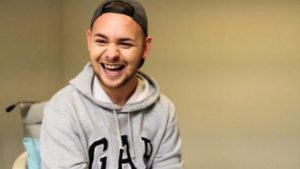 Over a year ago Jake became a professional Beauty & Lifestyle blogger and Youtuber who's made headlines with his makeup tutorials for men. He'd started using cosmetics in his late teens when acne breakouts led to a massive loss in confidence. Now he's 23 years old and facing a similar issue.
You see, ever since he was a child, Jake had always been quite 'chunky', but at the age of 16 he took a conscious decision to shed all the weight. And so… A slimmer, more confident Jake was born!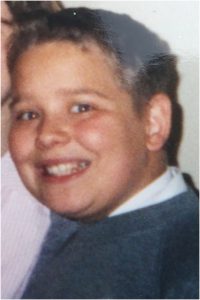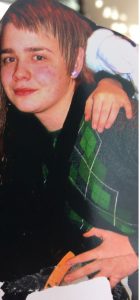 Unfortunately, as it can so often happen with weight loss, Jake was left with stubborn pockets of fat that hasn't been able to get rid of since that time. This is despite trying 'every diet under the sun', going to the gym three times a week and being a generally motivated kind of person.
The choice to have VASER Liposuction wasn't one he took lightly and in fact Jake saw the procedure as a last resort since it was only something he considered after having tried to achieve his goals 'naturally'.
Why Jake chose VASER Liposuction   
"The intention for me is not to change who I am, it's just for me to fix an area that has made me lack confidence for so, so long."
The way Jake sees it is that he stretched his body as a child and now all he's doing is trying to get it back to how it should be.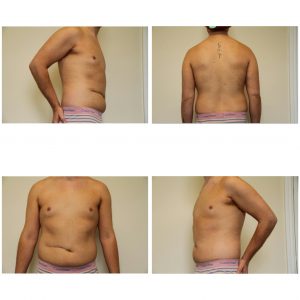 He said:
"It's something that's really knocked my confidence for a really long time now. I'm really conscious of the way that I look in clothes, I absolutely hate taking my top off, so for me this has been like a last resort really."
Although Jake would like to be the kind of person who's able to brush off such insecurities and be happy with his body, he says that he knows it just isn't the case.
'I'm only human; I deserve to look and feel the best that I possibly can.'
Bingo. That's what it's all about in the end, isn't it?
As Jake so aptly puts it: "If it makes you feel good and gives you confidence, then why not?"
What made him go for The Private Clinic?
Finding out about VASER Liposuction was exciting for Jake but he came across a common problem.
He couldn't find as many fully documented before and after stories as he would have liked. Many clinics offered pictures, but he was unsure which clinics had consistent results and whether some were just using generic pictures.
Being wary when facing a cosmetic procedure is perfectly normal, encouraged even, because if you don't thoroughly research your practitioner you might end up with 'Botched' results and no aftercare.
Jake went into full-on research mode and even when he came across The Private Clinic, he took all the necessary precautions and took his time in reaching a decision.
Being Birmingham-based, he visited our clinic there and met with our expert liposuction surgeon who took him through the whole liposuction process.
During their consultation, we answered any and all questions Jake threw at him as well as showing him pictures of his previous work. We take it he was impressed because he's since said:
"The Private Clinic's before and after pictures were just so incredible that I was sold straight away."
Leading up to the procedure…
Jake has 6,900 people subscribed to his 'The Beauty Boy' Youtube channel and he bravely decided to share this very personal experience with them to offer others the insight he'd so struggled to find at the beginning of his journey.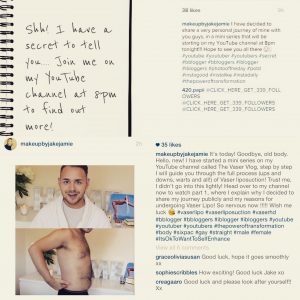 Although he's started a mini Vlog series on the matter, we caught up with him on the day of his procedure to get some insight of our own.
Here's what he had to say:
That's it for Part 1 of Jake's VASER Diary but stay tuned because we have a lot more coming your way!
To find out more about liposuction procedures at The Private Clinic, please contact 0333 920 2471 or you can use our online contact form to request a call back.