How 2015 was "the" year for Cosmetic Surgery in the UK
PLASTIC SURGERY
Home » How 2015 was "the" year for Cosmetic Surgery in the UK
Every year the British Association of Aesthetic and Plastic Surgeons (BAAPS) releases a statistical overview of the top Cosmetic Surgery trends and the numbers are finally in for 2015. Let's see how the industry has evolved since 2014 and what we can take from it for the year ahead.
With over 51,000 Britons opting for cosmetic surgery in 2015, it's definitely been a record year for the industry. Overall, there was a 12.6% rise in invasive cosmetic procedures (with increased demand for ALL procedures) – a far cry from the 9% dip observed in 2014. That fall is being considered as a reflection of the British economy and the scare behind botched procedures and PIP breast implants, while last year's rise is associated with a more educated public who have come to realise the superior long-term effects of surgical treatments versus less invasive ones. Moreover, former BAAPS President and collator of the audit data, Rajiv Grover, believes that an increased openness from celebrities about the work they've had done has also contributed to lessened reservations about nip and tucks.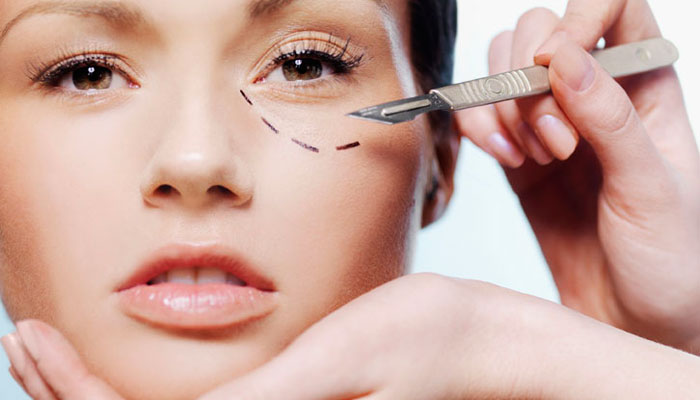 For instance, although women still account for 91% of cosmetic procedures in the UK, the number of men opting for Cosmetic Surgery has almost doubled in the past decade – having gone from 2,440 treatments in 2005, to 4,614 in 2015. Notably, Male Breast Reductions rose by 13%, whereas male facial procedures were up by an average of 14-15.5%, which Mr Grover theorises is due to a change in men's fashion styles. Particularly, Mr Grover has said that a move from the 'hyper-masculine' look of 2014, to a more slimline and sharp appearance, has played an important role in making men consider their cosmetic options.
The order of popularity for treatments for both genders hasn't changed since 2014, but both saw an impressive 20% growth in Liposuction numbers. Women on the other hand still favour Breast Augmentation the most, but a 16% rise in Face and Neck Lifts, threatens to overcome second-placed Blepharoplasty (eyelid surgery) soon.
Please find the full BAAPS statistics below:
MEN & WOMEN COMBINED
Here are the top surgical procedures for men & women in 2015 (total 51,140. A rise of 12.6% from 2014)
In order of popularity:
WOMEN ONLY
The top surgical procedures for women in 2015 (46,526 total. A rise of 12.5% from 2014)
Women had 91% of all cosmetic procedures in 2015.
In order of popularity:
MEN ONLY
The top surgical procedures for men in 2015 (4,614 total. A rise of 13.5% from 2014)
Men had 9% of all cosmetic procedures in 2015.
In order of popularity:
It's important to note that although the number of cosmetic surgery procedures is soaring, such procedures are still very serious matters and should not be take up lightly. Current BAAPS President, Michael Cadier, expressed concern about plastic surgery becoming a 'commodity', saying that "the public must always be warned that an operation is not something that can simply be returned to the shop if you don't like it". We echo his concern and encourage our patients to only chose plastic surgery if you believe that it will benefit you and because you're doing it for yourself – not because of a trend.
The Private Clinic
Our Consultant Reconstructive and Plastic Surgeons are dedicated to giving you objective and honest advice, to guide you in finding the right treatment for you. Your satisfaction and happiness are our greatest reward, so finding the safest and most effective solutions are our priorities. Whether it's minimally invasive procedures or surgical ones, we'll find what's most suitable for you among our host of various treatments – ensuring that your final choice is the best one for you.