Choosing a doctor for liposuction (also known as liposculpture or suction assisted lipectomy), is a daunting decision. Your safety is everything and you want to be confident you will be recommended the best possible treatment and changes for you.
We're here to give you guidance on what you should research and look for when selecting the best doctor for your treatment…

Selecting a doctor with extensive experience performing liposuction who performs regular procedures, is your priority, for the safest and best results. If you choose a specific liposuction method, ensure you doctor has expertise and experience in that particular technique.
See what has been achieved for other patients. Search the doctor or clinic's before and after photos which may be found on their website or community-driven websites such as RealSelf. Although each patient is unique, taking a look at cases similar to yours can provide a helpful indication of what that doctor or clinic could do for you.
Ensure to read patient reviews and testimonials. These provide a more realistic indication of the journey you could expect with that surgeon or clinic. Patient reviews may be found on the clinic website, and sources such as consumer review sites such as Trustpilot and Google Reviews.
Learn about the quality of care and aftercare provided for patients. This may be seen through the clinic website and consumer reviews, testimonials and stories. You may want to find out if aftercare cover is provided, if and how many post-operative care appointments are offered, if you are assigned a patient advisor, and more.
Find out if a wide range of liposuction options are available, so you can have peace of mind you will be advised and achieve the best method for you. Several variations of liposuctions can achieve different variations of body contouring and fat removal. These include: Vaser Liposuction, Micro Liposuction, Surgical Liposuction, Vaser Hi-Def, Mid-Def, Vaser 360 Leg contouring and Vaser 4D, which are all available at The Private Clinic.
Before making a final decision it is vital to first of all book a face-to-face consultation with the practitioner who will be performing the procedure. Ensure you feel comfortable with the practitioner, are confident in their abilities, safety standards, care and aftercare, and are pleased with their recommendations. Ask to find out if the surgeon or clinic has a bespoke approach and tailors results to each patients.
Why choose The Private Clinic for Liposuction?
Our liposuction team is immensely qualified and experienced, comprising of doctors who have performed thousands of liposuction procedures. In fact, our team have collectively undertaken the most liposuction procedures in the UK. Our team of doctors includes specialists in each of our liposuction treatments from our multi-award winning liposuction portfolio. And our doctors deliver exceptional results for each treatment. See more of the results our doctors have achieved for Vaser Lipo (and variants), Micro Lipo and Surgical Lipo on our website, read our patients reviews, and find out the stories of some of our patients below:
Find out about Alex's experience with Male Chest Reduction and Vaser Liposuction at The Private Clinic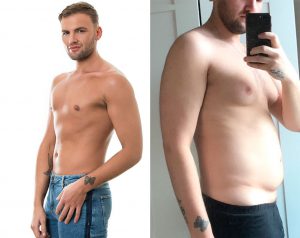 Read Kyla's story, who had Vaser Liposuction to target stubborn fat that accumulated in well-known problem areas…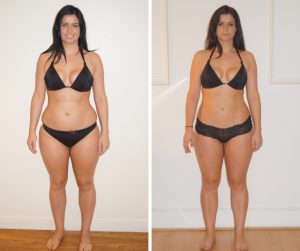 The Private Clinic are dedicated to providing the most comfortable and safest journey for our patients, offering comprehensive care and cover. We offer as many appointments with your doctor/surgeon, and nursing team, as required for 1 year after the procedure. And we provide a 24 hour patient helpline, and one year cover to our patients, for all nursing and surgical and hospital care if required.
See us for a consultation
We offer free consultations with our expert surgeons for Vaser Liposuction and all variants. For micro liposuction and surgical liposuction we offer free consultations with our patient advisors before you see a surgeon. Consultations with surgeons or patient advisors for Vaser Liposuction, Micro and Surgical Liposuction can be arranged via our website or by calling 0333 920 2471.
Our consultations are available at The Private Clinic in Harley Street London, Manchester, Birmingham, Leeds and Northampton,