When we talk about vaser liposuction treatments having minimal downtime what we are really saying is that the time spent in clinic after the procedure is minimal with patients leaving once the procedure is over. Compared to surgical liposuction or surgical procedures such as an abdominoplasty where you may be required to stay overnight, the downtime for vaser liposuction is minimal but it doesn't mean you are fully recovered once you are back home.
Liposuction Recovery Hints and Tips
Avoid the temptation
When we are not feeling 100% the temptation is to snack on unhealthy food and opt for quick easy meals and takeaways rather than eating healthy. In order to keep your new body looking great it is important to eat well and to maintain a healthy BMI so stock up on fruit, veg and protein and perhaps do some meal prep before the procedure to make things a little easier.
TIP: Drinking water with fresh lemon is great for eliminating bad toxins from your body and also helps to reduce swelling.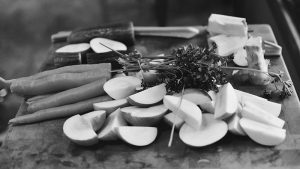 Be prepared to bloat 
If you are feeling a little heavy after the procedure then you may be experiencing bloating and often constipation too. The medication you are taking have the potential to also make these symptoms worse so eating some high fibre foods such as fruit, wholemeal bread and whole grain cereals can help make this time a little less uncomfortable.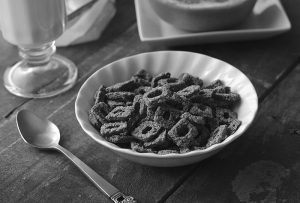 Wear your recovery garment
Once you have had your procedure you will be given a recovery garment. This may not be the most attractive, or comfortable item of clothing that you have ever worn but it is vital that you wear it to aid your quick recovery. The garment will provide support, improve your circulation and reduce any swelling. Your doctor or nurses will best advise you on how long to wear this for as it varies with areas treated and the type of vaser surgery you have had.
TIP: When it comes to removing your garment you may feel a little light headed and faint. Do not worry this is normal so we always recommend having someone on hand to help you. If you continue to feel faint for a long period of time after originally removing the garment then get in contact with your surgeon or GP for further advice.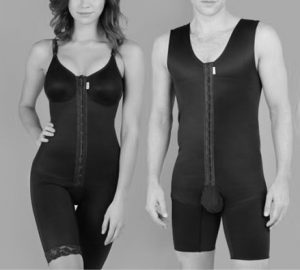 Buy a mattress protector
Stock up on old sheets and mattress protectors to allow for any leaking during the first couple of days post-procedure. Leaking is normal and expected for 24-48hrs after vaser lipo, the liquid will be a light orange/pink colour and is good for recovery as it is better for it to be out, rather than inside you causing unnecessary swelling.
TIP: Wear loose dark clothing for the first couple of days as any leaking will be less noticeable especially if you decide to go out and about.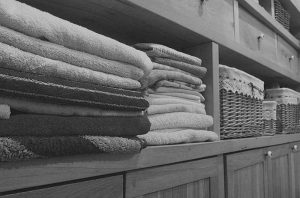 Expect the unexpected
You may find yourself bruising and swelling in areas that were not treated, this is normal. As swelling starts to resolve it can often settle in the lower part of your body such as your knees, ankles and in some cases your genital area. Try not to be too alarmed, as we said this is normal and it should go back to normal in a couple of weeks, but please contact your surgeon if you are concerned about anything.
Avoid the spin class
Although your recovery time is quick, we still recommend waiting at least 4 weeks before getting back to the gym. It is important that you follow your surgeon's advice for this and although vigorous exercise definitely needs to be avoided we do recommend taking regular walks to keep active and reduce swelling.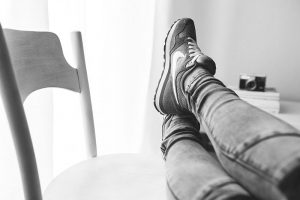 Be Patient
Patience is key with vaser liposuction. Although the downtime is minimum, the time it takes to see your full results can sometimes take up to 3 months to be fully visible. This is why it is so important to take care during this recovery period to ensure you are doing all you can to achieve the best results.
TIP: To help speed-up recovery, we usually suggest a course of MLD Massage or Body Ballancer treatment after your treatment.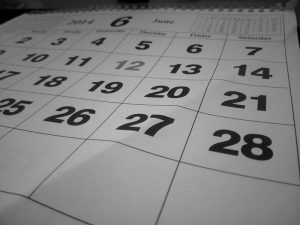 Vaser Liposuction at The Private Clinic
The Private Clinic is a training centre for Advanced VASER Lipo. We perform over 1,300 VASER procedures every year. Our Doctors and medical teams are of the most experienced in the country. Our team of vaser lipo doctors include:
Dr Dennis Wolf, BSc(Hons), MBBCh, MRCS, DO-HNS. GMC Number: 4773959
Mr Philip Lim, BSc(Hons), MB ChB, AFRCS(Ed), MRCS(Eng), FRCS(Plast). GMC Number: 4219068
Mr Michael Mouzakis, M.D., MSc, GMC Number: 7237640
We pride ourselves on ensuring you have the best quality and most comprehensive care:
24-hour patient helpline to ensure you are always in the best of hands.
As many post-operative care and appointments with your surgeon, doctor and nursing team as required.
One year cover for all surgical, hospital and nursing care, in case of any medical issue giving you peace of mind*.
Comprehensive patient information, every step of the way
Highly experienced surgeons and doctors who have years of experience in vaser liposuction.
Outstanding hospital facilities.
Competitively priced for our expertise and experience.
With over 35 years' experience of Cosmetic medical Excellence, you are in safe hands.
View our Vaser Liposuction before and after photo gallery.
View our patient stories.
Our excellent reputation for patient safety and satisfaction, honest advice and outstanding care means your journey with The Private Clinic will be an exciting experience to a newfound shape.
All Vaser Liposuction procedures will take place in our boutique hospital in Fitzroy Square, London.
Consultations for Vaser Liposuction take place at London Harley Street, Leeds, Manchester, Birmingham and Northampton
To find out more about Vaser Liposuction at The Private Clinic click here to view our FAQs or call 0333 920 2471 or use our vaser lipo online booking form to request an appointment.