The Private Clinic, Manchester: Plastic Surgery Treatments
PLASTIC SURGERY
Home » The Private Clinic, Manchester: Plastic Surgery Treatments
We realise that some results can only be attained surgically, so we have selected a wide range aesthetic treatment options for you to choose from.
Our Manchester clinic is one of four where we offer surgical procedures on top of our minimally invasive, walk in, walk out procedures, and the list below gives you an outline of the solutions available to you.
Facial Procedures
Blepharoplasty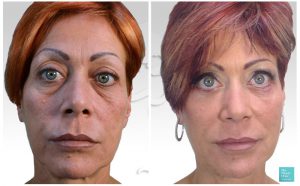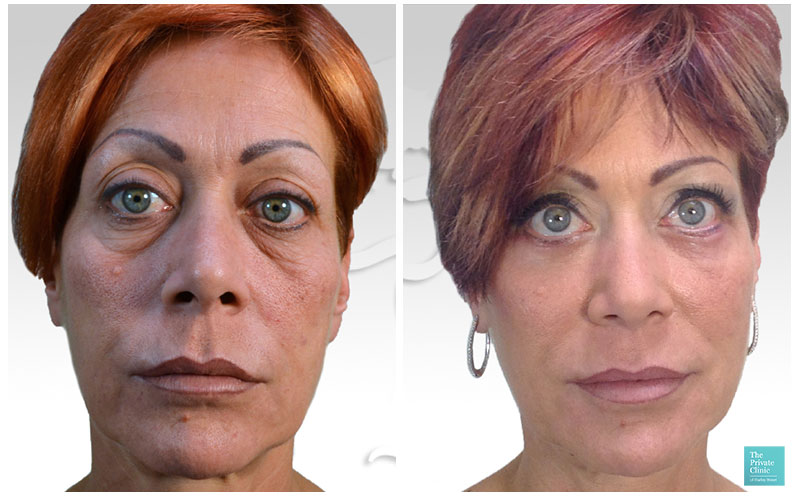 Eyelid and Eye Bag Surgery is the darling of plastic surgery. It's straightforward (lasting only 30mins at times), has very short recovery time (about one to two weeks) and has consistent, rejuvenating results. By removing any excess skin and fat, the surgery can help those with heavy, hooded or drooping eyelids, as well as those with puffiness and large eye bags under the eyes.
Blepharoplasty is particularly popular because it can be done under local anaesthetic and due to how swiftly the procedure is carried out. The eye-opening results speak for themselves.
Rhinoplasty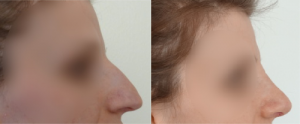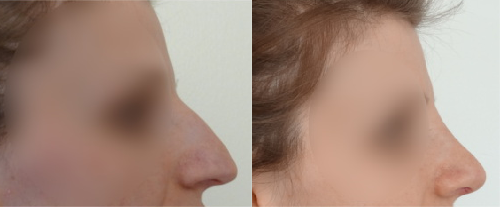 One of the oldest procedures around, Rhinoplasty is a very popular procedure that makes it possible to change the shape, size and length of a nose and its alar bases. Our surgeons make incisions inside your nose to then internally operate on skin, cartilage and bone to avoid visible scarring.
Otoplasty and Earlobe Correction
Ear surgery usually serves to pin back protruding ears although in some appropriate cases, their shape and size can also be altered. Earlobe Reconstruction, on the other hand, focuses on repairing sagging, stretched or ripped earlobes by removing excess skin and reshaping the remaining tissue.
Facelift
We offer numerous minimally invasive treatments that can push back the years on your face, but the results can never be as dramatic as those achieved through a surgical procedure. So, for those who have experienced advanced ageing and wishing to have low-maintenance, long-lasting results, then a bespoke Facelift procedure might be just the answer.+
The Mini Facelift is especially popular among those who want to manage the signs of ageing and have moderate amounts of excess skin. The cheeks and jawline can be redefined by removing unnecessary skin and visibly rejuvenate your face by giving it a fresher sand more open appearance.
Body Procedures
Arm Lift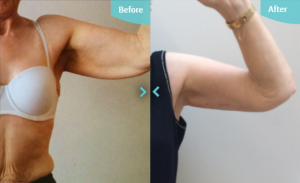 This procedure is designed to address 'bingo wings' by removing excess skin and fat, to then tighten any lax tissue. The treatment may be combined with Liposuction to create an even tone and precise definition.
Breast Augmentation


Known as the most popular cosmetic procedure in most countries, Breast Augmentation relies on silicone gel-filled implants to increase breast volume by placing them either behind or in front of pectoral muscles. Continuous technological advances mean that implants are becoming more malleable, resistant and safer as we move into the future.
Nipple Correction
If you have inverted nipples that don't project and feel uncomfortable about them, then know that they can usually be corrected by releasing some of the milk ducts that might be pulling them inwards. Determining the cause of your inversion will determine the best way to go about treatment.
The procedure is a simple one that only requires the use of local anaesthetic. The recovery period is minimal, usually about a week, though some women have reported feeling like normal after just a couple of days.
Male Chest/ Female Breast Reduction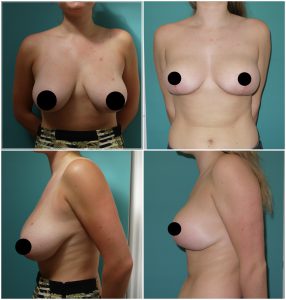 When a woman's breasts are too large, they can turn into an emotional and painful physical struggle. Men suffering from Gynecomastia (A.K.A. 'moobs') won't end up bent over backwards, but they can be affected psychologically and feel like their enlarged breasts are setting them back. Surgical Breast Reduction can help both to remove excess fat and breast tissue to reduce the volume in that area.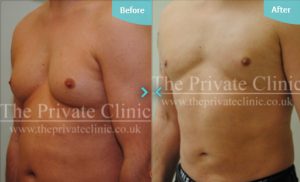 Breast Uplift
Sagging breasts can be addressed by removing excess skin to shape and position the breasts, but an Uplift also makes it easy to alter and reposition the areola. It can be combined with a Breast Reduction to make up for the loss of volume resulting from the procedure.
Tummy Tuck/Abdominoplasty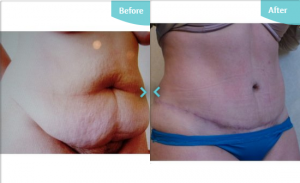 Famously at the core of the 'Mummy Makeover', Tummy Tucks are a straightforward way of removing excess skin, fat deposits and rectifying a drop in the underlying muscle. Mini versions of the treatment can also be performed if there is good muscle tone and mainly wants to address on the lower abdomen.
Labiaplasty
Showing your vagina's labia (lips) to a stranger can be a daunting thought, which is why our surgeons treat patients with enlarged or stretched labia, with absolute respect and discretion. The treatment consists of removing excess skin– not the labia proper – in order to 'tidy up' that area.
Scarring
As a rule, during all of the above-mentioned procedures, our surgeons take great care to make incisions along the natural folds and fine lines of your skin, so as to minimise visible scarring as much as possible.
The Private Clinic, Manchester
Our friendly Manchester team is dedicated to helping you find the best options for you and to support you throughout your surgical transformation, particularly post-operatively. We encourage you to pay us a visit is you're considering plastic surgery and want honest and objective advice, given with your best interest in mind.
We pride ourselves in the expertise our Consultant Plastic Surgeons bring to the table and we've made a point of selecting elite candidates who our patients can rely on.