Liposuction and body contouring procedures are our areas of excellence and we pride ourselves on offering a range of multi-award-winning liposuction treatments which can all be tailored specifically to the requirements of our patients.
Types of Liposuction we offer
Surgical Liposuction
Surgical liposuction is a surgical procedure where unwanted and excess fat is removed from your body to leave you with a more defined shape. It can be combined with an abdominoplasty which will help to remove any excess skin too for complete body sculpting procedure. Surgical liposuction requires more downtime than vaser liposuction but for the right patient, liposuction can be the best procedure for the kind of results required. For instance, larger patients may not be suitable for VASER Lipo.
Vaser Liposuction
This is the base of all Vaser liposuction procedures. Advanced ultrasound is used to destroy fat prior to its removal which means only the fat is removed and no surrounding tissues are damaged in the process. This means bruising and scaring is minimised and the whole procedure is performed under local anaesthetic.  You will be able to return home the same day as the procedure and return back to your normal activities relatively quickly. Vaser liposuction is most commonly used on difficult-to-tone regions of the body like the back of the arms, flanks, thighs, abdomen, and jaw line, though it can be used on a huge range of areas.
Vaser Mid-Def

Vaser Mid-Def is a step between Vaser and Hi-Def. The procedure will give you a more toned appearance than standard vaser liposuction but with less intensity than you would get with Hi-Def. The procedure is very similar to the other vaser procedure with fat being removed from around the muscle to create shape and definition but the results are often a little more natural and toned down compared to the Hi-Def.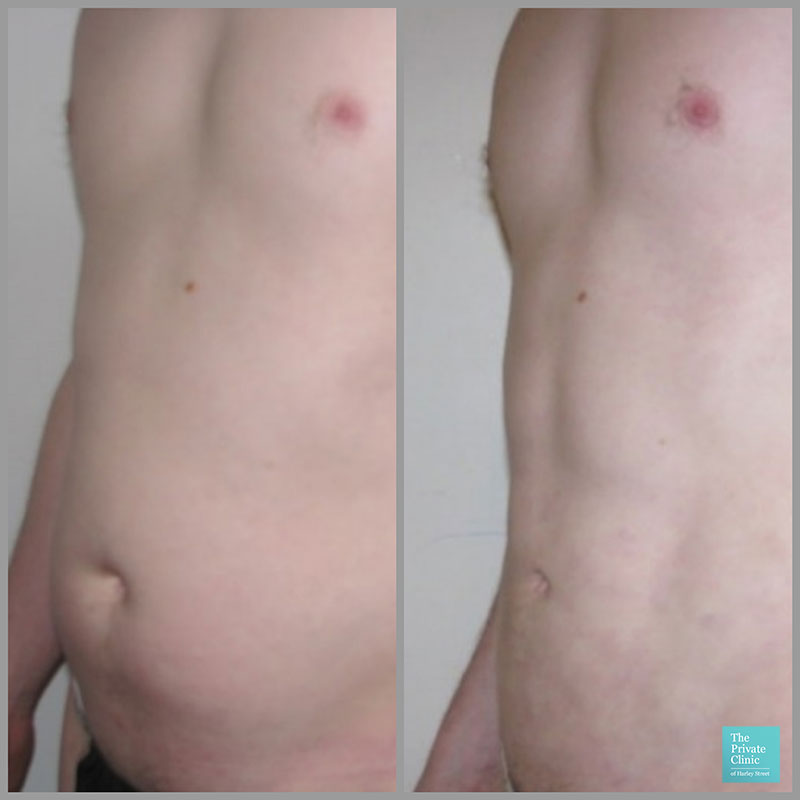 Vaser Hi-Def
Vaser Hi-Def is a more advanced technique used to sculpt and tone areas into an athletic appearance. The process removes both superficial and deep layers of fat around the muscles which creates toned appearance with intense definition. Similar to Vaser it can be used on all areas of the body but the results are best on areas with underlying muscles like the abdomen, chest, waist, back, buttocks crease/banana roll, arms, flanks and thighs.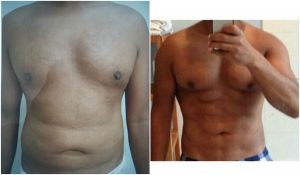 Vaser 4D

Vaser 4D is a step up from Vaser Hi-Def and is a highly targeted body sculpting technique that not only removes pockets of fat, but adds them to areas creating full highlighted muscles. The result is a naturally-athletic appearance that is highly toned and visibly defined. This technique is most commonly used on the torso but it can also be effective of the upper arms, buttocks crease, back and upper legs but due to the intensity of the results it means patients will need to be assessed on a case-by-case basis to establish if it will achieve the look you desire.
Vaser 360

Vaser 360 is a liposuction technique for the upper legs. It focuses on the entire circumference of one area in one single treatment. This means that the thighs, knees and buttocks crease can all be treated at the same time.
Micro Lipo
If you have smaller areas of fat then you may be suitable for MicroLipo which instead uses tiny Microcannular tubes varying from 0.9mm to 3mm in width. These don't destroy the fat initially like vaser does but it due to their small size it is able to extract the fat with extreme precision and minimal damage. Here at The Private Clinic our MicroLipo specialist uses a tumescent technique which involves injecting large volumes of local anaesthetic into the area being treated which separates the fat cells from the surrounding area – again minimising bruising and pain during recovery.

Where can I get liposuction near me?
We are lucky enough to be able to offer our liposuction procedures at a number of our clinics across the UK performed by our world-class surgeons:
Vaser Liposuction
Surgical Liposuction
Our clinics are located in
CoolSculpting
CoolSculpting is an alternative fat reduction treatment available at our clinics in Birmingham, Leeds, Manchester, Northampton, London & Stoke Poges, Bucks.
Also known as Fat freezing, CoolSculpting is a non surgical fat reduction procedure that uses controlled cooling to freeze fat cells which the body will then naturally break down and remove from the body. The treatment is ideal for areas such as the chin, stomach and upper arms. CoolSculpting involves no surgery, no needles and has little to no downtime and you can expect to see noticeable results within 8-12 weeks. It has also been clinically proven that CoolSculpting can reduce fat cells by 20-27% across a range of treatment areas.


Why choose The Private Clinic?
With over 35 years of cosmetic medical expertise behind us, we understand what makes a successful treatment. We were one of the first pioneers of minimally-invasive procedures, including liposuction, and we've expanded and built on our offering to make sure you get the best results. Our expert liposuction teams are there to guide you towards the right treatment for your needs and will only let you go ahead if they believe it's right for you. It's your body – we know that, and are there to help you achieve your goals safely, honestly and full of respect.
To find out more about liposuction or to book a consultation with your specialist surgeon please call 03339209135 or use our liposuction online contact form.