Best cosmetic doctors, Near Me
NON-SURGICAL
Home » Best cosmetic doctors, Near Me
"The era of over-filled lips and dramatic cosmetic surgery procedures is passing, with patients looking for not just a subtler look and an alternative to invasive forms of cosmetic surgery… combined with people wanting to return to their day to day activities straight away, means we are expecting to see a huge rise in the "tweakment" (Dr. Hanson for Marie Claire Magazine).
"Tweakment" refers to any non-surgical procedure to rejuvenate and/or enhance certain features of the face.
At The Private Clinic, we work with world-class doctors and surgeons who are highly skilled and experienced in minimally-invasive and non-invasive aesthetic procedures. The Private Clinic is the cosmetic clinic that has performed the most cosmetic procedures in the UK, always aiming to achieve outstanding results.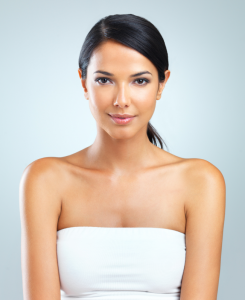 Our aesthetic doctors include:
Dr Hao Hanson Yu:   Dr Hanson is highly skilled in a wide variety of anti-aging and facial enhancing treatments that result in beautiful and youthful results for his patients. In order to achieve the best and long-lasting results, Dr Hanson often combines non-surgical treatments with several skin treatments, always tailored to each patient.
Dr Hanson performs the following treatments: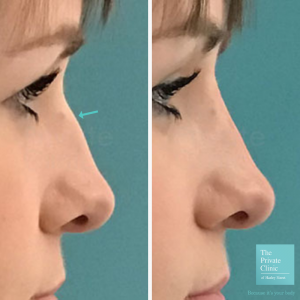 Dr Hanson and Dr Sanata Cruz are our aesthetic doctors available at our Harley Street Clinic in London located in easy reach from Chelsea, St Johns Wood, Hyde Park, Marylebone, Belgravia, Mayfair,  Green Park,  Battersea, Knightsbridge,   Kensington, South Kensington, Victoria,  Notting Hill , Bayswater, Fulham, Holland Park, Soho, West End, Clapham, Primrose Hill,  Regents Park, Earls Court, and Fitzrovia.
Dr Rosa Santa Cruz is a Consultant General Surgeon who specializes in rejuvenation and non-invasive cosmetic procedures.
Dr Santa Cruz is available at our London Harley Street Clinic, and performs the following treatments:
Dr Richard Brighton-Knight : is a highly acclaimed cosmetic doctor available at our Birmingham clinic which is in easy reach from  Lichfield, Solihull, Upper Harlestone,  Shrewsbury, Edgbaston, Stratford, Coldfield, Sutton, Leamington Spa, Kidderminster, West Hunsbury,  Hampton in Arden and Harborne. As well as at our Northampton clinic located near Kelmarsh, Yardley Hastings, Great Barrington, Little Houghton,  Boughton, Grange Park, East Hunsbury,  Sandy Lane, Chapel Brampton, Grendon , Abington, Maidwell, Harrington, Wootton, Althorpe, Harlestone,  Ashton, Quinton, Stanwick,   Abington Vale, Colling tree Park,  Golf Lane, Great Houghton,  Kislingbury, Guilsborough, Roade, Weston, Wellingborough and Raunds.
Dr Brighton-Knight is very well known in the industry due to his injectable skills and has performed over 10,000 anti-wrinkle injections and dermal filler treatments.
Mel Recchia has been a registered nurse for many years and now performs a wide range of injectable treatments including 8 Point Face Lift, Dermal Filler, Non-Surgical Nose Reshaping, PDO Thread Lift, tear trough filler and lip fillers
Mel also performs Sculptra, a gradual skin rejuvenation injectable treatment and it's ideal plump up the skin to reveal a more youthful appearance. The areas that can be treated are the upper face, middle area of the face (tear trough, cheeks, and nasolabial folds) and the lower area of the face (over the lip lines, jowls, and jawline).
Mel and Dr Richard Brighton Knight are also available at our Northampton clinic at 82 Billing Road, NN1 5DF very close to Collingtree Park, West Hunsbury, East Hunsbury,  Little Houghton, Yardley Hastings, Ashton,   Boughton, Althorpe,  Great Houghton, Golf Lane, Great Barrington , Abington, Abington Vale,  Maidwell, Harrington, Quinton, Harlestone, Grendon , Kelmarsh, Chapel Brampton,  Sandy Lane, Weston, Kislingbury, Upper Harlestone, Stanwick, Wootton,  Guilsborough, Roade, Grange Park,   Wellingborough and Raunds.
Dawn Lisa is an aesthetics nurse practitioner who specializes in rejuvenating and advanced facial aesthetics. Dawn Lisa has over 25 years of nursing experience and the treatments she performs include, Botox treatments, dermal fillers, Hyperhidrosis, lip fillers, cheek fillers and other skin treatments such as the Obagi Nu-derm to treat hyperpigmentation.
Dawn Lisa is available at our Leeds, Manchester and Birmingham clinics.
The Private Clinic Leeds is located in 45 Park Square North, LS1 2NP is close to Leeds City Center, Methley,  Roundhay,  Pudsey, Wetherby, Kirklees, Chappel Scarcroft, Farsley, Yeadon,  Oulton,  Otley, Pudsey, Methley, Calderdale, Allerton,  Stanningley, and Harrogate.
Our Manchester clinic is situated at 25 St John Street, M3 4DT. The clinic is in close proximity to Hale/Hale Barns, Leigh Nantwich, Wilmslow,  Prestbury, Worsley, Tarporley,  Bowdon, Knutsford, Alderley Edge, and Macclesfield,  Cheadle,  Altrincham, and Deansgate.
Other treatments available at The Private Clinic include IPL Photorejuvenation which is an effective laser treatment to improve the overall look of the skin and is ideal to treat brown spots, hyperpigmentation, Melasma, large pores and thread veins among others.
We also treat facial thread veins with the laser treatment Cutera CoolGlide, which is an effective treatment that is able to remove the thread veins or spider veins that can appear around the face.
Other treatments available include a variety of acne treatments such as N-Lite, a laser treatment able to target the bacteria responsible for causing acne. For our patients who suffer from acne scarring, we offer Laser Skin Resurfacing which is a minimally-invasive laser treatment that targets acne scars and is also very effective to remove pigmentation. Dermaroller is a popular treatment to treat acne scars and consists of using a medical roller with hundreds of micro-needles to puncture the skin to encourage the regeneration of the skin.
To book a Cosmetic consultation with our cosmetic doctors or nurses please call 0333 920 2471 or visit our rejuvenation & fillers page where you will be able to find more information about the different treatments we offer.