Cosmetic Surgery and Skin Clinic Buckinghamshire
THE PRIVATE CLINIC
Home » Cosmetic Surgery and Skin Clinic Buckinghamshire
Set in the heart of the Chiltern Hills is The Private Clinic of Buckinghamshire. With expert transport links from London and Oxford it is an ideal south-east location close to towns and villages such as Marlow, Amersham, Stoke Poges, Aylesbury,  Gerrards Cross and High Wycombe. Our Bucks clinic is great for anyone considering cosmetic surgery or aesthetic treatments such as dermal fillers and wrinkle relaxing injections.
Our clinic in Stokenchurch has a lot to offer patients with an expert team of plastic surgeons, aesthetic doctors and nurses and specialist skin practitioners. We also have a wide range of cosmeceutical products to purchase to make your skin care regime to clearer, brighter and more rejuvenated skin effortless.
Expert breast surgeon Mr Adrian Richards MBBS, MSc, FRCS (Plast.) GMC Number: 3286812 has a weekly private cosmetic surgery clinic in Stokenchurch consulting for procedures such as breast augmentations, breast uplifts, breast reductions, breast implant removal and/or replacement, breast auto augmentation and tummy tuck surgery. Mr Richards has been voted Home Counties Leading Plastic Surgeon by The Daily Mail, Leading Breast Surgeon UK by The Independent on Sunday. He is a much respected figure in the breast surgery industry having carried out thousands of breast procedures since he decided to specialise in plastic surgery in 1999.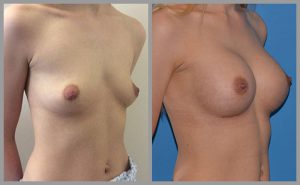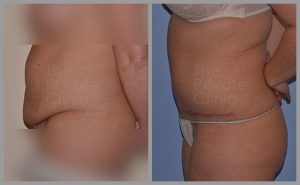 Take a look at some of Mr Adrian Richards before and after photos here or to book a consultation click here.
Mr Prashant Govilkar MBBS MS MCh FRCS FRCS (Plast) GMC Number: 4258041 is another surgeon who consults from our Buckinghamshire clinic. Mr Govilkar specialises in body contouring surgery after weight loss which includes tummy tucks, arm lifts and thigh lifts. A consultation with Mr Govilkar will be held with compassion and dignity and he takes great care to ensure you have realistic expectations from surgery offering his advice for the best treatment plan that will suit you.
To find out more about Mr Prashant Govilkar or book a consultation click here.
Mr Maisam Fazel MA(Cantab) MB BChir MSEd FRCS  GMC Number: 4767420 also consults from our Buckinghamshire clinic. Mr Fazel is a accomplished Consultant Onco Plastic Surgeon with a unique background in breast surgery giving patients the option of using b-lite implants which are a lighter alternative to the conventional breast implant.
To find out more about Mr Maisam Fazel or to book a consultation click here.
We have a specialist skin clinic at The Private Clinic in Bucks. We treat a wide range of skin concerns within our medical aesthetics clinic, if you are after cheek fillers, dermal lip fillers, the non surgical facelift or non surgical nose reshaping and nose to mouth lines dermal filler we have the answer. Our experienced Doctors and nurses have been treating locals for decades. See some helpful links here
Popular treatments at The Private Clinic, Buckinghamshire include;
Dermal Filler
Dermal Filler treatments are ideal for anyone who is looking to restore volume into areas of the face that may have been lost due to ageing or weight loss. Dermal Filler can be used in many ways such as for enhancing the size of lips, defining the cheeks, and filling out the dark circles under the eyes, filling nasolabial lines and reshaping the chin or nose.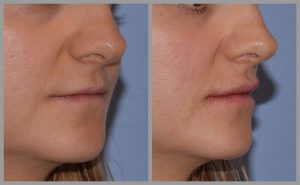 Wrinkle Relaxing Injections
For those that unhappy with fine lines and wrinkles on their face, wrinkle relaxing injection treatments are a great way to reduce the appearance without the need for any surgical procedures.  Wrinkle relaxing injections can help soften the appearance of frown lines, crow's feet, neck lines and top lip lines.
Wrinkle relaxing injections are also a great treatment to help those suffering with excessive sweating (hyperhidrosis). The botulinum toxin solution is injected into the underarm to reduce the amount of sweat that is produced.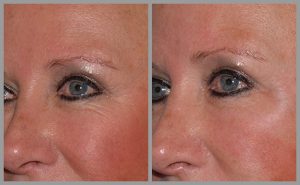 Thread Lift
We offer two different types of thread lift treatments in Buckinghamshire; PDO Thread Lifts and Silhouette Soft. Thread lift treatments are a great way to lift and rejuvenate the skin. Downtime after a thread lift procedure is low compared to the surgical alternative with only minor bruising or swelling to the area for a couple of days afterwards.
Profhilo
Profhilo is a relatively new anti-ageing treatment that is growing increasingly popular and was awarded winner of the Best Injectable Product in Europe, 2017 at The Aesthetic Awards. The treatment uses hyaluronic acid to remodel the skins structure, nourish the dermal cells and treats skin laxity restoring the firmness of your skin. Profhilo is commonly performed on the face, neck and hands and results in healthier, softer and smoother skin with minimal downtime.
Mel Recchia RGN, Dr Richard Brighton-Knight MBChB. GMC Number: 4196903 and Ruth Atkins RGN are our injectable doctors and nurses at our Buckinghamshire clinic all of which have a passion for finding the right treatment plan for their patients ensuring that they achieve realistic results and leave feeling happy and satisfied following their treatment.
To book an injectable consultation at our Buckinghamshire clinic click here.
If you feel a surgical option could be of interest click here for eyelift, blepharoplasty or eye bag removal  or click here for one stitch facelift  (as seen in Harpers Bazaar and Tatler as the treatment to watch ).
Why choose The Private Clinic?
We have the most experienced and well-respected surgeons, doctors, nurses and practitioners in the industry
Our state of the clinic facilities
Excellent reputation for patient safety and satisfaction
24-hour patient helpline to ensure you are always in the best of hands.
Comprehensive Patient Guides and information about all treatments.
As many post-operative care and follow up appointments with your surgeons, doctors, nurses and practitioners as required.
Consultations with our highly experienced patient advisors, nurses, doctors and practitioners
Read our extensive Procedure FAQs
Many like to read our previous patient stories
Our experience and medical expertise makes your journey a reassuring one. To book a consultation or find out more about the procedures we offer at our Buckinghamshire Clinic call 0333 9202471 or use our online contact form.