Our Bristol Team give an insight into the clinic's daily life, their backgrounds, and how the clinic works.
Welcome to Bristol!
We are a small, enthusiastic team working in a state-of-the-art clinic that offers fantastic packages of care.  We share different experiences, passions and knowledge which combine to help us to create personal pathways of care for each of our valued clients.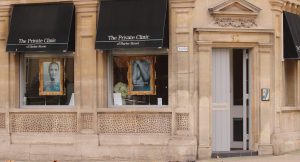 As part of The Private Clinic of Harley Street group, we strive to uphold the great reputation and 35+ years of experience we have as a company.  As an individual clinic, we help meet the needs and requirements of the expansive West Country and Wales. Located right in the heart of Whiteladies Road, we thrive in the beautiful ambience of the chic and cosmopolitan suburb of Clifton.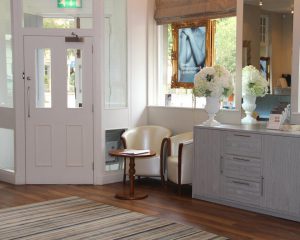 The Team
Catherine Rainsbury – Clinic Manager
"I have come home to the West Country after spending the past 11 years in London. Joining the Private Clinic and making the decision to move back to Bristol, I really have come back with extensive knowledge and experience gained from working in aesthetic medicine in London. I feel I can relate to our patients here. The great thing about our Whiteladies Road clinic is that most of our treatments are provided right here in the clinic, which makes us quite different from the others in the area.
The best part of my job is that it is patient facing, and being a small team means we know our patients by name; we can have a cup of tea with them and get to know exactly what their expectations are. We see the patients go through a journey, we see their confidence improve, and we see their personalities come through.
This is especially true with our N-Lite treatment for Acne which (with a GP's consent) can be available for teenagers from the age of 14. We see our patients' confidence blossom; they literally hold their heads up higher! I have had patients say they are now confident enough to apply to University, and to help someone in this way is so rewarding."
Also at The Private Clinic in Bristol;
---
Our friendly and professional Bristol team work with our expert doctors and surgeons to provide a wide range of treatments in the comfort of their own clinic, including: 
We have three Plastic Surgeons at our Bristol clinic who are able to consult on breast procedures, facial procedures and body procedures including Breast Augmentation, Rhinoplasty and Male Chest Reduction. We are also able to perform minor procedures in our clinic theatre including EarFold and Tribal Earlobe repair.
Our expert Vascular surgeon is able to offer patients suffering from troublesome varicose veins a range of varicose vein removal procedures including Endovenous Laser Ablation (EVLA), VenaSeal, Phlebectomy and Foam Sclerotherapy. All procedures can be performed in-house under local anaesthetic with minimal downtime.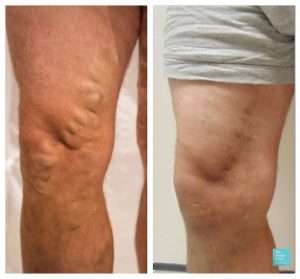 We have a dedicated team of expert aesthetic nurse practitioners who are able to offer a range of rejuvenating skin treatments such as dermal fillers, profhilo, microneedling, thread lifts and chemical peels. All patients will receive a personalised treatment plan to help treat their skin concerns.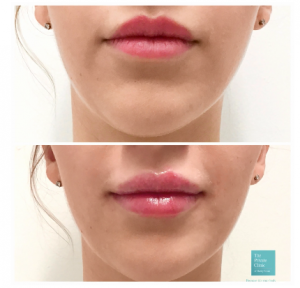 Our dedicated hair transplant surgeon is an an expert in Hair Restoration for male and female hair loss and in beard and eyebrow transplants. He offers patients the most advanced FUE Hair Transplant techniques to deliver the best results with minimal scarring. Mr Mouzakis also offers PRP for Hair Loss which can help to boost the effectiveness of a hair transplant as well as being used as a stand-alone therapy to help reduce hair loss and improve hair growth.

Our patient coordinator will be able to discuss our revolutionary minimally invasive bunion surgery procedure which is carried out in London Fitzroy Square. Our minimally invasive bunion surgery is performed under local anaesthetic and does not require any fixative devices such as screws, plates or wires. After the treatment patients are able to walk immediately with no crutches and get back to their everyday activities, with no downtime and a lot quicker than traditional bunion removal surgery. A consultation in Bristol will enable you to find out more about the procedure before committing to a consultation with our Expert Orthopaedic surgeon at our London Harley Street clinic.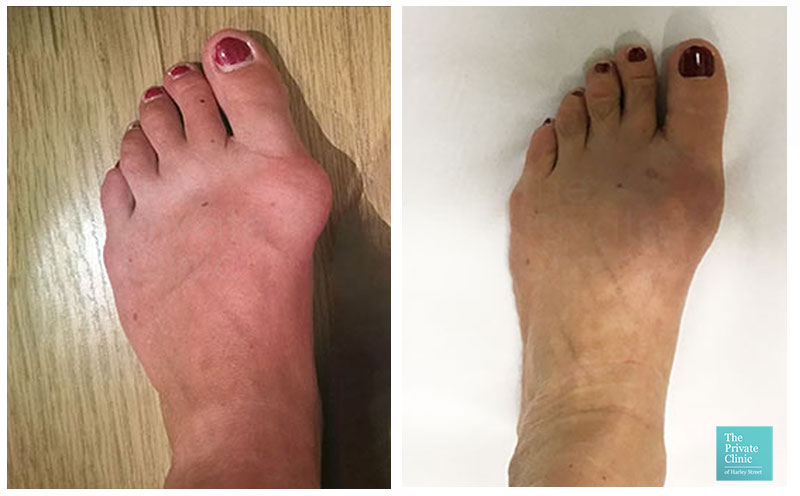 CoolSculpting is a non surgical fat reduction treatment that uses uses controlled cooling to target and destroy only the fat cells being treated. Suitable for the chin, upper arms, bra fat, back, hips, tummy, thighs and buttocks it is a great alternative to fat reduction surgery. The treatment works by cooling the area being treated and freezing the fat cells. These fat cells are then broken down and naturally removed by the body. The results are gradual with noticeable results within 8-12 weeks but there is no downtime and you can return your everyday activities including exercise instantly.
Ultherapy is a non-surgical skin tightening procedure that uses micro-focused ultrasound with visualisation (MFU-V) energy that bypasses the surface of the skin to treat depths not matched by any other non-invasive cosmetic devices. Ultherapy has been FDA approved for use on the face, neck, chin and eyebrows and is able to effectively reduce the appearance of sagging skin, sagging jowls, poor skin laxity, drooping eyelids and lines and wrinkles on the décolletage. Treatment times can take as little as 30 minutes and there is no downtime  and patients can expect to achieve gradual but long-lasting results.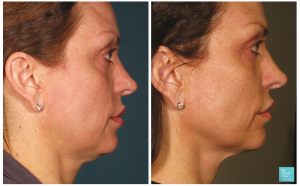 We also offer a wide range of consultations for procedures available in our London clinics.
To find out more about treatments in Bristol call 0333 920 2471 or use our online contact form to request a call back.