Post Christmas Body Contouring Procedures
NON-SURGICAL FAT REDUCTION
Home » Post Christmas Body Contouring Procedures
Christmas is a time of festivity with endless feasts and food on offer it has become a standard time of year for excess weight gain.  Gaining a few extra pounds is often harmless, just make sure to head back to working out and eating healthily come the New Year and you will be back to your pre-Christmas weight in no time, but for some people it's just is not that easy.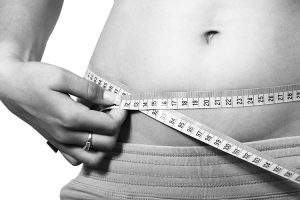 If isolated areas of troublesome fat are not responding to exercise or your efforts to cut back on the Christmas treats then you may be starting to look into what your next option is.
Surgical body contouring procedures such as abdominoplasties, vaser liposuction and CoolSculpting procedures are able to help many that are struggling.
Abdominoplasty

Also known as a tummy tuck, an abdominoplasty can help restore a trimmer appearance to your abdomen. Changes in weight can cause a number of problems to areas like your stomach, the abdominal muscles often become separated when skin is stretched and this is often not repaired again by any weight loss which results in excess, baggy stomach skin and damaged muscles.
During a tummy tuck, the surgeon will be able to rectify these problems by removing any excess fatty tissue and skin, repairing the damaged abdominal muscles resulting in a flatter abdominal frame.
An abdominoplasty procedure however is not suitable for those wishing to just lose weight, you will need to put the time in first to get to as close to your ideal weight as possible as any excess gain or loss after surgery could alter the look of your abdominoplasty often resulting in you needing revision surgery.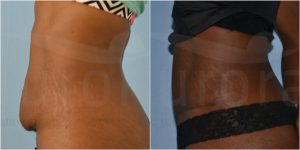 Vaser Liposuction
Vaser Liposuction, not to be confused with standard liposuction is a fat removal technique that allows you to target specific stubborn areas of fatty tissue.  It is by no means an alternative to weight loss but more a helping hand at focusing on specific areas that despite eating healthily and exercising you are struggling to lose weight from.
Visceral fat is fat that is commonly associated with weight gain and is often reduced with diet and exercise. Subcutaneous fat however is generally harmless but sticks to locations like your hips and it can be very hard to get rid of with diet and exercise alone.
Vaser Liposuction is a minimally invasive treatment which uses ultrasound energy to break down and liquefy fat cells before removing them through a suction process resulting in a body that is more defined and sculpted. Vaser Liposuction can be performed on pretty much any part of the body including Tummy, Thighs, Backs, Buttocks and even your knees.


CoolSculpting
CoolSculpting is a non-surgical fat reduction procedure that is ideal for tackling areas of unwanted excess fat that diet and exercise alone have been unable to reduce. The treatment uses controlled cooling and is able to target and destroy only the fat cells being treated. Once the fat cells are frozen, they are broken down and naturally removed from the body. The treatment is suitable for the Chin/double chin, Upper arms/bingo wings, Bra Fat, Flanks/sides/hips, Abdomen/tummy, Thighs, Back and Buttocks.
The Private Clinic™ offer CoolSculpting® Fat Freezing treatments in Manchester, Leeds, Birmingham, Northampton, London and Bucks.



The Private Clinic
With thousands of procedures performed to date and an extremely high success rate, The Private Clinic is one of the UK's leading medical clinics renowned for fat removal and body contouring, using the most advanced and effective techniques available.
Our Vaser Liposuction & Tummy Tuck team include:
Tummy Tuck

Vaser Liposuction

Dr Dennis Wolf, BSc(Hons), MBBCh, MRCS, DO-HNS. GMC Number: 4773959
Mr Philip Lim, BSc(Hons), MB ChB, AFRCS(Ed), MRCS(Eng), FRCS(Plast). GMC Number: 4219068
Mr Roberto Uccellini, MD. GMC Number: 7416337
To find out more about our fat reduction procedures please call 0333 920 2471 or use our online callback request form.
Our clinics are located in London Harley Street, Birmingham, Buckinghamshire, Leeds, Manchester and Northampton.