Breast Reduction Surgery
If your breasts are causing you health or cosmetic problems, Surgical Breast Reduction (Mammoplasty) might be the best option for you. Overly large breasts are not only a nuisance to some women, but also the cause of physical discomfort, pain, and for some, a lack of confidence and self-esteem. Surgical breast reduction is a popular and effective treatment for large, heavy and sagging breasts.
Breast reduction surgery at The Private Clinic is performed by some of the UK's top consultant plastic surgeons. Our specialised breast surgeons are available to meet at our clinics in: London Harley Street, Birmingham, Bristol, Buckinghamshire, Glasgow, Manchester, Leeds and Northampton. Free consultations are available with our patient advisors at our consulting rooms in Milton Keynes where you will be able to find out more about the procedure before meeting
Your Breast Reduction Options
A breast reduction procedure (also known as mammoplasty) is aimed at reducing the overall size, weight and volume of your breasts. After breast reduction surgery, you'll be able to exercise more freely, to dress in the fashionable outfits, and the pain and discomfort should disappear as a result of smaller, lighter breasts.
There are a number of surgical options that are available for breast reduction procedures. Such as Anchor type or inverted T breast reduction, Vertical pattern breast reduction or Circumareolar breast reduction. In some cases, your breast surgeon might also talk to you about combining a breast uplift called a Mastopexy. Please see our full explanation on the breast reduction options. We also offer a minimally invasive fat removal procedure for breast reduction, MicroLipo or micro liposuction. If you are happy with the shape and position of your breasts but just want to reduce the weight and volume, Microlipo may be an effective option. This is only available to post menopausal women
Breast Reduction Surgery Patient story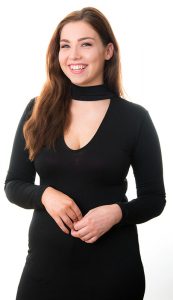 Read Emily's patient story and see her Breast Reduction Surgery amazing results.
The Breast Reduction Surgery Procedure
Breast reduction surgery is a very common procedure which involves the removal of excess fat, skin and glandular tissue from your breasts to achieve a new and improved size and shape to suit your body. In many cases, a breast uplift, or mastopexy, may be performed, at the same time, in order to reshape your breasts, re-position your nipples and give your breasts and lifted, youthful contour.
The procedure is carried out under general anaesthetic and takes approximately 3 hours to complete. However the exact duration of your procedure will depend on the size of your breasts and the results you desire. There are a number of techniques your surgeon may use, depending on the size of your breasts and your desired outcome.
Anchor type or inverted T reduction – is the most common type of breast reduction, resulting in an anchor-shaped scar starting around the areola, going down vertically and then horizontally across your natural breast crease.
Vertical pattern breast reduction – results in a circular scar around the areola, and a vertical scar directed downwards. This technique has the advantage of leaving no scarring under the breast and a lower chance of wound complications. However, this technique may leave a small fold of skin, initially, at the lower end of the vertical scar.
Circumareolar reduction – only results in a circular scar around the areola. This technique is only suitable when removing a small amount of tissue.
Your plastic surgeon will make the incisions at the agreed sites on your breasts. Once the skin is removed, the nipples are re-positioned. The size of the areola may be reduced to suit the new shape of your breasts.
Once the procedure is complete, the incisions are closed with stitches and your breasts are wrapped in a special supportive bandage. Fine plastic tubes may be left in each breast for up to 48 hours – these allow blood and fluids to drain into a bag. You may be required to stay in hospital overnight for monitoring if requested by the surgeon.
Click here for a full explanation of the different Breast Reduction procedures available at The Private Clinic.

Downtime
We recommend that you take 1-2 weeks off work to recover.
FAQs
What is breast reduction surgery?
Am I suitable for breast reduction surgery?
What symptoms suggest that a breast reduction procedure may be necessary?
What happens at a Breast Reduction consultation?
What anaesthetic is used for breast reduction surgery?
How long does a breast reduction procedure take?
Will I have to stay in hospital?
What happens during a breast reduction procedure?
Is breast reduction surgery painful?
What will my scar look like after breast reduction surgery?
How long will I need to wear the surgical bra for?
When will I be able to see the results of my breast reduction surgery?
What should I expect after breast reduction surgery?
How long will I need to take off work after breast reduction surgery?
When can I exercise again after breast reduction surgery?
Will I be able to breast feed after breast reduction surgery?
How much does Breast Reduction Surgery cost?
Is a breast reduction permanent?
What are the risks with Breast Reduction surgery?

*All images, videos and testimonials are based on the personal experiences of our patients and represent individual body shapes and results. Please bear in mind that results may vary from person to person. All testimonies are provided voluntarily by our patients and clients. Their comments have not been altered in any way, and their experiences are their own.
Here at The Private Clinic, we have over 35 years of medical cosmetic experience and expertise. We do the groundwork for all our patients and offer you only the most reputable and specialised Consultant Plastic and Reconstructive Surgeons in the UK.
We have some of the UK's leading Consultant Surgeons as part of our surgical breast reduction team including:
Our non-surgical alternative to breast reduction is performed by Dr Puneet Gupta however this is only suitable for women post menopause. For those who have not yet reached the menopause, surgical breast reduction would be the recommended procedure.
Comments from patients
I had my surgery back in August but I know now fully how much it has positively impacted my life. A massive thank you to the team at The Buckinghamshire clinic. My breast reduction surgery has completely changed my life for the better. I suffer much less with pain from a previous spinal surgery and I feel much more confident in my self. As well as being absolutely over the moon with the results, I was very well looked after the whole way through from the consultation to now. A special thank you to Sinead for being so brilliant and caring and Mr Richards for the fantastic results and care.

Hayley, Oxford
Every aspect of my operation couldn't have gone any better, my surgeon made me feel that I couldn't be in safer hands. The Bristol clinic and hospital where I had my surgery were lovely and the staff make you feel so welcome. The Bristol team have been extremely helpful, giving me calls and emails just asking how I've been and if I need anything. I am also now having my lips done at the Bristol clinic as I feel so welcome and at home, I just couldn't go anywhere else. You guys are the best!!! 🙂

Holly, Bristol
"Fantastic process from start to finish from everyone involved." *

Helen, London
"Dr Fallahdar was amazing, I did my research before coming to the clinic and I wouldn't of gone with another doctor except Dr Fallahdar. I would highly recommend him as he has changed my life more than you could imagine. Thanks so much!" *

London
The Procedure
FAQs
Available in these clinics