Breast reduction surgery has been in the headlines recently with American model and actress, Amber Rose undergoing a reduction procedure. Amber initially asked for advice about what to do on her social media pages prompting responses from previous breast reduction patients recommending the procedure.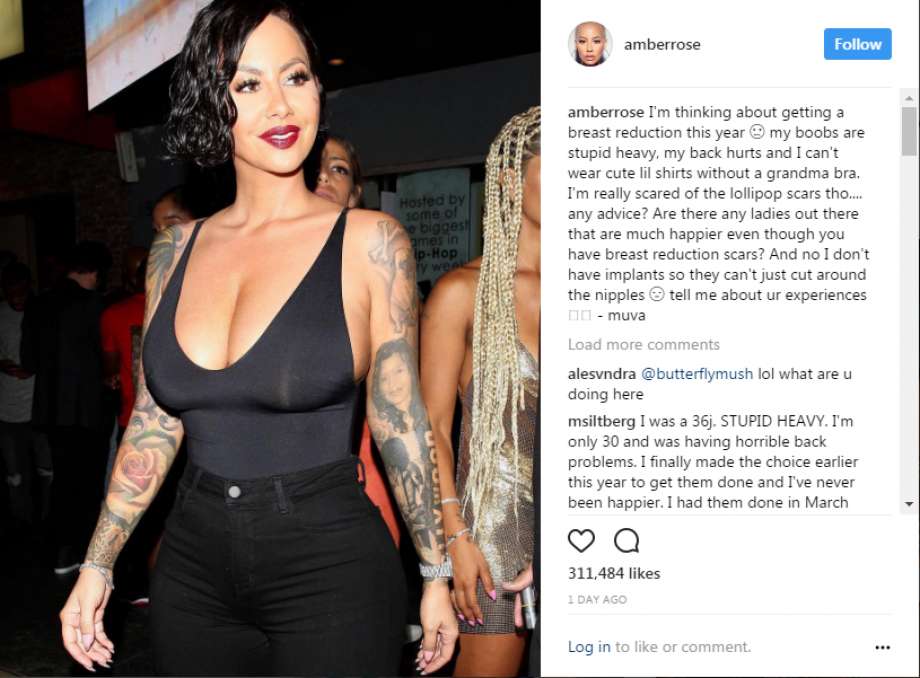 Amber finally went ahead with her breast reduction procedure in January 2018 reducing her natural 36H bust after years of struggling with back pain feeling restricted on what she was able to wear.
Amber joined a club other celebrities such as Ariel Winters, Drew Barrymore and Queen Latifah who have all been open about their breast reduction surgeries in the past.
So why would you choose to have breast reduction surgery?
We feel that breast reduction surgery results in some of the happiest post-op patients and although many women may be dreaming of bigger chests, there are also large proportions who are wishing for a smaller bust size.
Back Pain – Back pain, neck pain, shoulder pain – these are all typical symptoms that patients with large breasts complain of the most and it is often one of the main reasons they choose to have the procedure. A breast reduction procedure can significantly improve, if not reduce completely pain in the upper back as well as improving your posture.
Lifestyle – As we all start to become more active, sometimes breasts can get in the way of being able to keep up with the best and many have quoted feeling self-conscious of wearing 'active-wear' or have struggled to find sports bra's that are capable of containing their larger breasts.
Clothing – Many patients express feeling frustrated with their busts as they either did not allow them to wear the outfits that their friends were wearing or that they just struggled to find clothing that fitted properly all together.
Attention – Another common issue that patients seeking breast reduction is how they feel they are affecting them in both their personal and professional lives. Larger breasts can cause unwanted attention and you can often feel self-conscious of their appearance.
What is a breast reduction?
A breast reduction is a surgical procedure that helps to improve the overall size, weight and volume of your breasts.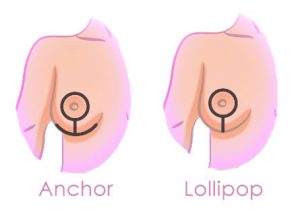 The procedure is performed under general anaesthetic and depending on the size of your bust and the desired end result the technique of the surgeon may vary slightly between patients.
Once the incision is made, the nipple which will remain attached to its original blood and nerve supply is re positioned, if required the areola can also be reduced at this stage.  The skin and/or tissue are then removed from the underlying breast before the bust being lifted and shaped. For larger breasts the areola and nipple may need to be removed completely and moved to a new position which would mean sensitivity is lost from the nipple and you will not be able to breast feed in the future. It is best to come in and discuss the options with your breast surgeon who will clearly explain the best way forward.
The most common scars after breast reduction surgery are the lollipop or anchor scar.
To find out more about breast reduction surgery visit our previous blog where we answered 7 frequently asked questions.
Breast Reduction patient, Emily decided to share her story with us after undergoing a reduction procedure at 22 years old.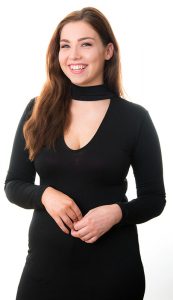 "I had always struggled with the size of my breasts as not only did they weigh heavy on my back but I also felt they limited my ability to take part in sports and choosing clothes to wear was a challenge"
Emily initially felt concerned that she was potentially too young to have such a big procedure but after speaking to other patients both younger and older than her she decided to go ahead and has never looked back.
"I feel very confident again and can wear whatever I like."
Why choose The Private Clinic?
We have a team of highly experienced Cosmetic Breast Surgeons who have decades of experience in breast reduction procedures who will take in all of your concerns and ensure that you receive the best possible outcome post-surgery.
We pride ourselves on our excellent reputation for patient safety, results, honest advice and outstanding care means your journey with The Private Clinic will be an exciting experience to a new found shape.
To find out more about breast reduction surgery or to book a consultation call 03339209135 or use our breast reduction online contact form.
Breast Reduction Consultations are available at; London Harley Street, Birmingham, Leeds, Manchester and Northampton.