VASER Liposuction
The Problem
Some areas of the body can store fat that you cannot lose through exercise and diet alone. These stubborn fat areas, such as inner/outer thighs, lower tummy, flanks, hips and arms for example, can make your body look out of proportion. If this sounds familiar an ultrasound Fat removal method such as VASER liposuction could be the answer.
Medically reviewed by Lorcan Sheppard BSc MBBS FRCA, Chief Medical Officer and the Medical Advisory Committee for The Private Clinic. Last Reviewed July 16th 2020.
The Private Clinic is the UK's leading provider of VASER Liposuction for men and women. We were the first to launch Vaser lipo in the UK. Vaser lipo is one of the most popular procedures for contouring and shaping of the body.
Vaser lipo is a less invasive fat removal procedure than traditional liposuction, requiring less downtime. It is performed under local anaesthetic with sedation, no overnight hospital stay is required.
According to The British Association of Aesthetic Surgeons (BAAPS) in 2019 Liposuction was the 5th most popular cosmetic procedure and increased by 12%.
The Private Clinic performs over 1,300 liposuction and body contouring procedures a year and has performed more vaser liposuction procedures than any other clinic in the UK.
We are proud to have some of the UK's best and most experienced Vaser Liposuction Surgeons and our advanced in-house Vaser lipo theatres in London, Birmingham, Bristol, Manchester and Leeds where we can ensure you will have a tailor-made journey appropriate for your body shape.
Whether it's an athletic, masculine figure you seek through liposuction for men – VASER Hi-Def, or a more subtle Vaser for feminine definition our world-class expert liposuction doctors will advise you on the most appropriate treatment plan for you.
We have been treating patients for over 10 years and are seen as pioneers having perfected the technique to ensure a minimally invasive procedure with the best results.
See our: Vaser Lipo Before and After Photos
"Subtle enough to be undetectable, significant enough to make a real difference – the holy grail of cosmetic surgery."

Sasha Slater, Deputy Editor, Harper's Bazaar – VASER Lipo
Check out our patient satisfaction reviews from PHIN.org.uk (Private Healthcare Information Network). The Private Clinic has one of the highest satisfaction rates.
Vaser Liposuction Surgeon, Dr Dennis Wolf talking about Vaser Lipo
Dr Dennis Wolf, BSc(Hons), MBBCh, MRCS, DO-HNS, GMC Number: 4773959, is a Vaser Liposuction Surgeon at The Private Clinic
Working from our London Harley Street Liposuction clinic, Dr Wolf has has carried out over 4,000 liposuction procedures to date. He delivers a personalised and premium service to all his patients tailoring treatment to meet their own personal requirements.
See our team of expert liposuction surgeons here.
Advantages of VASER Liposuction:
Patients will have a local anaesthetic with sedation, not a general anaesthetic.
Vaser liposuction is not as invasive as traditional liposuction.
Minimal downtime – VASER Lipo is a walk-in-walk-out procedure with no overnight hospital stay.
Stimulates collagen production, resulting in tighter skin for many patients.
Liposuction is especially effective in areas such as the buttocks, hips, thighs, abdomen, upper arms, chest, neck/chin and knees.
Why You Should Choose The Private Clinic for Vaser Lipo
The Private Clinic's Doctors have performed over 7,000 VASER Liposuction treatments to date, more than any other clinic in Europe. We were the first clinic to launch Vaser in the UK.
The Private Clinic prides itself on ensuring you have the best quality and most comprehensive care:
24 hour patient helpline to ensure you are always in the best of hands.
As many post-operative care appointments with your surgeon, doctor and nursing team as required.
One year cover for all surgical, hospital and nursing care, in case of any medical issue giving you peace of mind.
Comprehensive patient information, every step of the way
Highly experienced surgeons and doctors who have years of experience in vaser liposuction.
Outstanding hospital facilities.
Competitively priced for our expertise and experience.
With over 35 years' experience of Cosmetic medical Excellence, you are in expert hands.
Our excellent reputation for patient safety and satisfaction, honest advice and outstanding care means your journey with The Private Clinic will be an exciting experience to a newfound shape.
Book a Phone or Video consultation to find out more

You need to consider:
When you are doing your research on the best option for fat removal please consider the following;
Liposuction methods such as laser lipo, smart lipo will not bring you the same definitive result as Vaser liposuction or traditional liposuction/ micro liposuction
Look into what type of definition/shape for your tummy, pecks, hips, thighs and arms you are after? Check out the before and after photos of non-invasive lipo to be sure
If you are looking for a sculptured result, then Vaser or traditional liposuction (micro liposuction) are your best options
Don't forget to consider the timings, often short term non-invasive lipo such as smart lipo or laser lipo methods do not show the dramatic results you are seeking
Lastly, ask how many times the doctors have carried out the liposuction procedure.
If you are thinking about a non invasive non surgical option for fat removal then CoolSculpting might be the option. Click here to find out about the non surgical fat freezing option to remove fat.
Vaser Lipo Patient story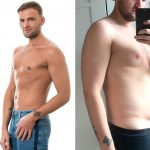 See Alex's patient story and after results.
The Problem
Some areas of the body can store fat that you cannot lose through exercise and diet alone. These stubborn fat areas, such as inner/outer thighs, lower tummy, flanks, hips and arms for example, can make your body look out of proportion. If this sounds familiar an ultrasound Fat removal method such as VASER liposuction could be the answer.
Which Body Areas can you have VASER Lipo?
The Procedure
VASER Liposuction – The Procedure
What is Vaser Liposuction?
VASER Lipo is a procedure performed under local anaesthetic with sedation. A small probe is used to transmit the ultrasound energy and liquefy fat cells prior to removal through a gentle suction process. Your suitability for the procedure will be assessed by a surgeon during your consultation.
There are several different variants designed to give precise results, depending on what you want. VASER Hi-Def and VASER 4D are particularly popular with men looking to achieve athletic toning and defined muscles while VASER 360 is a specialist technique to address the legs circumferentially with no irregularities.
There are other minimally invasive fat removal machines that exist but none of them can give you the defined and smooth outcome that Vaser liposuction can achieve.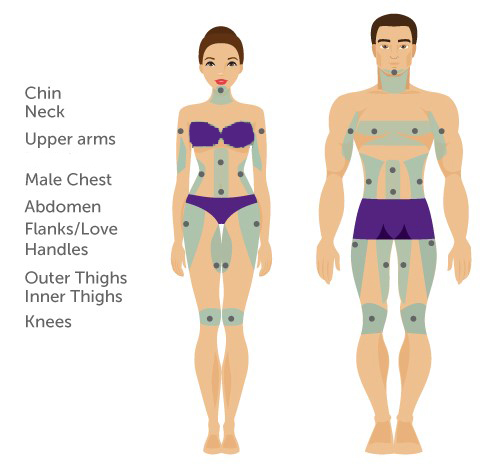 How long after VASER liposuction do you see results?
Improved overall shape and contours of the body. Standard VASER results are natural, if you prefer a more athletic, defined or sculpted appearance, VASER Hi-Def or VASER Mid-Def may be better options for you. Your realistically achievable results will be discussed with you during your consultation with a surgeon.
Many patients see results straight away. However, the improved overall appearance will become prominent in the months following the procedure. The treatment can help remove stubborn areas of fat but cannot rid of excessive amounts of bulging skin, for which an abdominoplasty will often be better suited.
Recovery / Downtime
Downtime is minimal for VASER Liposuction and you can get back to your daily routine quite quickly. The small incisions made during the procedure will not require stitches. At The Private Clinic our medical experts recommend taking up to 2-5 days off work depending on the areas being treated. Your medical professional will advise you during your consultation. However, because there may be some bruising and swelling, it's best to wait two weeks before you can start light exercise (swimming, walking uphill and cycling) and more strenuous exercise around 4-5 weeks. Flying is not advised for up to 2 weeks. See before and after photos.
The VASER Liposuction aftercare regime following all Vaser procedures including VASER Hi-Def and VASER Mid-Def is important and does require some commitment from you. Further information will be given about this during your pre-treatment consultation with the Doctor.
Please see our Vaser liposuction FAQs for more information about the liposuction procedure and questions that many of our patients ask us about.
When it comes to researching liposuction procedures there are a lot of words and abbreviations that may seem confusing. We have created a glossary of the most popular Cosmetic Surgery words which you can view here.
VASER Liposuction Before and After Photos

*All images, videos and testimonials are based on the personal experiences of our patients and represent individual body shapes and results. Please bear in mind that results may vary from person to person. All testimonies are provided voluntarily by our patients and clients. Their comments have not been altered in any way, and their experiences are their own.
Reviews on TrustPilot
Comments from patients
I'm so delighted that I plucked up the courage for a consultation at The Private Clinic in Leeds. I have an embarrassing condition that has caused me problems my whole life and I can finally see the hope I have been looking for. Sorena and Dr Vlok have been incredibly helpful and supportive in offering me realistic help for my issues. I am pleasantly surprised at what results can be achieved for me and I can't thank them enough for their support and professionalism. I am also particularly impressed that my safety has also been a priority when looking at my options.

Kelly, Leeds
"I am over the moon with the results and how you have managed to give me a smooth abs. I have no bumps or lumps and all seems good. I will look forward to seeing you for my check-up. Thank you again for your amazing work." *

Birmingham
"I just wanted to say thanks to you all for being such a great team and for making me feel at ease from the start to finish on the day of my procedure. I was really nervous, but you all made me feel much more comfortable with your warm and friendly approach. I would highly recommend you to anyone and can't wait to see my final results!" *

Birmingham
"I would like to say a huge thank you for the outstanding service you have given me both pre/post op. You have truly gone the extra mile and have made this whole experience so easy. I am already so happy with the results and i can't thank you enough." *

Birmingham
"Dr Wolf was absolutely AMAZING through the whole process! My treatment has changed my life and I can't thank The Private Clinic enough!" *

London
FAQs
Videos
Available in these clinics