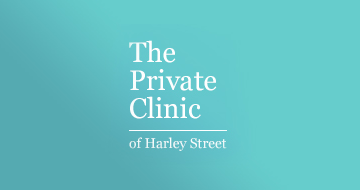 What to expect at your skin clinic consultation following Covid-19?
GENERAL
Home » What to expect at your skin clinic consultation following Covid-19?
The government lock down meant that our clinics unfortunately had to temporarily close for a few months. The time has come for us to look at opening the doors of our clinics again. To ensure the safety of our patients and staff, we have had to make a few changes so you will feel comfortable.
You might be looking for a skin treatment such as dermal fillers, skin peels, laser treatment for acne or treatments for anti-ageing such as laser for brown spots, laser skin tightening or rejuvenation. Whatever your condition, you can rest assured that we have a bespoke solution for you.
New Skin Clinic Patients
All new skin clinic patients will be encouraged to have an initial consultation over the phone with one of our experienced patient coordinators. Our patient coordinators are very knowledgeable in the treatments that we offer and will be able to find out which treatment may be best suited for you based on the skin concerns that you have.
This initial consultation is also a great chance for us to send you any products that you may be required to use ahead of your potential treatment, so your skin is well prepared.
If you know which treatment you want, then this is a great way to find out more and ensure that you are well informed ahead of your visit to the clinic.
Existing Skin Clinic Patients
If you are an existing patient, you will be given the option of an over the phone consultation if you are perhaps considering a new treatment. If you are returning to complete a course of treatments or having a repeat of a treatment that you have had previously then you will be given a time to visit clinic with your selected practitioner, doctor or nurse.
Visiting our Skins Clinics
You will be required to come to clinic ahead of your first treatment if you require a patch test. We are only able to offer patch tests in person and you will not be able to book any of our laser treatments if you have not previously had a patch test with us before.
If you decide to go ahead with treatment, this will take place in clinic. We have introduced some new protocols to ensure the safety of our patients and staff which include.
Not arriving more than 5 minutes before your appointment time.
Patients should come alone, and any accompanying person should wait outside.
Your temperature will be taken upon entry to the clinic.
Hand sanitiser will be in use at entry and throughout the clinic
Face masks should be worn where appropriate.
Access to our reception area may be limited.
Social distancing should be followed where possible.
Payments should be made by card.
Skin Clinic Aftercare
We will still be offering all patients a follow-up appointment to review the results of your treatment however this will initially only be carried out either by phone call or video consultation. Should you need to visit the clinic again for further treatment, this will be arranged following this appointment.
What treatments will be available following the Covid-19 outbreak?
Our full range of anti-ageing and skin rejuvenation treatments will be available upon opening which includes*:
* Treatment availability will vary between clinics.
Is it safe to have a procedure following the Covid-19 outbreak?
Aesthetic procedures have a very minimal risk of any potential complications. However, if you or anyone you live with has symptoms of Covid-19 please follow the advice we have listed here.
We have put in place strict infection prevention protocols to keep you safe during your aesthetic skin treatments.
The risks of any treatment you decide to have will be thoroughly explained during your appointment by your treating medical practitioner.
What measures are in place to ensure I am safe during surgery?
Infection prevention universal precautions will be in place throughout the clinics. Our staff are experienced healthcare workers and will use appropriate PPE and follow strict infection prevention protocols.
Our Clinics are CQC registered and as such we have extensive experience with infection prevention measures and clinical protocols. Universal precautions will be taken throughout the clinic and our staff have extensive training in infection prevention meaning we are able to offer a full range of facial rejuvenation procedures.
How do I book a consultation?
To find out more about the skin rejuvenation treatments available at a clinic near you, please call 0333 920 2471 or use our online contact form.