You want your varicose veins treated in the smoothest and easiest way possible. But what are your options? We discuss the NHS's approach to correcting varicose veins, including the delay that may be involved in treatment.
So you don't have to compromise on your comfort and safety and waste any time (if you are ineligible for NHS treatment), we discuss what The Private Clinic can offer you.
Will the NHS treat my varicose veins?
The simple answer is no. The NHS will not usually treat varicose veins for cosmetic reasons, but will treat patients suffering from pain, discomfort or experiencing severe complications with their varicose veins although you will have to meet a various grading criteria to qualify.
If your veins are large and unsightly, but not causing any physical problems then NHS will not be able to help and will advise for you to seek private treatment instead.
How do the NHS decide if you are suitable for varicose vein treatment?
The NHS Vein Grading System shows how the NHS grade the severity of varicose veins and what they can do at each stage. This system also reveals the potential complications that can arise if you do fail to treat your varicose veins once they begin to cause pain.
Grade
Description
1

These are very small thread veins
Mainly cosmetic and unsuitable for treatment with the NHS

2

Isolated, small varicose veins experiencing minor smelling
Mainly considered to be cosmetic, and consequently not eligible for NHS treatment

3

Bulky, bulging and larger varicose veins, that are filled from a leaky vein deeper within the leg
Patients may feel discomfort and pain with symptoms including: throbbing, aching, swelling and soreness – particularly when standing for a long period
The NHS usually advise these patients to trial compression stockings

4

Established varicose veins with skin changes such as venous eczema (dry and itchy skin at the ankle) or phlebitis (inflamed, lumpy vein)
Patients can be treated through the NHS

5

Healed venous leg ulcer
Eligible for NHS treatment

6

Skin changes with active leg ulceration
These varicose veins are a venous ulcer, hard to heal and very painful and can be treated through the NHS
Grades 3-6 complications are serious and can impact your quality of life. It's also important to note some of these conditions may also arise as adverse effects of surgical vein stripping or ligation which is the NHS's most common choice of varicose vein treatment so it may also be worth researching what varicose treatments are available before deciding to go ahead with NHS treatment.
What are the NHS varicose veins treatments?
If you are found suitable for NHS treatment, this does not guarantee a quick solution. A significant wait may be required before you can be determined eligible for a vein procedure.
Treatment on the NHS usually begins by trialling moderate measures including wearing compression stockings and lifestyle changes such as regular exercise, changing your diet, avoiding standing for long periods and elevating the area while resting.
Your doctor may also prescribe you painkillers as well as cream to resolve skin conditions related to your varicose veins and may advise up to six-months of such self-care measures.
The issue with this tactic, is that your suffering is lengthened, during which time the condition may become worse and develop into something more serious.
If moderate treatments are found to be unsuccessful, then the NHS may decide to perform one of three procedures:
Ligation and Striping (surgical removal of veins)
Sclerotherapy (special foam is used to close the veins)
Endothermal Ablation (heat is used to seal the veins affected)
The challenge of effectively treating varicose veins, however, is their reoccurring nature. With surgical stripping in particular, there is a high recurrence rate; the old fashion method has a 2-year recurrence rate of 33%, 41% after five years and 70% after 10 years. Another problem is that repeat treatments can also be significantly more complicated than in the initial treatment.
Varicose Vein Patient Case Study
One of our patients, Rob came to see us after previously having a surgical varicose vein removal procedure with the NHS but had found his varicose vein had returned and were more unsightly and painful than they were before. Although he was offered additional treatment, he decided to refuse the offer and seek a more effective and minimally-invasive option instead. Rob underwent EVLA (Endovenous Laser Ablation) and was finally able to eliminate his varicose veins.
What other varicose vein treatments are available?
A specialist vein removal centre, we are committed to ensuring you only receive best care and service possible, with your safety and comfort as our priority.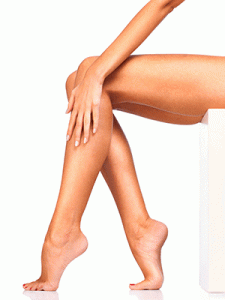 We only offer advanced, non-surgical, minimally invasive varicose vein treatments which are all performed under local anaesthetic by our expert Consultant Vascular Surgeons. 99% of patients that come to see us are eligible for treatment. We do not offer surgical stripping treatment due to its vein recurrence rate, extensive incisions required, safety risk and much longer recovery period.
Our available varicose vein treatments are:
EVLA: The Gold Standard Treatment for Varicose Veins by NICE (National Institute for Clinical Excellence), we offer EVLA to most of our patients. The procedure destroys varicose veins using laser heat technology, and has a success rate of 95.4% after 5 years, according to NICE. Our Consultant Vascular Surgeons represent pioneers in the treatment, and have carried out amongst the highest number of EVLA procedures in the UK.
Sclerotherapy: This treatment is generally recommended for thread veins, although small varicose veins can sometimes be resolved with liquid sclerotherapy, and large veins, with foam sclerotherapy, if unsuitable for EVLA. This procedure involves the injection of an irritant, which creates inflammation, pushing blood out of the area, and leading to the varicose vein finally shrinking and disappearing. Sclerotherapy is a quick 30 minute treatment without pain, under local anaesthetic.
Phlebectomy: A phlebectomy procedure involves making very small incisions so the varicose vein can be removed. No stitches are necessary.
VenaSeal: This treatment uses medical adhesive to close varicose veins. It is a great option for those who are needle-phobic and also those who are looking to avoid any downtime as recovery is often a lot quicker than the other treatments. Your surgeon will use an ultrasound to guide a small catheter through the affected veins. The VenaSeal tool then dispenses small amounts of medical grade Sapheon Glue that works to close the vein.
To ensure that you receive the correct and best treatment possible our vascular surgeons need to be aware of any issues so they will always perform a free ultrasound scan of your legs in consultations (usually priced between £350 and £450).
Varicose Vein Removal Before and After Results
Why choose The Private Clinic for Varicose Vein treatment?
We are able to offer some of the least invasive removal treatment methods for varicose veins.
No lengthy downtime or recovery required.
Our Consultant vascular surgeons are pioneers in EVLA (Endovenous Laser Ablation) and have treated thousands of patients.
We focus on the underlying cause of your veins and you will only see a Consultant Vascular surgeon for varicose veins.
The NICE (National Institute for Clinical Excellence) Gold Standard for treatment of Varicose Veins findings shows that the success rate after five years for EVLA is 95.4%.
A consultation with one of our Consultant Vascular Surgeons costs £150, including a free ultrasound scan of your legs (usually priced between £350 and £450 at most clinics and private hospitals).
Treatment takes one hour; you can go home shortly after being treated.
Owing to our success, we have been featured on Channel 4's Embarrassing Bodies and TLC's My Naked Secret
We have carried out over 7,000 procedures in treating Veins.
We are able to offer finance solutions with manageable payments to suit a variety of budgets.
View our extensive FAQs
See our previous patient stories
View our varicose veins blogs for more information
Download our varicose vein treatment brochure
Expert Vascular Surgeons
Consultations with our Consultant Vascular Surgeons are available in London, Birmingham, Manchester, Leeds, Northampton, Bournemouth and Bexhill
To find out more about varicose vein treatments or to book a consultation, please call 0333 920 9135 or use our varicose vein online contact form.