Varicose Veins Cost Leeds
It is estimated that about one out of every five adults have varicose veins and although many do pose an immediate problem, they can cause patients to feel uncomfortable about showing their legs preventing them taking part in sports or wearing certain types of clothing when out in public.
Our Leeds Vein clinic is devoted to finding the right varicose vein treatment to suit you and help to restore your confidence whilst avoiding any health issues that are commonly associated with varicose veins too.
Where to have varicose vein treatment in Leeds?
At our Leeds Vein Clinic, we focus on offering patients minimally-invasive treatments for varicose veins to help them achieve the best results with as little disruption to their life as possible. Our Varicose Veins Treatment Clinic team offer patients a personal and tailored service to help cater to their individual needs.
Address:
The Private Clinic Leeds
45 Park Square North
Leeds
LS1 2NP
Is Leeds the most convenient location for you?
Our Leeds varicose vein clinic is based at 45 Park Square North which is located in a quiet Georgian public square close to Leeds city centre.
Varicose vein treatment near me
Patients who visit us our Leeds vein clinic often travel from surrounding areas such as Farsley, Leeds city centre, Methley, Oulton, Stanningley, Yeadon, Roundhay,  Chappel Allerton, Scarcroft, Headingly, Wetherby, Pudsey, Calderdale, Kirklees, Otley, Harrogate, York, South Yorkshire, Sheffield and Doncaster.
If travelling by Car
If you are planning to drive to our Leeds vein clinic, you can park on Park Square outside the clinic and pay by phoning Parkmobile 020 3003 2523 and quoting location code 24300. Alternatively, you can park in the pay and display carpark on Castle Street or the Q Park on Wellington Street which is a 10-minute walk to the clinic.
If travelling by public transport
Our Leeds vein clinic is under 10 minutes' walk (or a 5-minute taxi ride) from Leeds Station and there are also several bus stops serving the surrounding area including the Y14 and Y13 on Westgate Street, Y15 and W4 on King Street and W3, W2 and W7 on Wellington street operated by FirstGroup.
Other Varicose Vein Clinic Locations
We also have a veins clinics in:
Manchester –  25 St John Street, M3 4DT – North West, Greater Manchester
The Private Clinic has clinics nationwide so we are sure to have an expert vascular surgeon located near to you. See our full list of clinics here.
Varicose Vein Treatments at our Leeds Veins Clinic
There are a range of varicose vein treatments on offer at our clinic in Leeds. Traditionally varicose veins removal treatment has involved vein stripping which not only results in a substantial amount of downtime but also involves a lot of revision surgery for unsuccessful treatments. Vein stripping has also been advised by NICE to not be used except in exceptional circumstances. At the varicose vein clinic in Leeds, we have always believed there to be much better treatments available and therefore only offer what we believe to be the best options for treating varicose veins.
All of our varicose vein treatments are performed under local anaesthetic in our in-house theatre allowing you to return home to recover with no need for an overnight stay. You will be in the best of hands with our Leeds varicose vein team and our 24-hour patient helpline means that we are always contactable.
The varicose vein treatments that we offer Leeds are:
EVLA – Considered the Gold Standard of varicose vein treatment by the National Institute for Clinical Excellence (NICE) our Endovenous Laser Ablation is one of our most popular treatments for varicose veins. EVLA involves locating the veins to be treated with ultrasound before then using laser heat to destroy the wall of the varicose vein and effectively remove the cause of the problem. Once collapsed, the vein will then be naturally absorbed by the body and existing blood flow will be relocated to veins deeper in the leg.
VenaSeal – VenaSeal is a great option for patients who have a phobia of needles as it only requires one small injection per vein. The treatment uses medical adhesive to close varicose veins. You will be required to have a small catheter inserted which the surgeon will then guide through the leg using ultrasound imaging. During this process, a VenaSeal tool will be used to dispense small amounts of medical grade Sapheon Glue to close the vein. Once closed, the blood is re-routed through other healthy veins located deeper within the leg and the original varicose vein is gradually absorbed by the body. Another benefit of VenaSeal treatment is its quick recovery time, many patients do not need to wear compression stockings and find themselves able to return to work and exercise a lot quicker
Sclerotherapy – When treating varicose veins with sclerotherapy it is known as foam sclerotherapy which is a much stronger solution that is used in a foam format rather than liquid. Foam sclerotherapy involves injecting the varicose vein with a foam solution which causes inflammation in the vein which results in the blood being pushed out of the vein and the vein then becoming sticky and closing up over the course of 1-2 weeks after treatment.
Phlebectomy – A Phlebectomy is a minimally invasive enlarged vein removal procedure that is effective at removing large varicose veins that sit just below the surface of the leg. Very small incisions will be made on the leg and a very fine surgical hook will be used to remove the varicose vein from the leg. Phlebectomy procedures do not require stitches and patients are able to return home shortly after their procedure. It is quite common for Phlebectomy procedures to be performed alongside other varicose vein procedures as part of a comprehensive treatment plan.
To find out more about leg varicose vein treatments offered at The Private Clinic, be sure to visit our website where you can also find before and after photos, patient stories and extensive FAQs.
We also offer thread vein treatments at our Leeds Vein Clinic with microsclerotherapy treatment for thread veins on the legs starting from £250.
Varicose Vein Treatment Cost Leeds
Varicose vein treatment costs at our Leeds clinic are very competitive and in-line with our extensive experience in treating varicose veins. A more accurate quote will be provided following a consultation but in most cases costs start from;
Treatment

Cost

Endovenous Laser Ablation (EVLA)

Consultation: £150
Ultrasound Scan: £0
Treatment: From £2,260
Compression Stockings: £0
Follow up appointments: £0


Consultation: £150
Ultrasound Scan: £0
Treatment: From £2,960
Compression Stockings: £0
Follow up appointments: £0

Consultation: £150
Ultrasound Scan: £0
1 Leg: £997
2 Legs: £1,350
Compression Stockings: £0
Follow up appointments: £0

Consultation: £150
Ultrasound Scan: £0
Treatment: From £400
Compression Stockings: £0
Follow up appointments: £0
Our self-pay varicose vein treatment prices include free follow-up appointments and consultations with our surgeons allowing you to come back as many times as required.
In the majority of cases, EVLA will be the best method for varicose vein removal. EVLA treatment has a 95.4% success rate and is by far the most popular choice amongst our patients.
To find out more about our varicose vein self-pay treatment prices then a consultation with one of expert Consultant Vascular Surgeons is your next step. Consultations with our experts cost £150 and this includes a free ultrasound of your leg which is usually an additional £350 – £450 at other clinics and private hospitals. We offer this free scan as it is what helps our surgeons get a clearer vision on the state of your varicose veins and what treatment is going to give you the best result.
Included in our treatment price is free follow-up consultations with our surgeons allowing you to come back as many times as required.
Varicose Vein Treatment Finance
When it comes to choosing a varicose vein treatment and provider, we understand that cost can be a deciding factor. At The Private Clinic, we are able to offer finance solutions with manageable payments to suit a variety of budgets.
The Private Clinic has partnered with Chrysalis to be able to offer you the following loans*.
0% Finance Available for a Term of 12 months
24 to 60 months loan with an APR of 9.9% pa.
To find out more about our finance options, visit us for a consultation where a member of our Leeds veins team will be able to provide more information on the service that we offer and guide you through the process which can be carried out in-clinic or in your own time at home.
*The Private Clinic of Harley Street is an Appointed Representative of Chrysalis Finance Limited, which is authorised by the Financial Conduct Authority to carry out the regulated activity of credit broking.
Varicose Veins Leeds Before and After Photos
Vascular Specialists in Leeds
Our Leeds veins clinic has a vascular surgeon expert to carry out your varicose vein treatment in-house at our clinic in Leeds. We only use Consultant Vascular Surgeons and not radiologists for varicose vein treatment at our vein clinic in Leeds.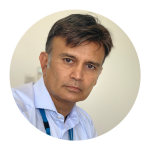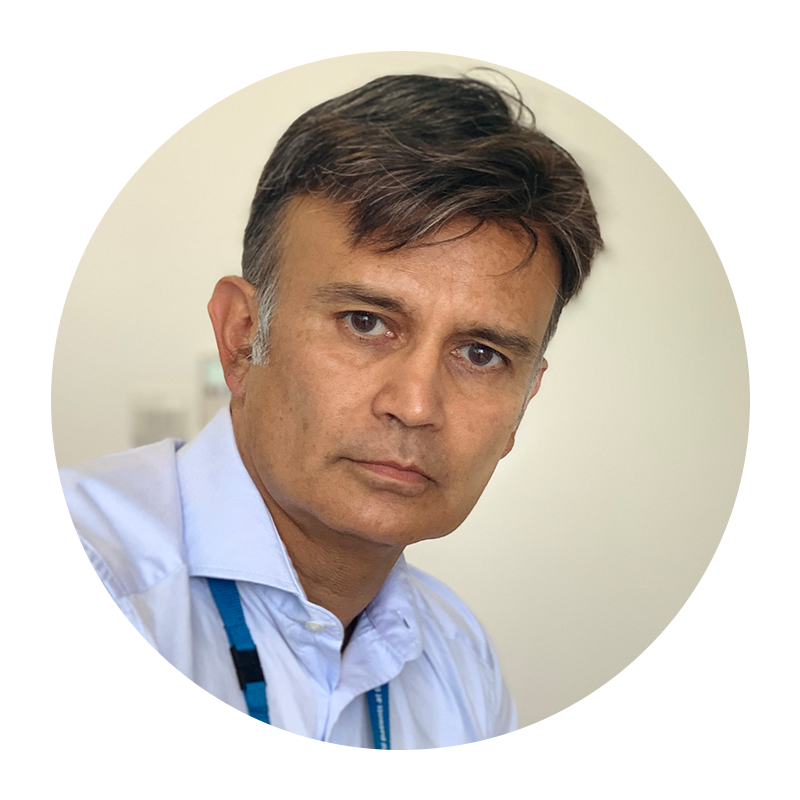 Mr Tahir Hussain – Consultant Vascular Surgeon
MBBS, MS, FRCS
GMC Number: 3242669
Mr Tahir Hussain specialises in all aspects of venous care, particularly minimally invasive surgery.
Varicose Vein Team in Leeds
As well as our expert Vascular Surgeon, you will also be supported throughout your varicose vein removal journey by our expert team in Leeds.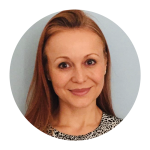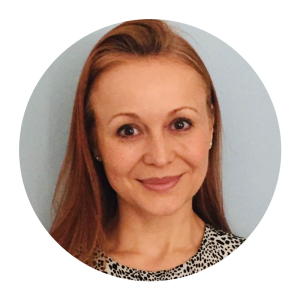 Louisa Needham
Louisa is one of the patient coordinators in Leeds who has over 10 years of experience and an extensive knowledge in the range of treatments that our Leeds clinic has to offer – including varicose vein removal. She prides herself on helping patients to achieve their goals and ensures that they have an enjoyable yet safe experience throughout their treatment journey.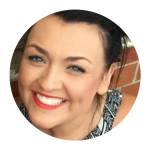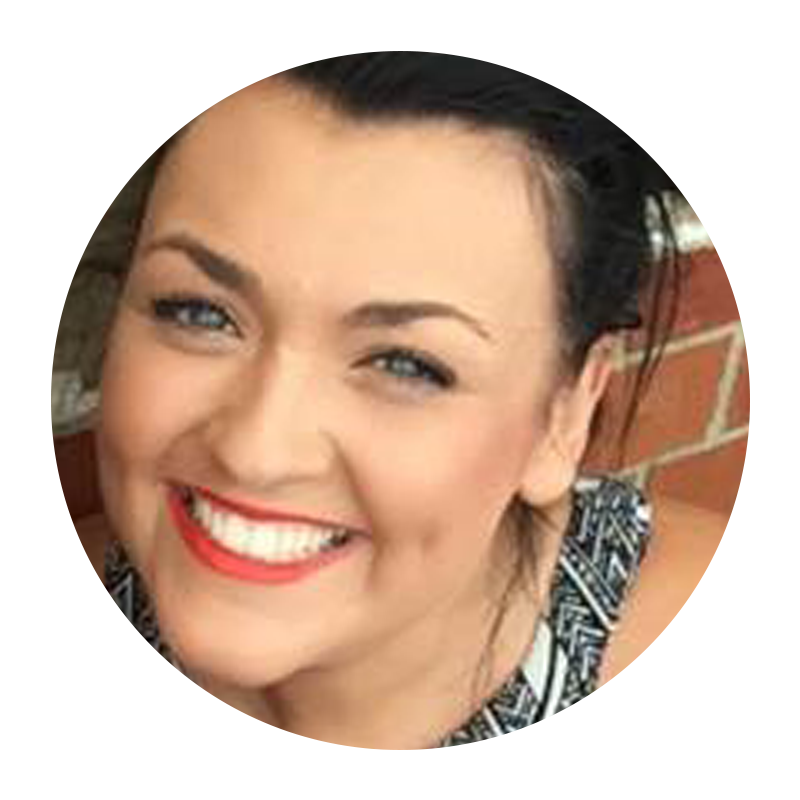 Jade Dickinson
Jade is the Leeds clinic manager and has past experience of being in a patient coordinator role. Jade likes to ensure that all her patients are receiving excellent customer care and loves being involved in patient's treatment journeys helping to deliver the best patient experience.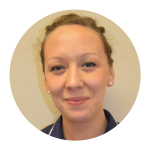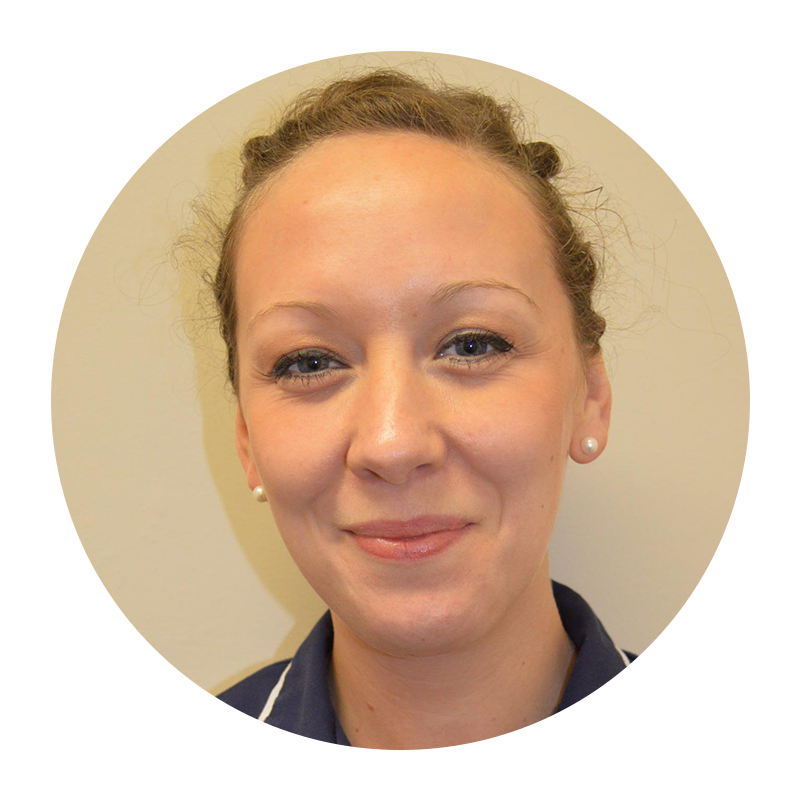 Helen Leach
Helen is a Nurse Prescriber with a keen interest in peri-operative care supporting patients through their surgeries, ensuring that all their concerns are resolved, and their needs met.
"I cannot sing the praises loudly enough for the staff at the Private Clinic in Leeds.
I had varicose veins in my left calf for about eight years, they were never a big problem, most of the time I never knew that they were there, my left calf was very swollen and was always hot to the touch.
About one year ago I developed a long thin lump on my left leg that was when the pain really started, every day the pain increased, I felt that eventually, I would not be able to go to work.
It became obvious to me that I needed to have an operation as quickly as possible, (I could not wait for an operation on the NHS, even if they had agreed to carry out the procedure) I looked at numerous providers on the internet and decided to trust The Private Clinic in Leeds.
My leg is like new, and the pain is gone.
The staff were all very helpful, I would like to say a Big Thank you to Louisa who was very encouraging, also to the two nurses Leigh and Helen who looked after me so very well, and to Mr Hussain who performed the operation."
Robert – York
"Excellent treatment from The Private Clinic in Leeds. I underwent EVLA and Phlebectomy with Mr Hussain, Helen and Bev. Many thanks for your care and professionalism."
Kath – Doncaster
"I have been really pleased with all aspects of my varicose veins treatment at the Leeds clinic. All the staff were friendly helpful and caring. Everything was explained and any questions I had were answered. It was nice to have a phone call afterwards to check all was well and being able to ring the clinic with any questions and know I would be able to speak to a nurse, it was really reassuring. Thank you to all involved."
Lesley – Doncaster
"I wasn't looking forward to EVLA and Plebectomy treatments but the staff were friendly and reassuring. Mr Hussain inspired confidence and the theatre nurses, Helen and Leigh were great. I would recommend this clinic and would return without hesitation for other treatments."
Wendy, Selby
Varicose Vein FAQs
What are varicose veins?
Varicose veins are enlarged veins that commonly appear on the legs. They may be dark purple or blue in colour and can bulge out from the surface of the skin.
Varicose veins are damaged veins that are no longer able to function properly and stop the blood from flowing backwards. When the blood flows backwards it can end up sitting in the vein causing it to become swollen and enlarged which is often visible from the surface of the skin.
If you have varicose veins you may experience an itchy sensation around the site of the veins, pain after sitting or standing for extended periods of time, consistent aching feeling in the leg and burning, swelling or muscle cramping in the lower legs.
When is the best time to treat varicose veins?
Varicose vein treatments are performed all year round. Many patients prefer to choose the Autumn or Winter months to allow them enough time to recover ready for the warmer weather or holidays in the summer. We have a variety of treatments to suit everyone's needs and our experienced vascular surgeons will be able to help you decide when the best time for treatment is for you.
How soon will I see the results from varicose vein removal?
Many patients are able to see a different immediately after the procedure has been taken place but as you will be often required to wear a compression stocking for at least a week following the procedure, the initial results will not be visible.
When you take your stocking off, you may have some bruising, but you should notice a reduction in the appearance of your varicose veins.
The best results are seen 6 weeks following your varicose vein procedure.
Is removing varicose veins safe?
Varicose vein removal is a very safe procedure that is performed both privately and on the NHS. Varicose veins are damaged veins that are not performing properly and therefore they are not needed. Once the varicose veins have been removed, the other veins in the area will be able to move the blood around the body more effectively without having to deal with the under-performing varicose vein that was previously causing them to work harder.
Our expert vascular surgeons will explain your varicose vein procedure in more detail during your consultation including what will happen once the veins have been removed.
Why choose The Private Clinic Leeds for Varicose Veins Treatment?
We offer the least invasive method for varicose veins and thread veins removal treatment for your legs, body and face.
Our Consultant vascular surgeons are pioneers in EVLA (Endovenous Laser Ablation) and have treated thousands of patients.
No lengthy downtime or recovery required.
The NICE (National Institute for Clinical Excellence) Gold Standard for treatment of Varicose Veins findings show that the success rate after five years for EVLA is 95.4%.
A consultation with one of our Consultant Vascular Surgeons costs £150, including a free ultrasound scan of your legs (usually priced between £350 and £450 at most clinics and private hospitals).
We focus on the underlying cause of your veins and you will only see a Consultant Vascular surgeon for varicose veins.
We have treated thousands of patients who have regained their confidence whilst avoiding health issues.
Treatments usually take up to an hour, you can go home shortly after being treated.
Owing to our success, we have been featured on Channel 4's Embarrassing Bodies , TLC's My Naked Secret and featured in Harper's Bazaar's Cosmetic Tweakment Trends for 2019 and The Daily Mail.
We have carried out over 7,000 procedures in treating Veins.
We are able to offer finance solutions with manageable payments to suit a variety of budgets.
View our extensive FAQs
See our previous patient stories
Request a varicose vein treatment brochure