Varicose Veins Cost Birmingham
Varicose veins appear most commonly on the legs as enlarged, twisted and bumpy veins
Usually, varicose veins are hereditary but they can be caused by factors such as pregnancy and weight gain. Varicose veins can be uncomfortable and unsightly often causing patients distress when it comes to revealing them and attending social occasions. Our Birmingham Veins Clinic is dedicated to finding a minimally invasive vein removal treatment best suited to you to ensure you receive the best results whilst avoiding any health issues that often come with varicose veins too.
Varicose Vein Treatments at our Birmingham Veins Clinic
We offer a selection of varicose vein treatments at our clinic in Birmingham all performed by vascular surgeons who have many years of experience. Many patients come to visit us after having previous vein stripping treatment, vein stripping treatment should only be used in exceptional circumstances according to NICE and it is not a treatment that we perform, or have ever performed at any of our vein clinics nationwide.
The varicose vein treatments that we offer in Birmingham are:
EVLA – Endovenous laser ablation treatment is our most commonly performed treatment for varicose veins. It is considered the gold standard of varicose vein treatment by NICE and the success rate after five years for EVLA treatment is 95.4%. Treatment involves inserting laser fibre into the areas being treated. The laser fibre heats the varicose veins causing the walls of the veins to become damaged and collapse. The varicose veins are then absorbed naturally by the body. EVLA is suitable for the majority of patients who come to see us although some patients may require a combined treatment with Phlebectomy for example to get the best results.
Phlebectomy – A Phlebectomy is a microsurgical enlarged vein removal procedure which effectively removes varicose veins from the surface of the skin. Small 1-3mm incisions are made to remove the varicose veins from the leg. The scars from a Phlebectomy procedure are very small and often become barely noticeable for many patients in the months following their procedure. Phlebectomy procedures are only effective at removing the surface veins, therefore, it is common for this procedure to be performed in combination with another varicose vein procedure sure as EVLA to treat the underlying vein source.
Sclerotherapy – Sclerotherapy treatment is usually performed on patients who have thread veins, but instead of using a liquid solution, foam sclerotherapy instead uses a stronger foam version of the solution which is much more effective at treating larger varicose veins. Your surgeon will use ultrasound to help guide where to inject the treatment. Once injected, inflammation occurs within the vein which causes the blood to be pushed out of the vein and instead redirected into healthier veins located deeper within the leg. Over the course of 1-2 weeks post-treatment the varicose veins treated will become sticky and close up gradually being absorbed by the body. Foam sclerotherapy is ideal for patients with isolated leg varicose veins, those with extensive and large veins may require additional or combined varicose vein treatments.
We also offer thread vein treatments at our Birmingham Vein Clinic with microsclerotherapy treatment for thread veins on the legs starting from £250.
Varicose Vein Treatment Cost Birmingham
We believe our varicose vein prices are very competitive at our Birmingham veins clinic and reflect our years of experience in treating varicose veins. To get an accurate quote for your varicose vein treatment you would need to visit us for a consultation, but in many cases costs start from;
Treatment

Cost

Endovenous Laser Ablation (EVLA)

Consultation: £150
Ultrasound Scan: £0
Treatment: From £2,260
Compression Stockings: £0
Follow up appointments: £0


Consultation: £150
Ultrasound Scan: £0
1 Leg: £997
2 Legs: £1,350
Compression Stockings: £0
Follow up appointments: £0

Consultation: £150
Ultrasound Scan: £0
Treatment: From £400
Compression Stockings: £0
Follow up appointments: £0
Our self-pay varicose vein treatment prices include free follow-up appointments and consultations with our surgeons allowing you to come back as many times as required.
If you would like to find out more about our varicose vein treatment costs then your next step is booking a consultation with one of our expert Consultant Vascular Surgeon.
Consultations with our Consultant Vascular Surgeon at our Birmingham varicose veins treatment clinic cost £150 which includes a free ultrasound of your leg/s (usually £350-£450). We offer this scan for free as it enables our surgeon to get a clear view of the vascular structure of your leg and helps to confirm which treatment is going to give you the best result.
Finance for Varicose Vein Treatments
The cost can be a huge deciding factor when it comes to choosing a varicose vein treatment and clinic. At The Private Clinic, we are able to offer all of our patients finance solutions with manageable payments to suit a variety of budgets.
The Private Clinic has partnered with Chrysalis to be able to offer you the following loans*.
0% Finance Available for a Term of 12 months
24 to 60 months loan with an APR of 9.9% pa.
To find out more about our finance options, visit us for a consultation where a member of our Birmingham veins team will be able to provide more information on the service that we offer and guide you through the process which can be carried out in-clinic or in your own time at home.
*The Private Clinic of Harley Street is an Appointed Representative of Chrysalis Finance Limited, which is authorised by the Financial Conduct Authority to carry out the regulated activity of credit broking.
Where to get varicose vein treatment in Birmingham?
Our vein clinic in Birmingham offers patients a safe and clinical environment where our welcoming team of vein experts will be able to offer you a bespoke varicose veins treatment experience starting with one of our no-obligation consultations.
Address
The Private Clinic, Birmingham
88 Hagley Road
Birmingham
B16 8LU
Is Birmingham the most convenient location for you?
Our Birmingham veins clinic is around 10 minutes from Birmingham city centre located on Hagley Road which is on the A456 road running off the Five Ways Roundabout in-between Highfield road and Vicarage road.
Varicose vein treatment near me
Patients that visit us in Birmingham often travel from surrounding areas such as Lichfield, Sutton Coldfield, Solihull, Shrewsbury, Kidderminster, Hampton in Arden, Leamington Spa, Stratford, Edgbaston, Harborne, Walsall, Wolverhampton, Tamworth, Coventry, Cannock, Shrewsbury, Stoke-on-Trent, Burton-on-Trent, Derby, Worcester and Nottingham.
If travelling by car
Our Birmingham veins clinic is easily reached from the M6 and M5 motorways, which run by the city. Parking is limited at the clinic and cannot be guaranteed. Pay and display carparks nearby include Ladywood Duchess Road car park, Broadway Plaza and Five Ways car park which are around 10-20 minutes' walk away.
If travelling by public transport
Grand Central Station in New Street is the best mainline train station to use when travelling to our veins clinic. However, the closest station to our clinic is Five Ways which you will need to get a connecting train from via Grand Central Station. Five Ways station is a 10-minute walk to our clinic on Hagley Road. Alternatively, Grand Central Station is a short 5-10 minute car journey to our clinic if you were to use a taxi or Uber.
There are also a number of local bus routes that leave the city centre from Colmore Row near the Anglican Cathedral of S. Philip the Apostle (including routes 9, 109, 139) or from Corporation Street (outside 'Beatties'), including routes 120, 128 and 129. The closest stop is the Plough and Harrow bus stop which is then approximately, a 1-minute walk to the clinic.
Other Varicose Vein Clinic Locations
We also have veins clinics in:
Northampton – 82 Billing Road, NN1 5DF – East Midlands
Manchester –  25 St John Street, M3 4DT – North West, Greater Manchester
London – 98 Harley street, Marylebone, W1G7HZ – Central London
The Private Clinic has clinics nationwide so we are sure to have an expert vascular surgeon located near to you. See our full list of clinics here.
Vascular Specialists in Birmingham
Our varicose veins clinic in Birmingham is home to resident Consultant Vascular Surgeon Professor Rajiv Kumar Vohra. We only use Consultant Vascular Surgeons and not radiologists for varicose vein treatment at our veins clinic in Birmingham.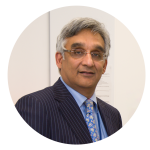 Professor Rajiv Kumar Vohra – Consultant Vascular Surgeon
MBBS, MS, FRCS (ED), FRCS (Eng), PHD
GMC Number: 3158700
Professor Rajiv Kumar Vohra is an experienced, skilled and awarded surgeon in his field of vascular specialisation.
Varicose Vein Team in Birmingham
As well as our expert Vascular Surgeon, you will also be supported throughout your varicose vein removal journey by our expert team in Birmingham.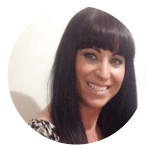 Wanda Booth
Wanda is clinic manager at our Birmingham varicose veins treatment clinic. She has extensive experience in cosmetic surgery procedures and takes great care to ensure that all patients receive excellent customer service, honest advice and outstanding care whilst receiving treatment in her clinic.
Varicose Vein Before and After Photos
"Six months after receiving EVLA and Foam Sclerotherapy for terrible knobbly varicose veins on both of my legs, I feel I can leave a very positive review. Professor Rajiv Vohra who performed the procedure at the Birmingham clinic told me I would be pleased with the results and I certainly am. I have gone from hiding my legs away, even during the hottest of summers to wearing shorts and dresses at every opportunity, not thinking twice about it. The procedure itself was slightly uncomfortable but bearable, nothing I wouldn't consider doing again if I had to and all the staff were caring and considerate, keeping me informed of what the professor was doing and checking that I was comfortable at all times. It's taken 6 months for the bruising and discolouration to fade and I am so happy with the results that I wonder why I didn't have it done years ago."
Dawn – Walsall
"I received Varicose vein removal in both legs. The staff at the clinic were very professional and friendly. Professor Vohra carried out the procedure and I am really happy with the results so far. I looked at many different clinics, The Private Clinic Birmingham offers an informal chat for £25 which is fully refundable when you turn up for your no obligation appointment, I met with the patient coordinator. This gave me an opportunity to see the clinic, meet the staff and ask any questions before meeting the surgeon. Thank you to The Private Clinic for looking after me so well."
Mel, Birmingham
Varicose Vein FAQs
What are varicose veins and what are thread veins?
Varicose veins and thread veins are two different types of venous conditions and require different types of treatment. Varicose veins are enlarged veins that are often dark purple or blue in colour and most frequently appear on the legs.
Thread veins can appear on the face including under the eye as well on the legs. They are often red or blue in colour and actually sit closer to the surface of the skin than varicose veins.
It is worth noting that if you suffer from thread veins on the legs in particular then this could indicate underlying vein problems such as varicose veins. This is why when seeking thread vein treatment, your practitioner may recommend seeing a vascular surgeon for an ultrasound scan first to rule out needing varicose vein treatment first.
What happens at a varicose vein consultation in Birmingham?
Varicose vein consultations at The Private Clinic with a vascular surgeon will include a free ultrasound scan. This allows the surgeon to thoroughly assess your varicose veins with the best accuracy to ensure that the most suitable treatment is selected for you. Your surgeon will also go through the varicose vein removal treatment in more detail and detail any risks to enable you to make a fully informed decision before committing to surgery.
At our Birmingham clinic we also offer varicose vein consultations with a patient coordinator which is a great first step if you are just looking to find out more about the treatment options available, the surgeon and the clinic.
How long is the recovery time after varicose vein treatment?
The downtime after any of our walk-in, walk-out non-surgical varicose vein removal treatments is minimal with the majority of patients being able to return to their everyday activities straight away.
Most patients are able to return to work the following day after EVLA or Sclerotherapy treatments. Those that had a Phlebectomy treatment may wish to take an additional couple of days to recover first.
You won't be able to drive immediately after the procedure, but you are free to drive the day after providing you are feeling well and that your ability to drive safely is not compromised.
Strenuous exercise should be avoided for at least 5 days and it should be returned to at a gradual pace. This is to avoid unnecessary injury, but it is recommended that you do keep active by taking regular walks.
Why choose The Private Clinic for Varicose Veins Treatment
We offer the least invasive method for varicose veins and thread veins removal treatment for your legs, body and face.
Our Consultant vascular surgeons are pioneers in EVLA (Endovenous Laser Ablation) and have treated thousands of patients.
No lengthy downtime or recovery required.
The NICE (National Institute for Clinical Excellence) Gold Standard for treatment of Varicose Veins findings show that the success rate after five years for EVLA is 95.4%.
A consultation with one of our Consultant Vascular Surgeons costs £150, including a free ultrasound scan of your legs (usually priced between £350 and £450 at most clinics and private hospitals).
We focus on the underlying cause of your veins and you will only see a Consultant Vascular surgeon for varicose veins.
We have treated thousands of patients who have regained their confidence whilst avoiding health issues.
Treatments usually take up to an hour, you can go home shortly after being treated.
Owing to our success, we have been featured on Channel 4's Embarrassing Bodies , TLC's My Naked Secret and featured in Harper's Bazaar's Cosmetic Tweakment Trends for 2019 and The Daily Mail.
We have carried out over 7,000 procedures in treating Veins.
We are able to offer finance solutions with manageable payments to suit a variety of budgets.
View our extensive FAQs
See our previous patient stories
Request a varicose vein treatment brochure