Here at The Private Clinic we perform advanced FUE hair transplants, which go beyond the standard practices as we have a medical team at the top of their game, helping to push the limits of science and provide the latest hair transplant techniques. We also make sure you are well informed about the risks and help you to manage your expectations. As part of our commitment to honest advice, we have drawn together some of the most common things to avoid when having a hair transplant.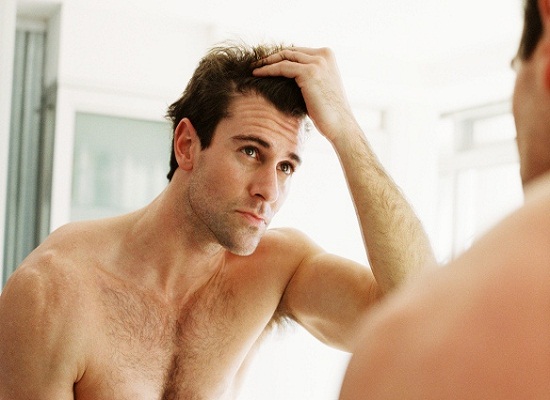 Exercise
You should avoid exercise during the initial healing period after the procedure because excessive sweating increases the risk of infection. This also means no soothing visits to saunas and steam rooms.
Spicy Food
Spicy food should also be avoided before and around the procedure as the body's response to spices (however accustomed you may be to spices) interferes with the stable conditions ideal for the procedure. Ultimately, it is up to you to make the procedure a success.
Alcohol
The procedure will not go ahead if you are intoxicated and it is important not to drink before, during and for approximately a week after the procedure. Alcohol is a drug that can affect the blood supply to the head and the healing process.
The Fear of Pain
Fearing pain is unnecessary with our advanced FUE hair transplants. If you may be concerned about the pain of the procedure, it's good to know that many patients naturally fall asleep during the procedure. A recent case study reported that he could only feel a touching and gently pulling sensation. When he felt some discomfort it was voiced and immediately dealt with by the hair transplant surgeon. There are a number of things we can do to mitigate pain and discomfort with our procedures so there is nothing to fear.
Drugs
Reputable clinics will not perform the procedure on someone who is a regular or recent drug user, for patient and clinic safety. We are confidential and professional in our services and treatments so ask questions (email/call us or come to a consultation) if this is relevant to you.
Lying to Your Clinic
The clinic should be there to help and importantly protect you. You must be honest with your medical history and habits. We want you to achieve the best result possible and sometimes patients will withhold important information that may determine their suitability. Your health is so important for your happiness so please don't risk unnecessary complications.
Lying to Yourself
You may not be suitable for the procedure if you suffer from epilepsy or heart problems, for example, as the condition or the medications taken may interfere and pose a risk. Patient safety is paramount and detailed medical history is required to assess suitability. Sometimes it is necessary to get this information from your GP before a procedure can go ahead.
Chemicals on Your Hair
Some patients are used to using chemicals on their hair to help straighten it out but they can have a damaging effect if used too frequently and particular caution should be taken after a hair transplant if this has been or could be a factor in your hair loss. Consult your clinic about the suitability of the products you intend to use to be safe.
Minoxidil & Finasteride
The use of minoxidil (brands = Regaine) and finasteride (brands = Propecia) in the lead up to and soon after the procedure needs to be discussed with your clinic. Advice will be given about the use of hair loss medication, to ensure the effects do not affect the hair transplant procedure. A a good clinic should discuss this as part of the consultation process, so don't worry about trying to remember everything.
Of course, in order to maintain hair loss from thinning and balding regions (in male pattern baldness cases), continuing or starting to use these two approved medical treatments is advisable post-procedure and will be discussed with your hair tran
A Bad Diet
It isn't essential if you have a good, balanced and healthy diet but a number of people take multivitamins in the run up to a hair transplant to help give their body a boost. A healthy body has a lot more chance of responding very well to the transplant so it's in your best interest to eat healthily before, during and after the FUE Hair Transplant procedure.
Hair Transplants at The Private Clinic
The Private Clinic of Harley Street offers the latest and most advanced FUE Hair Transplant procedures available, including hair transplants to the face and eyebrows. Hair Transplants are the only permanent hair loss solution.
The Private Clinic prides itself on ensuring you have the best quality and most comprehensive care:
24 hour patient helpline to ensure you are always in the best of hands.
As many post-operative care and appointments with your Hair Transplant surgeon and nursing team as required.
Highly experienced Hair Transplant Surgeons who have many years of experience.
Comprehensive patient information, every step of the way.
Outstanding hospital facilities.
Our excellent reputation for patient safety and satisfaction, honest advice and outstanding care means your journey with The Private Clinic will be an exciting experience to a newfound head of hair.
Extensive videos of past patients click here
Extensive Hair Transplant FAQs click here
Expert Hair Transplant Surgeons at The Private Clinic
Hair Transplant treatment is available at our London Harley Street, Birmingham, Manchester, Northampton and Leeds clinics. To find out more about FUE Hair Transplants call 0333 920 2471 or use our hair transplant online contact form.