Varicose veins affects up to 40% of the adult population making it a common condition. Despite the condition being common however, there is still a lot of confusion and actually many of the 'facts' that you may have read about varicose veins are actually myths.
Only the old and overweight suffer from varicose veins
Patients who come to see us about varicose veins are of a variety of ages. It is more common amongst the older generations but varicose veins can affect anyone of any age.
Weight will have no influence on the development of varicose veins; it can make pre-existing veins worse however.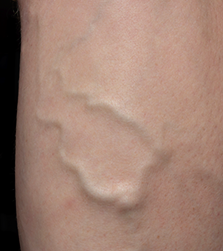 Varicose veins are cosmetic and do not need to be treated
Although varicose veins can be unsightly, for most people varicose veins don't cause problems. However, if you do notice a bulging varicose vein on the surface of the skin, we would recommend getting it checked out by a specialist as you could have an underlying venous issue.
If leg veins are not treated correctly then you do run a risk of them getting worse which can lead to problems such as blood blots, skin damage and leg ulceration.
Varicose veins can also cause sufferers with painful symptoms such as dull aching, leg fatigue, heaviness, cramping, restlessness, itching, and swelling which can all be reduced with treatment.
Pregnancy causes Varicose Veins
Although pregnancy is often sourced as a cause for varicose veins, you may be interested to know that this is not actually true. Research was carried out in 1990 that proved that the majority of women who developed varicose veins during pregnancy already actually had varicose veins that were hidden. The increase in blood volume and hormones associated with pregnancy made those hidden veins worse causing them to become more prominent.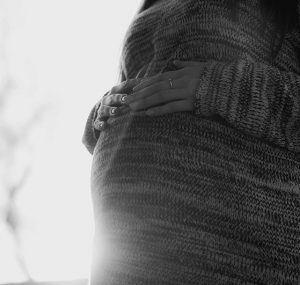 Removing Varicose Veins Involves Painful Surgery and Weeks off Work
At The Private Clinic we do not use and would not recommend using vein stripping for the treatment of varicose veins. The National Institute of Clinical Excellence (NICE) suggest that stripping should no longer be used except in exceptional circumstances, and that minimally-invasive options far outperform the older technique.
We offer EVLA, VenaSeal, Foam Sclerotherapy and Phlebectomy treatments for varicose veins and not only are they performed under local anaesthetic making then relatively pain free but many patients can go back to work the day after EVLA, VenaSeal and Foam Sclerotherapy treatments. If you have had a phlebectomy you may wish to wait 2-3 days before returning.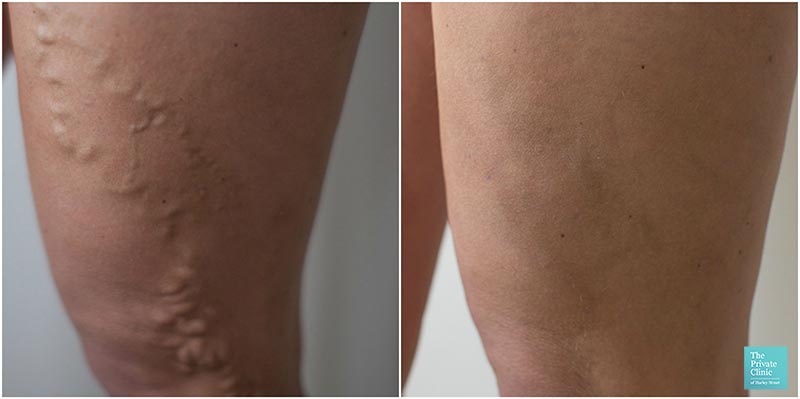 Varicose Veins will just grow back
The old stripping treatment method that is traditionally associated with varicose veins had a 60% chance of veins returning after around 10 years compared to less than 10% of a chance of the veins coming back if using the EVLA method.
It is unlikely for the same vein to appear again after treatment, especially when using the EVLA method as the laser is very comprehensive and sealing the vein. As a result the recurrence rate from EVLA is very small.
Varicose Veins Are Always Visible
Many people only associate bulging veins as being varicose but this is not always the case. Varicose veins can occur deeper in the body where you can't see them. It is also common for veins to appear as thread veins but actually deeper down there is a lot more going on which is why it is key for anyone who is concerned about their veins to visit a veins specialist who knows what to look for.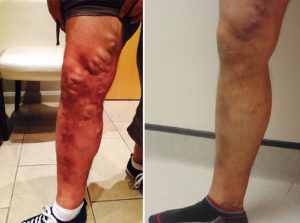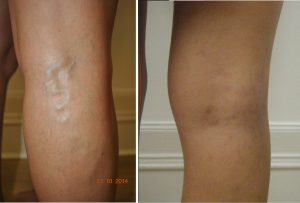 Varicose Vein Treatment at The Private Clinic
Here at The Private Clinic we offer competitively priced walk-in walk-out varicose vein procedures that are performed by some of the country's top Consultant Vascular Surgeons. Our surgeons have also performed amongst the highest number of EVLA treatments in the UK, and have helped develop the procedure into the safe and highly recommended method it is today.
The least invasive method for varicose veins and thread veins removal treatment for your legs, body and face.
Our Consultant vascular surgeons are pioneers in EVLA(Endovenous Laser Ablation) and have treated thousands of patients.
No lengthy downtime or recovery required.
The NICE (National Institute for Clinical Excellence) Gold Standard for treatment of Varicose Veins findings show that the success rate after five years for EVLA is 95.4%.
A consultation with one of our Consultant Vascular Surgeons costs £150, including a free ultrasound scan of your legs (usually priced between £350 and £450 at most clinics and private hospitals).
We focus on the underlying cause of your veins and you will only see a Consultant Vascular surgeon for varicose veins.
We have treated thousands of patients who have regained their confidence whilst avoiding health issues.
Treatment takes one hour, you can go home shortly after being treated.
Owing to our success, we have been featured on Channel 4's Embarrassing Bodies , TLC's My Naked Secret and featured in Harper's Bazaar's Cosmetic Tweakment Trends for 2019.
We have carried out over 7,000 procedures in treating Veins.
View our varicose vein before and after photo gallery.
Read our extensive varicose vein FAQs.
Hear from previous patients in our varicose vein patient stories.
Find out more information in our varicose vein blogs.
Download our varicose vein treatment brochure.
Book in for a consultation today at London Harley Street, Birmingham, Bristol, Leeds, Manchester, Bexhill Veins Clinic, Bournemouth Veins Clinic and Northampton
Expert Vascular Surgeons
To find out more or to book a consultation, please call 0333 920 2471 or use our Varicose Vein online contact form.