The cost of treatments for problem veins, including varicose veins, differs considerably depending on whom you see and where you go in the UK. We wanted to shed some light on the reasons behind such differences and offer advice for anyone considering private treatments for varicose veins in the UK. We always believe the best patient is an informed patient so we try hard to bring the information to you to make your decision easier.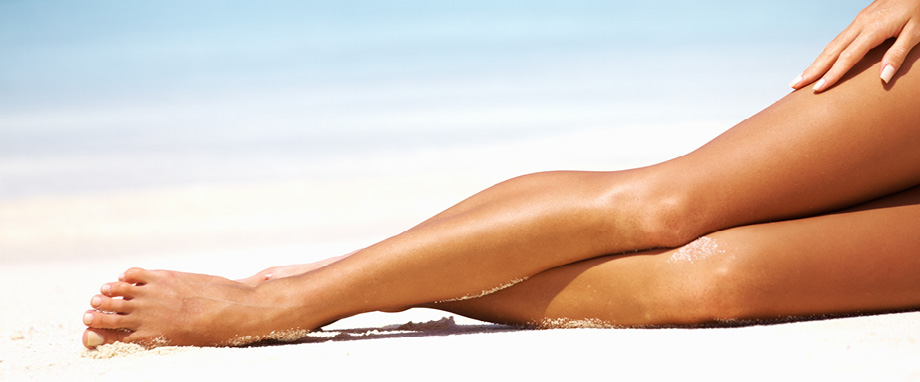 A Guide to Varicose Vein Costs in the UK
The Right Provider – first and foremost, choose your varicose vein clinic and surgeon carefully. Ensure they are qualified and experienced. People sometimes lose sight of the importance of finding someone you feel comfortably reassured around to help you. The best practitioners won't be the cheapest but also importantly they won't necessarily be the most expensive. Private healthcare isn't a simple sliding scale where cost and better care rise together. Always ask questions.
The Internet is an incredibly powerful tool for you that has helped people spread the word of poor service and providers. Google the clinic and surgeon to get some understanding of their reputation but please be aware that the internet harbours quite a few falsities. Please exercise caution.
Don't pay too much – it sounds obvious enough but some clinics can pull patients in with promises of top level care because of their costs, throwing complicated terminology at you. The best clinics won't be cheap though.
Don't pay too little – this is probably the most important thing you can do as it will help you to avoid a lot of the darker sides to the private healthcare industry. Pay too little and you risk corners being cut and you don't won't know where until it's often far too late. Good clinics see far too many people who have unfortunately learnt a hard lesson by opting for the lowest price available. You only have the one body so it's worth investing in good help.
Quoting prices – clinics and surgeons are often very wary of quoting prices online. This comes from experience a lot of the time. It's very hard to quote accurate pricing before seeing somebody in person at a consultation as there are many factors involved. Some clinics may choose to be as open as possible in a bid to seem honest but this is no guarantee of the price you will pay as they haven't seen you yet and exactly how extensive your varicose veins are in order to calculate the true cost. Nevertheless please do be careful of clinics that refuse to give any indication of prices. Starting from prices and average prices aren't hard to provide.
Going Abroad – this often falls under the problem of paying too little but it's important to remember many go abroad seeking out a particular clinic and specialist safely and effectively. However this is not to save money. Going abroad to save money with invasive treatments is a mistake. Treatments should always come with a contingency plan as there are risks and follow-ups need to be made. Be sensible with your health.
Varicose vein before and after result photos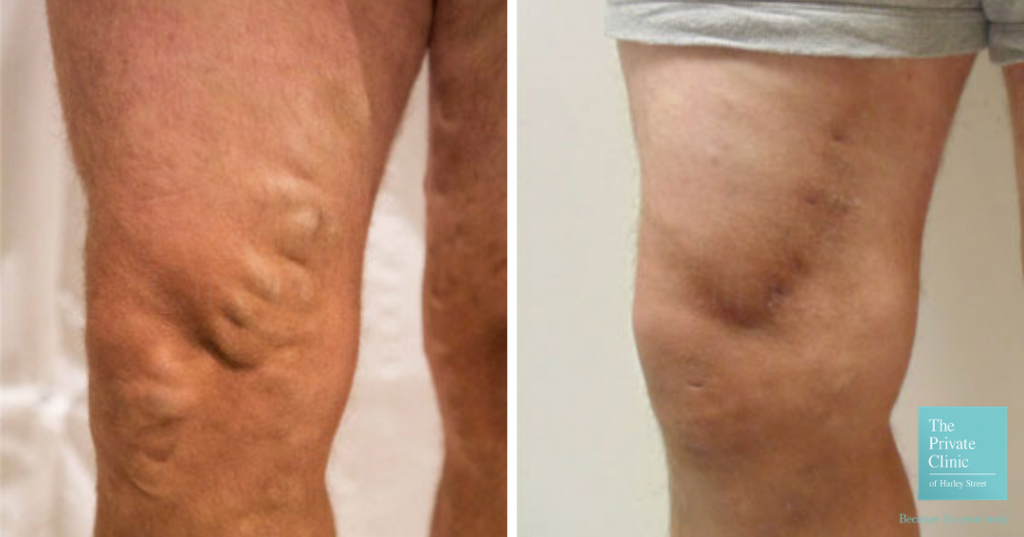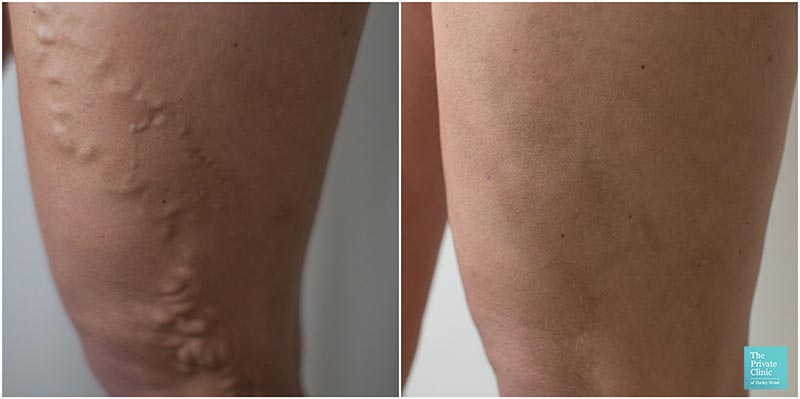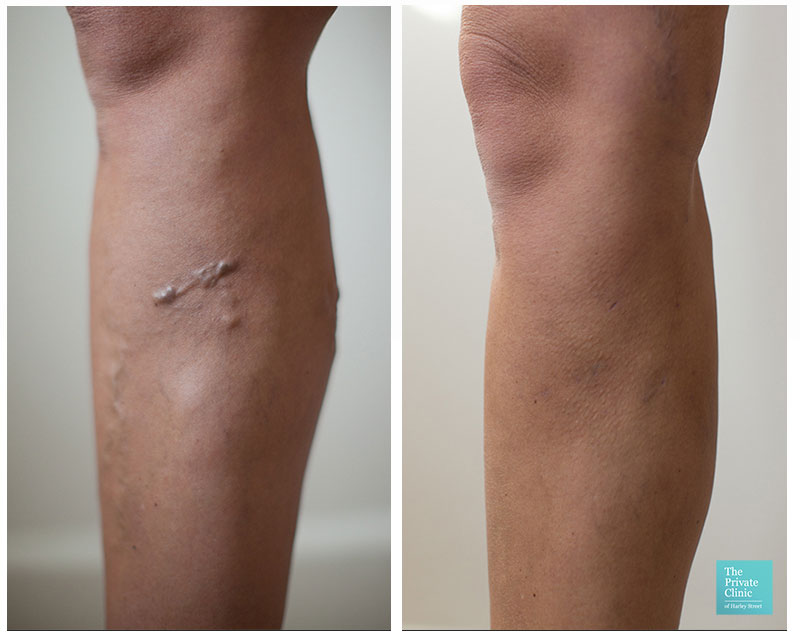 Why choose The Private Clinic for Varicose Vein Treatment?
The Private Clinic has been around since 1983. For over 35 years we have been providing quality care and treatments to thousands of patients a year. We specialise in advanced, minimally invasive treatments for many medical and cosmetic problems, particularly problem veins. Our leading team of Consultant Vascular Surgeons across the UK are here to help you treat your Varicose Veins safely and completely.
The least invasive method for varicose veins and thread veins removal treatment for your legs, body and face.
Our Consultant vascular surgeons are pioneers in EVLA(Endovenous Laser Ablation) and have treated thousands of patients.
No lengthy downtime or recovery required.
We offer 4 different treatments for Varicose Veins including EVLA, VenaSeal, Foam Sclerotherapy and Phlebectomy procedures.
The NICE (National Institute for Clinical Excellence) Gold Standard for treatment of Varicose Veins findings show that the success rate after five years for EVLA is 95.4%.
A consultation with one of our Consultant Vascular Surgeons costs £200, including a free ultrasound scan of your legs (usually priced between £350 and £450 at most clinics and private hospitals).
We focus on the underlying cause of your veins and you will only see a Consultant Vascular surgeon for varicose veins.
We have treated thousands of patients who have regained their confidence whilst avoiding health issues.
Treatment takes one hour, you can go home shortly after being treated.
Owing to our success, we have been featured on Channel 4's Embarrassing Bodies , TLC's My Naked Secret and featured in Harper's Bazaar's Cosmetic Tweakment Trends for 2019.
We have carried out over 7,000 procedures in treating Veins.
View our varicose vein before and after photos.
Read our extensive varicose vein FAQs.
Take a look at our varicose vein patient stories.
Find out more in our varicose vein blogs
Download our varicose vein treatment brochure
Expert Vascular Surgeons at The Private Clinic
Varicose Vein Consultations and/or Treatment available at London, Birmingham, Manchester, Leeds, Bournemouth, Bexhill and Northampton.
How much do Varicose Vein Treatments Cost?
See our price guide for Varicose Vein treatment at The Private Clinic here.
To find out more about our varicose vein treatments or to book a consultation you can call 0333 920 2471 or use our Varicose Vein online contact form.