Setting the record straight on Dermal Fillers
DERMAL FILLERS
Home » Setting the record straight on Dermal Fillers
A couple of interesting facts have emerged in the past few years. First, there's no denying it, minimally invasive treatments are the way forward and their popularity is only growing. Second, women no longer hold a monopoly on interest in subtle cosmetic procedures and male demand is steadily rising.
Injectable treatments such as Dermal Fillers have proven to be a reliable non-surgical option for rejuvenation and aesthetic definition, but there still seems to be some confusion over which ones are best, what areas can be treated with them, the results that they can offer and most importantly who can administer them.
So, let us explore the wonderful world of Dermal Fillers and set the record straight.
Fillers: what are they?
Let's keep things simple.
There are two types of Dermal Filler: temporary and permanent ones. Both serve to add volume, get rid of lines and wrinkles and to plump certain areas.
The latter are becoming used less as the complications associated with them are much more difficult to address and they have to be surgically removed. They require great expertise, meaning that it's very easy to fall prey to a great discount at a beauty salon and end up with botched results.
The Private Clinic doesn't offer permanent Dermal Fillers. We only use the highest quality available of temporary fillers instead.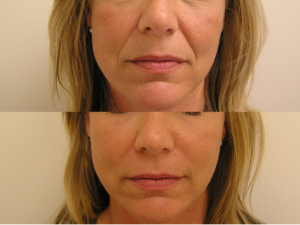 Why? Because the best ones are made from a natural substance that can be found in the body and are far safer than permanent ones. Being made from Hyaluronic Acid makes these fillers feel soft to touch and are absorbed by the body. They can last between three to 12 months and can easily be altered or removed if need be.
Filler application is highly unregulated in the UK so it's best to use reputable brands such Juvederm from Allergan or Restylane from Galderma. Furthermore, it's a procedure that should ONLY be performed by nurse prescribers and doctors – as is the case at our clinic. You only want someone who's qualified to handle the contouring of your facial features, right?
Find out more about the safety of Dermal Fillers here.
What are dermal fillers used for?
Most areas of the lower facial area can be treated with Dermal Fillers, but whether the treatment is appropriate depends on the issue at hand and your desired result. Below we list the most commonly treated areas and the results you can expect.
Lip Enhancement
Without a doubt the most popular filler procedure, Lip Fillers became HUGE after Kylie Jenner revealed the procedure was part of her beauty routine.



Lip fillers can enhance the size of your lips without compromising the way they feel to you or others, but a good practitioner will know that a natural look requires for them to be injected within the middle grooves of the lips instead of lining them.
Tear Trough
The area below your eyes can easily become hollow – be it because of genetics, ageing, weight loss or an unhealthy lifestyle – and when that happens you can gain a tired and sometimes even ill-seeming appearance.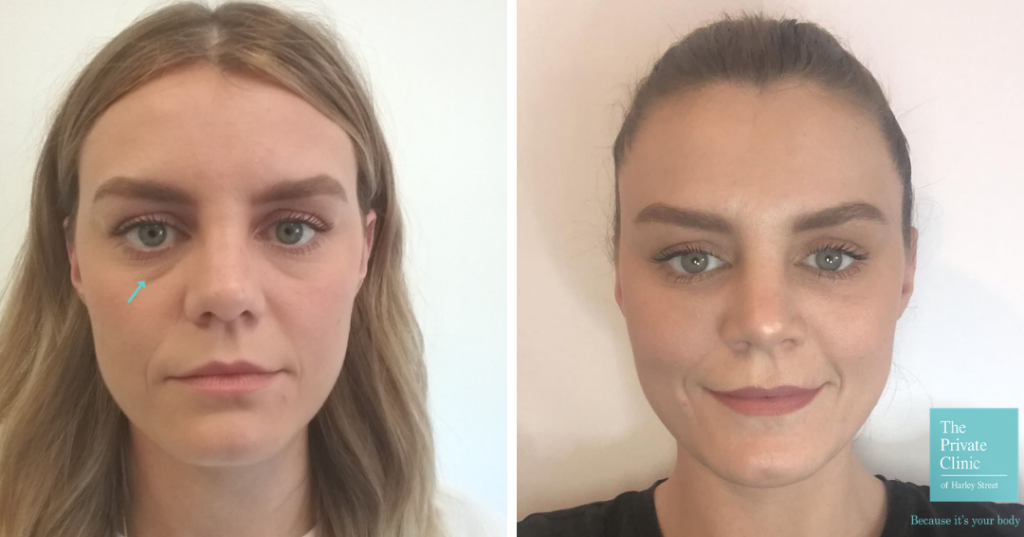 It's not a great look but a specialised nurse or doctor can address the issue by expertly injecting the gel fillers consist of into the Tear Trough, so that it can restore volume to the area and balance out your facial features. Please note that only a few practitioners are actually trained and specialised in treating the area below the eye.
Less based on current fashion trends, this treatment can help both genders with a far too common problem.
Nose Reshaping
Turns out that you don't need to have a Rhinoplasty (nose surgery) to change the way your nose looks. Well, that is if size isn't your main concerns.
Certain issues can be addressed with a non surgical nose job by strategically using dermal filler to add volume to precise areas so as to even out the shape of the nose. Solid knowledge of anatomy and an eye for proportions are key here, but the advantage is that you won't have to go under the knife.


8 Point Lift
Known for being the equivalent of a non-surgical facelift, this treatment focuses specific areas of the lower half of your face to add volume to them and restore a healthier and fuller appearance to it.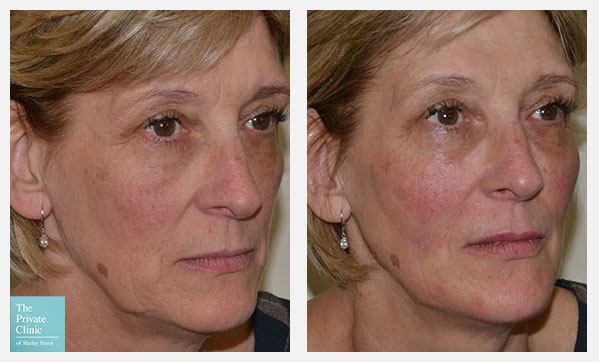 By targeting key areas, the 8 Point Lift can add definition to your face by elevating your cheeks, reducing the indent of your naso-labial crease and by distinguishing your jaw. It's an effective way for men and women to replace the subtle changes brought on by the years, although men can also use it as a way to gain sharper, or more robust features.
What else?
Dermal Fillers can also be used to add contour to the cheeks or reshape jawline by adding volume to the chin.
Leave this to the professionals
Notice our use of words like 'specialised', 'experienced', 'strategically' and  'expertly'. It doesn't take much to get some of these procedures wrong, so having them done by anyone who isn't medically trained can leave you with botched results.
Because the Dermal Fillers are so loosely regulated, it's easy to come across tempting discount offers, which more often than not, aren't performed by professionals. Here, it really is a case of 'you get what you pay for' and far too often have our doctors and nurses had to fix the work of those who aren't properly qualified.
So please, stay safe and opt for treatment from a registered professional – in the end it won't only save you money, but a lot of grief as well.
Dermal Fillers at The Private Clinic
As mentioned above, we at the Private Clinic only offer Dermal Filler procedures at the hands of our highly experienced and reputable Nurse Prescribers and Cosmetic Doctors.
Aesthetic Doctors
Aesthetic Nurses
Dermal Filler injections are available in London, Birmingham, Bristol, Leeds, Manchester, Northampton and Buckinghamshire clinics.
If you would like to arrange a consultation please get in touch via 0333 920 2471 or use our online contact form here.