Hair Transplants can have life-changing effects for those who are eligible candidates for the procedure, but unfortunately, not everyone who rings up asking for it is suitable.
Our goal here is to clarify who wouldn't benefit from booking a Hair Transplant consultation and why, but first, we're going to do a quick recap about what a Hair Transplant involves.
What is an FUE Hair Transplant?
We use the Follicular Unit Extraction (FUE) method for Hair Transplants to move healthy hair follicles from a donor area (typically the back of the head) onto a bald area.
In order to get the whole follicle along with the required glands, an advanced punch device is used, which minimises tissue trauma as well as the risk of any visible linear scarring.
The procedure is done under local anaesthetic so as to reduce downtime and leaves the patient with permanent, natural results.
Who is unsuitable for a Hair Transplant?
This might seem pretty obvious but patients with a full head of hair are not going to be suitable for Hair Transplants. Unless you're suffering from Male or Female Pattern Baldness (Androgenic Alopecia) and are bald, or balding, with a visible scalp, then your time will be wasted on a Hair Transplant consultation.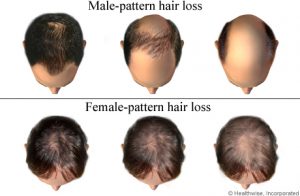 On the flipside, if you have poor donor areas then there's also not much we can do. This is something a specialist will be able to advise you on because even though hair from the back of the head is usually used, our expertise enables us to use body hair when applicable.

Issues can also arise if you're losing hair at a sporadic rate since people with unstable hair loss will have to go through a period of stabilisation. With medication, it normally takes between six to nine months for your hair to reach a stage where none of it is lost or gained and an apparent pattern is once again discernible.

Another thing to keep in mind when considering a Hair Transplant is that you have to manage your expectations. Sometimes it so happens that either because of the reasons mentioned above or because someone's expectations can't be achieved, they will not be eligible for the procedure. You won't be able to lower your hairline, nor should you expect to have a full head hair if your donor area is limited.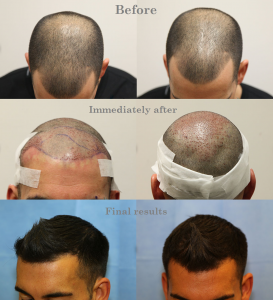 Finally, let's reiterate, only patients who have experienced hair loss and/or degrees of balding are suitable for Hair Transplants.
Don't despair quite yet – if you fit into any of the above categories but are still worried about hair loss, you have more options.
I am unsuitable for a transplant… what happens now?
Just because you can't have a Hair Transplant doesn't mean that you're left without options. If you're in the initial stages of hair loss and your scalp isn't exposed yet, then you can visit one of our highly reputable Trichologists. They specialise in scalp and hair health and should be your first point of contact for any kind of hair-related concerns.
If you're in the first or second stage of the Norwood Hair Loss Scale, a Trichologist will go through a thorough analysis of your lifestyle, diet and medical history to pinpoint the cause of your hair loss and will then be able to suggest an appropriate form of treatment.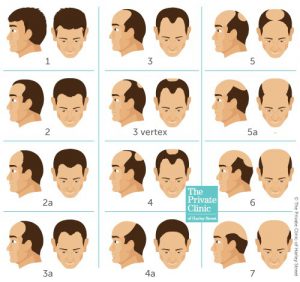 The same goes for those who have forms of Alopecia other than the Androgenic kind. A Trichologist will be able to establish the kind of Alopecia you do have and will know what products, medication or alternative treatments will be best suited for your scalp and hair.
Why choose The Private Clinic for your FUE Hair Transplant?
We have highly experienced Hair Transplant Surgeons who have decades of experience and who have carried out thousands of hair transplants.
The Private Clinic prides itself on ensuring you have the best quality and most comprehensive care.
We offer a 24-hour patient helpline to ensure you are always in the best of hands.
You are entitled to as many post-operative care and appointments with your Hair Transplant surgeon and the nursing team as required.
We provide comprehensive patient information, every step of the way.
We have outstanding hospital facilities that are within our clinics for your convenience.
Our excellent reputation for patient safety and satisfaction, honest advice and outstanding care means your journey with The Private Clinic will be an exciting experience to a new hairline.
Hair transplant consultations and procedures are available in London Harley Street, Birmingham, Manchester, Leeds and Northampton.
If you would like to discuss your hair transplant options please call 03339209135 to book a consultation with one of our surgeons or expert advisors.