Varicose veins are actually very common and can affect more than 1 in 3 adults.
As the weather starts to get warmer you naturally start to ditch the tights and jeans in favour of bare legs but what happens when you are faced with those blue lumpy veins that you forgot about at the end of summer last year!
With over 35 years' experience in offering the most advanced, minimally invasive treatments for all types of veins, we are one of the UK's most recognised, specialist varicose vein clinics and we have a team of the most experienced Consultant Vascular Surgeons ready to help boost your confidence ready for the summer!
We decided to put forward some of our most frequently asked varicose vein treatment questions to Consultant Vascular Surgeons , Mr Constantinos Kyriakides, Dr Dynesh Rittoo and Professor Rajiv Kumar Vohra who have given their answers below;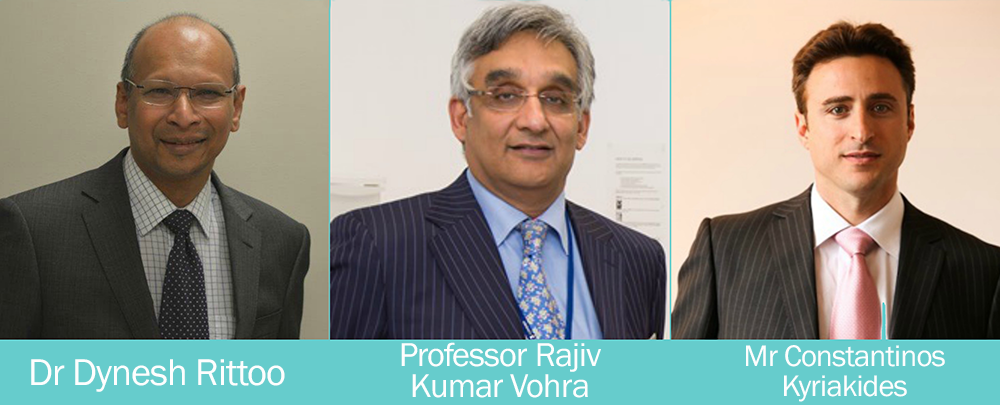 Do the veins that have been treated stay away for good?
Mr Kyriakides: This depends on the type of treatment that the patient is having. I believe the best results are seen after EVLA treatment where there is less than 10% of a chance of the veins coming back. The old stripping treatment method that is traditionally associated with varicose veins had a 60% chance of veins returning after around 10 years. So in comparison EVLA treatment is quite impressive!
Dr Rittoo: When the varicose veins are cut, tied or stripped the cut ends tend to regrow which is part of a normal healing process. When we do EVLA treatment there are no cut ends and the cells at the end of the veins are sterilised and therefore there is less risk of vein regrowth. As a result the recurrence rate from EVLA is very small.
Professor Vohra:  Varicose veins can recur but not necessarily in the same system we like to advise our patients about the anatomy and physiology of the venous system so they know what to look out for in the future.
How long can I expect vein free legs for?
Mr Kyriakides: It is unlikely for the same vein to appear again after treatment, especially when using the EVLA method as the laser is very comprehensive and sealing the vein. You may find that new veins appear and sometimes even normal looking veins you have had for years can develop into varicose veins so it is best to keep a close eye on them. I would say there is a 1% chance of new veins developing for each year after treatment.
Professor Vohra: Depending on what treatment you have the results will vary; your surgeon will be able to discuss the right treatment for you in order for you to achieve the best results.
When can I resume normal activities after EVLA treatment?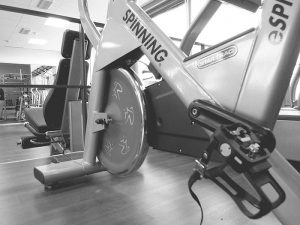 Mr Kyriakides: I don't like my patients to be lying around post-treatment. I recommend walking 4 miles a day after surgery and you should be up and about during the day too. In terms of getting back to exercise it is best to wait till you are 5 days post procedure to avoid any potential injury.
Dr Rittoo: I usually advise my patient that they can return to normal activities as soon as they leave the clinic. The only restrictions are that they should avoid contact sports for about 2 weeks and avoid going swimming.
Professor Vohra:  Most treatments are walk-in walk-out treatments meaning you will be able to resume normal activities straight away, with some limitations obviously. You will be on painkillers for the first 4-5 days so probably best not to do anything too strenuous during the first 5 days post procedure.
Can I drive myself home after treatment?

Mr Kyriakides: I wouldn't recommend driving yourself home after treatment. Your response time may be less due to the compression stocking and bandages and you may not be covered on your insurance if anything was to happen. You should be fine to drive the following day but maybe avoid long journeys and take regular breaks so you can move your legs around.
Dr Rittoo: After EVLA I do not recommend that you drive yourself home. EVLA is performed under local anaesthetic and following your treatment I usually put a firm bandage and a stocking on your leg. While this may not interfere with your ability to walk, it may interfere with you doing an emergency stop and therefore I do not recommend that you drive following your treatment. The day after your treatment you will remove the bandage but you will carry on wearing the stocking, if you feel comfortable and you know that you are in control of your car you may wish to drive but more importantly you should always check with your motor insurance to make sure that they are happy to cover you in these circumstances. These are my guidelines and I usually modify them to suit individual patient needs.
Professor Vohra: Agreed, you should not be driving for at least 24 hours after any type of leg vein treatment.
Will I have to take time off work after EVLA treatment?
Mr Kyriakides: Previously you may have been looking at 2 weeks off work but we only recommend 3-4 days of work after EVLA treatment. It varies between patients and some are back in work after 3 days whereas others prefer to take the full 4.
Dr Rittoo: Most patients do not need to take time off after EVLA treatment, some patients may experience some discomfort typically a few days after EVLA and they can usually take simple painkillers to control the discomfort.  Most patients can go back to work the day after the treatment.
Professor Vohra: Everybody is different, some patients may need a few days off whereas others I can treat on a Saturday and they will go back to work on Monday.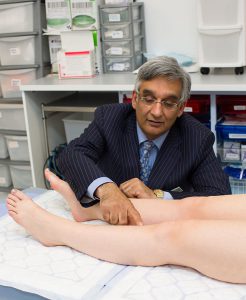 After treatment, will I be able to see a difference straight away?
Mr Kyriakides: You will be able to see a difference straight away after EVLA treatment, but you won't be able to go and show off to all your family and friends as you will leave the clinic wearing a compression stocking.
Dr Rittoo: When I perform EVLA I usually treat all visible varicose veins at the same sitting when you take off your stocking a week or two post treatment you will notice a big difference in the appearance of your treated leg. You may notice some bruising but the visible varicose veins will have disappeared. Usually you get the full benefit of your treatment in about 6 weeks.
Professor Vohra: I normally say to my patients to wait and see the real difference 3 months after the treatment.
How long do I need to wear my compression stockings for?
Mr Kyriakides: After EVLA treatment you will be required to wear a compression stocking for two weeks. This should not get in the way of your daily life too much and you will be able to remove it for showers etc.
Dr Rittoo: The use of compression hosiery is an integral part of endovenous treatment. In the first few days following treatment most patients will feel more comfortable wearing the stocking however, the stocking can sometimes fall down or dig behind the knee and some patients when they take the stocking off to have a shower they may feel it is more of a problem putting it back on again. It you are able to tolerate the stocking then you should try to wear it as directed, if the stocking is causing you problems then you may stop wearing it after 48hrs.
Professor Vohra: Compression hosiery is advisable for 2 week but I would say the first 3 days are the most important.
How long can it take after treatment to go on holiday abroad?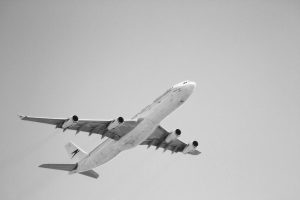 Mr Kyriakides: I tell my patients to avoid flying for ideally up to 4 weeks after treatment and I give the same advice for sun exposure too, try and avoid direct exposure to the sun for 4 weeks to avoid any excess bruising.
Professor Vohra: I would recommend no flying for a minimum of 2 weeks.
If you have any additional questions about Varicose Veins and the treatments we offer please don't hesitate to get in contact.
Varicose Veins before and after result photos
Consultant Vascular Surgeons at The Private Clinic
Here at The Private Clinic we offer competitively priced walk-in walk-out varicose vein procedures that are performed by some of the Country's top Consultant Vascular Surgeons. Our surgeons have also performed amongst the highest number of EVLA treatments in the UK, and have helped develop the procedure into the safe and highly recommended method it is today.
Consultations available in London Harley Street, Birmingham, Bristol, Leeds, Manchester, Bexhill Veins Clinic, Bournemouth Veins Clinic and Northampton
Why choose The Private Clinic for Varicose Vein Treatment?
The Private Clinic has been around since 1983. For over 35 years we have been providing quality care and treatments to thousands of patients a year. We specialise in advanced, minimally invasive treatments for many medical and cosmetic problems, particularly problem veins. Our leading team of Consultant Vascular Surgeons across the UK are here to help you treat your Varicose Veins safely and completely.
The least invasive method for varicose veins and thread veins removal treatment for your legs, body and face.
Our Consultant vascular surgeons are pioneers in EVLA(Endovenous Laser Ablation) and have treated thousands of patients.
No lengthy downtime or recovery required.
We offer 4 different treatments for Varicose Veins including EVLA, VenaSeal, Foam Sclerotherapy and Phlebectomy procedures.
The NICE (National Institute for Clinical Excellence) Gold Standard for treatment of Varicose Veins findings show that the success rate after five years for EVLA is 95.4%.
A consultation with one of our Consultant Vascular Surgeons costs £150, including a free ultrasound scan of your legs (usually priced between £350 and £450 at most clinics and private hospitals).
We focus on the underlying cause of your veins and you will only see a Consultant Vascular surgeon for varicose veins.
We have treated thousands of patients who have regained their confidence whilst avoiding health issues.
Treatment takes one hour, you can go home shortly after being treated.
Owing to our success, we have been featured on Channel 4's Embarrassing Bodies , TLC's My Naked Secret and featured in Harper's Bazaar's Cosmetic Tweakment Trends for 2019.
We have carried out over 7,000 procedures in treating Veins.
View our varicose vein before and after photos.
Read our extensive varicose vein FAQs.
Take a look at our varicose vein patient stories.
Find out more in our varicose vein blogs
Download our varicose vein treatment brochure
To find out more about our varicose vein treatments or to book a consultation you can call 0333 920 2471 or use our Varicose Vein online contact form.