Beards are back, and it looks like they are staying!
Beards go way back in history with early records indicating that back in the Egyptian times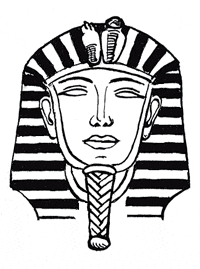 , if you were a high ranking Egyptian then beards were the best way to show this, with many often dying, or plaiting their beards with gold thread. In ancient India and Turkey a long beard was a sign of dignity and wisdom. As history went on after Alexander The Great ordered his soldiers to be clean shaven, the shaven style spread and actually went on to become law in some states!
Throughout history beards have been in and out of fashion and have often been used as a cultural status within society. From the clean shaven 50's to the free flowing locks of the 60s and 70s the style and fashion around facial hair has changed constantly. These days beards have had a sudden surge in popularity again and they don't seem to be disappearing any time soon.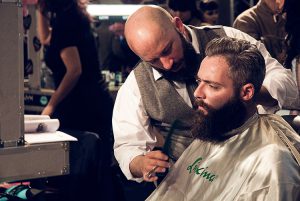 Growing facial hair for any male seemed like a rite of passage as a teenager and a sign that they were reaching adulthood. For many men it was during this time that they could experiment with different styles and decide how they wanted their facial hair to look – but for many – a choice of facial hair is not as open as it should be. Facial hair growth, or lack thereof, and patchiness may be a result of either scarring or genetics. A recent study found that as many as 45% of men have been unhappy with the patchiness throughout their beard and sideburns.
But what can be done?
The Follicular Unit Extraction (FUE) procedure, as used in hair transplants, is also utilised in Beard, Moustache, Goatee and Sideburn Hair Transplants. The procedure works in the same way as a hair transplant. Suitable hairs are carefully selected from the back or sides of the scalp and are then transplanted onto the face.
In the UK alone 4,500 men underwent FUE Beard Transplants to increase density and fullness to their beards.
Dr Raghu Reddy, Hair Transplant Surgeon at The Private Clinic, has said: "Facial hair transplants are continuing to grow in popularity, particularly as we see beards coming back into fashion."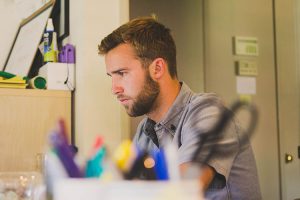 A quick google trend search on beard styles and beard transplants shows a developing story. The search term "beard styles" is steadily increasing hinting that the fashion trend of sporting a full face of hair is not fading.
Far from the cultural status of wisdom and power, these days a beard is common place among a wide range of men from young to old and is just as suitable in a busy office as it is out in the fields farming. These days there is no direct correlation between social class or status – so why are they so popular?
"To me the beard is extremely masculine," said Martial Vivot, a hair stylist in New York.
"Most men have short hair and a beard opens up a new spectrum of self-expression."
The main reason that men decide to grow a beard, or opt for a beard transplant is often purely aesthetic with many men wanting to copy looks favoured by admired stars such as Drake and David Beckham who is often spotted sporting various different styles of facial hair.
The procedure itself, although a long one taking between 3 and 9 hours, it is a walk-in walk-out procedure meaning only local anaesthetic is used, and once you are done you are free to go with little downtime.
You will notice a difference immediately after the procedure, however full results are typically expected within several months.
The Private Clinic
FUE Beard Transplant treatment procedure is available at our clinics in London Harley Street, Birmingham, Leeds and Manchester while we offer hair transplant consultations across the UK.