The Private Clinic is holding an exclusive Ultherapy virtual event on the 21st and 25th May 2021. 
Learn all there is to know about this leading skin tightening and lifting treatment in a virtual chat with our Ultherapy experts.
Discover why a host of celebrities, including the UK's Tess Daly, have used it as their secret solution to maintain a beautifully youthful face. Discover the key benefits of the treatment while viewing real patient results with our award-winning clinical team.
Why Ultherapy?
Ultherapy tightens and lifts the skin across the face, neck, chin and eyebrows. It does this without the need for any surgery or downtime using its unique micro-focused ultrasound technology, which stimulates collagen renewal deep within the skin. Collagen and elastin are two vital proteins that keep skin firm and supported. But these substances decline as we age, leading to the formation of wrinkles and saggy skin. Ultherapy halts this process by reinvigorating collagen and elastin production, leaving skin luminous, youthful and refreshed.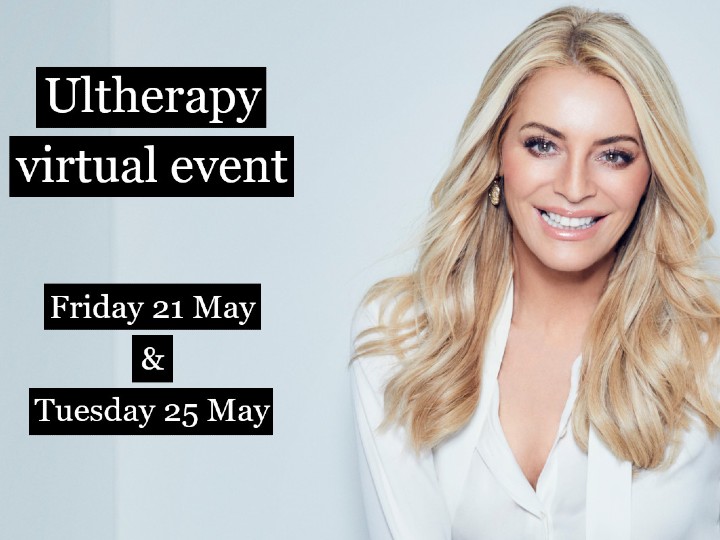 Ultherapy's Best Benefits
As one of the world's leading skin lifting and tightening treatments, it is renowned for its natural anti-ageing results. Perhaps this is why celebrities from Jennifer Aniston to Kim Kardashian are fans. Ultherapy can:
Tighten and firm the skin's texture

Regenerate existing collagen and elastin stores

Boost the production of fresh collagen and elastin stores

Lift sagging and drooping skin

Firm up jowls 

Lift and tighten the brow

Achieve a complete non-surgical facelift

Minimise lines and wrinkles

Create a fresh and natural appearance

No need for surgery or a general anaesthetic

No downtime, recovery, injections or skin scarring

What to expect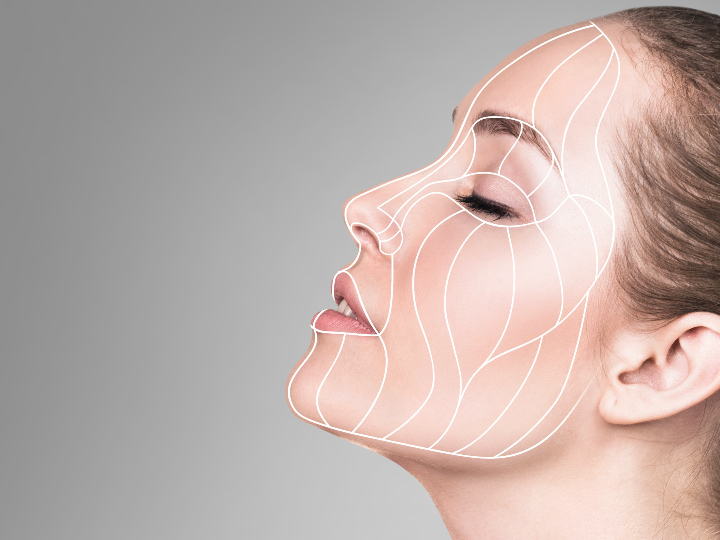 The Ultherapy event provides you with a first-hand opportunity to explore Ultherapy's skin tightening and lifting effects. Discover the key facts about this popular anti-ageing treatment while having the chance to direct questions to our expertly qualified practitioners. We will discuss:
What is the Ultherapy treatment?

The science behind Ultherapy

How it works

Its safety and effectiveness

Whether you are a suitable candidate

Ultherapy's results

Our Expert Ultherapy Practitioners
At The Private Clinic, our Ultherapy treatments are headed up by the UK's most widely respected Ultherapy practitioner Dr Tracy Mountford. Her clinics have been named by Merz Aesthetics as UK Ultherapy Centres of Excellence. Learn from our award-winning expert team by joining this exclusive event.
Exclusive offers for Event Attendees

Benefit from a range of special offers, together with complimentary consultations when you take part in either of our exclusive Ultherapy webinars. Simply choose your preferred date and fill out your personal details to register:
Event Details
Friday 21st May, 12 noon – REGISTER HERE
Tuesday 25th May, 6.30pm – REGISTER HERE
Choose to attend either event on the 21st May at 12pm or the 25th May at 6.30pm by clicking on the buttons above. There is no charge to register your interest. 
Or to book an appointment with us, or to find out more about any of our treatments, call our team on 0333 920 2471
Alternatively, complete our online enquiry form here.