Although it is only thought that 1-2% of the UK population have prominent ears, the way in which it can negatively impact people's lives can cause it to be a serious issue.
Prominent ears can cause those affected to have low self-confidence and just generally feel unhappy about their appearance. At The Private Clinic we are excited to launch a new treatment that offers an alternative way to correct prominent ears without the need for general anaesthetic and downtime.
Earfold ® (New Ear Correction Surgery)

EarFold® is the name of a small implant that has been designed to reshape prominent ears quickly. The implant itself is curved so once it has been inserted into the ear it will spring into shape holding your ear in its new position. The procedure is carried out under local anaesthetic and unlike an Otoplasty/Pinnaplasty you will have a chance to choose how your ears will look before the surgery takes place.
How an EarFold® compares to an Otoplasty Procedure.
| | | |
| --- | --- | --- |
| | EarFold® | Otoplasty |
| Choose the position of your ears before procedure | Yes | No |
| Recovery Time | Up to 7 days (bruising & swelling) | Up to 6 weeks |
| Procedure time | 20 Minutes | 1-2 Hours |
| Aftercare | Adhesive Dressing | Protective Dressing/Head Bandage |
An Earfold® implant is made from a highly elastic material called nitinol which is commonly used within medicine. The implant is then coated with 24-carat gold which helps to reduce visibility under your skin.
An EarFold® implant will be suitable for anyone with poor development of the antihelical fold which is actually the cause of the majority of prominent ears. If your ear prominence is down to having a deep conchal bowl however, EarFold may not be suitable for you but a consultation with one of our specialist surgeons will be able to assess your suitability.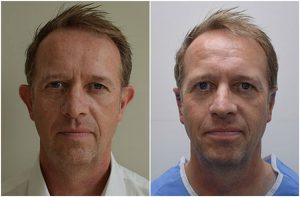 Otoplasty
Otoplasty or Pinnaplasty as it is also known, is a cosmetic surgery procedure to resize, reshape or reposition prominent ears.
An otoplasty can be carried out under local or general anaesthetic depending on your individual case. During the procedure your surgeon will make an incision along the crease-line located behind your ear. They will remove excess cartilage that is causing your ears to protrude before then pinning it back along the fold setting it into its new position closer to your head.
You will need to take some time off work after an Otoplasty to ensure your safety and recovery. You will also be required to wear bandaging 5-7 days to help support the wound and it can take up to 6 weeks for full recovery.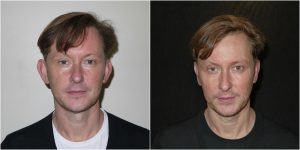 The Private Clinic
We are the UK's leading cosmetic group and have some of the most experienced surgeons in the country working with us offering The EarFold® Procedure.
EarFold Surgeons at The Private Clinic
We are also proud to have some of the most experienced Cosmetic Plastic Surgeons as part of our ear reshaping team  offering Otoplasty procedures;
Consultations for ear reshaping surgery are available in London Harley Street, Birmingham, Leeds, Manchester and Northampton.
To find out more about ear reshaping surgery or book to book a consultation please call 03339209135 or use our ear correction online contact form