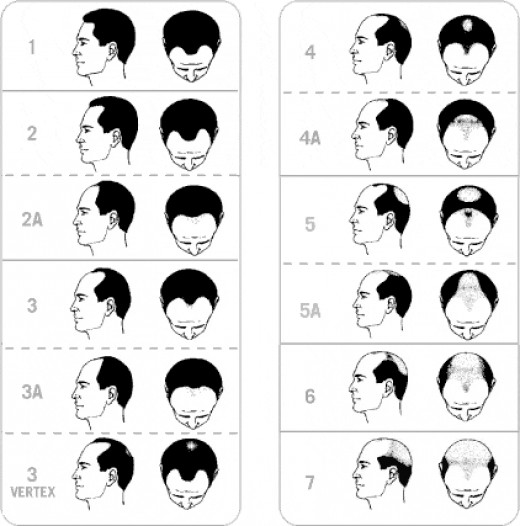 Male Pattern Baldness in Focus: How DHT Affects Hair Loss
HAIR LOSS
Home » Male Pattern Baldness in Focus: How DHT Affects Hair Loss
Hair loss affects men and women in different ways and can have a dramatic impact on our lives. Hair loss will affect most men at some point in their lives and it affects many women too to some degree. DHT, or Dihydrotestosterone in full, is a steroid and hormone that plays an influential role in hair loss. Find out more about DHT and how you can mitigate its effects in our blog post below.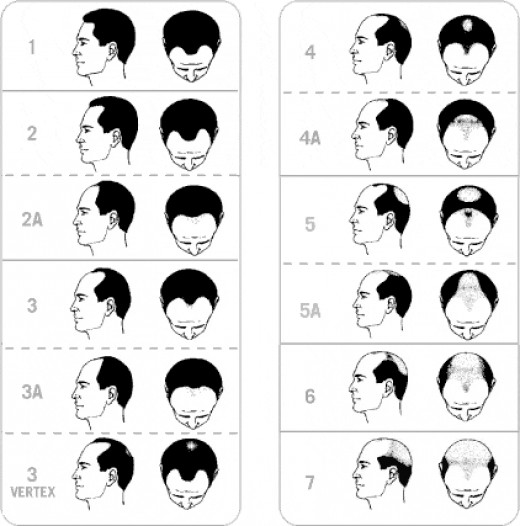 What is DHT?
DHT, as it commonly abbreviated, is a sex steroid and an androgen (associated with masculine characteristics) hormone. The enzyme (a substance produced by the body to help bring about a biochemical reaction) called 5α-reductase synthesises DHT from testosterone in areas like the prostate and hair follicles, as well as the testes and adrenal glands. Essentially DHT is made from testosterone and helps the body grow and regulate itself.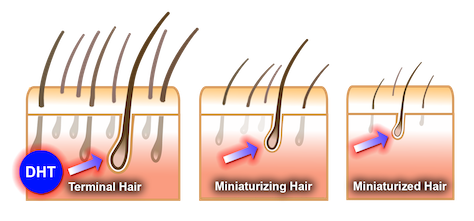 What does DHT do?
DHT is involved in maintaining and developing sexual characteristics as well as metabolic activities such as the production of blood cells. So for men, DHT is an essential part of puberty that can quickly sour in the minds of many when experiencing thinning or balding on the scalp.
DHT inhibits and reduces the proper growth of hair in the follicles in a process called 'miniaturisation'. 'Miniaturisation' affects genetically-susceptible hair follicles resulting in lighter, finer hairs. DHT attaches itself to receptor cells of the part of these follicles called dermal papillas (the root), preventing the necessary nourishment for the hair getting through for proper growth.
DHT causes the hair follicles to shrink. The growing 'anagen' stage of the hair is shortened and the resting 'telogen' stage is extended. Eventually these hairs stop growing.
Male pattern baldness, or androgenic alopecia, typically affects the front and top of the scalp first where the most genetically-susceptible hair follicles reside. DHT is the primary contributing factor in male pattern baldness.
Female hair loss can be very complicated and DHT could be just one of the possible causes. In women, DHT is influenced by a decrease in oestrogen and hair loss tends to result in thinning, rather than complete balding.
What can I do to prevent DHT?
You can inhibit the production of DHT. 5α-reductase inhibitors are frequently used to treat male pattern baldness and can help some types of female hair loss. Finasteride – one of only two approved hair loss medications – is a 5α-reductase inhibitor. It is only effective whilst you are taking it but it is easy to take and it is popular.
Hair Loss at The Private Clinic
At The Private Clinic, we offer complete hair loss and hair thinning solutions.
We offer the two approved hair loss medications – Finasteride and Minoxidil. In addition, we offer FUE hair transplants , which utilise the latest technology to afford our patients permanent, successful results from our very experienced Hair transplant specialist surgeons at our London, Birmingham, Manchester, Northampton and Leeds clinics.
An FUE (Follicular Unit Extraction) hair transplant is a procedure performed under local anaesthetic where healthy follicles of hair are removed from the donor area (usually the back of your head) and re-planted into the balding or thinning areas of your scalp (hairline, crown etc).



See more FUE Hair Transplant Before and After photos here.
Expert Hair Transplant Surgeons at The Private Clinic
Our world-class hair restoration surgeons are highly specialised in FUE hair transplants and have years of experience achieving outstanding results:
Why choose The Private Clinic for a FUE Hair Transplant?
You will be treated by highly experienced Doctors. Our Hair Transplant surgeons are specialised in FUE (Follicular Unit Extraction) and treat hundreds of patients every year.
FUE is a minimally invasive treatment (meaning there is no cutting of a strip), and carried out under local anaesthetic – many patients either watch TV or even fall asleep during the procedure.
Unlike the Strip (FUT) procedure, you won't require any stitches after your treatment. This means that the recovery time is also reduced when compared to Strip surgery. Find out more about hair transplant recovery here.
We use the finest instruments, resulting in as minimal trauma to your scalp as possible.
Thanks to our advanced skills and techniques, our team ensure that the donor area looks intact after the hair transplant procedure and you can keep your hair really short if you prefer without any obvious scarring.
Following treatment, there will be no linear scarring across the back of your head as seen with the strip method (FUT) – you'll be free to wear your hair long or short.
We work by hair, not per graft – this ensures that only the strongest, healthiest follicles are selected for your transplant procedure.
Your results will look natural, with denser packing – the hair is implanted in the direction that matches your hair growth, and because we select healthy follicles, the treated area will look densely filled.
Our surgeons also offer the Unshaven Hair Transplant (U-FUE) to those who prefer not to shave beforehand. At your consultation, we will be able to advise you on whether an unshaven procedure is suitable for you.
cars resulting from injuries or previous surgeries can also be corrected with FUE Hair Transplant for Scar Revision surgery.
We offer FUE Hair Transplants at our London Harley Street, Birmingham, Manchester and Leeds clinics with consultations also available at our Northampton clinic.
View our before and after results gallery
Find out more information in our blogs
Read our extensive FAQs
Hear from previous Hair Transplant patients in our patient stories and videos
To find a solution to your Hair Loss problems, The Private Clinic also offers expert Consultant Trichologists lead hair consultations and treatments.
If you would like to discuss hair loss treatment options please call 03339 209135 to book a consultation with one of our surgeons, trichologists or advisors or use our hair transplant online contact form.