Cosmetic Procedures for the Nipples
NIPPLE AREOLA CORRECTION
Home » Cosmetic Procedures for the Nipples
When you think of underdoing cosmetic surgery many assume the major procedures the breast surgery, facelifts or tummy tucks for example but many don't consider the small procedures carried out in some of the smaller areas of the body.
Nipple surgery is actually very common. Usually surgery for these areas will reduce the appearance of congenital features that have been present since birth but in some cases, changes to the nipple can come as a consequence of medical, hormonal, pregnancy and developmental factors.
Those that are dissatisfied with the appearance of their nipples may not realise the types of cosmetic procedures available to them;
Nipple Reduction
Nipple reduction surgery is a quick and straightforward procedure that involves removing a section of the nipple tissue to reduce its size. The procedure is commonly performed under local anaesthetic and usually takes around 20 minutes per nipple. Scarring is minimal and is well hidden on the underside of the nipple where it meets the areola.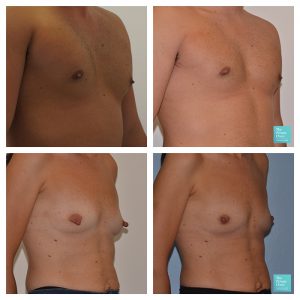 Flat & Inverted Nipple Correction
Inverted Nipple Correction helps to revert nipples that are withdrawn below the surface of the skin or are appearing as flat nipples. There are different grades of flat and inverted nipples and in some cases they can be corrected without surgery using a niplette device. For those that are unable to be corrected in this way then a surgical procedure can be performed to release the fibres and milk ducts that are causing the nipple to retract. The procedure is performed under local anaesthetic and biodegradable sutures and all incisions are made at the base of the nipple where it will be virtually unnoticeable.
When you start researching plastic surgery it is important to always choose a fully qualified plastic surgeon who is experienced in nipple and areola correction surgery. It is important that you have a thorough consultation where all the surgical procedures are explained and you understand the pros and cons of each of them.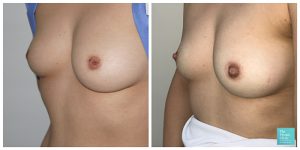 Why choose The Private Clinic?
You will only be treated by industry-leading, highly experienced Cosmetic surgeons;
At The Private Clinic, we afford all our patients the right care well before, during and long after every procedure. You will have a Patient Coordinator, who you can call as much as you need, throughout your Private Clinic journey. Our nurses are all very experienced knowledgeable in cosmetic procedures. We offer ethical and professional aftercare for every patient and are contactable 24/7, 365 days a year for all patients. We believe we are competitively priced for the expertise and professionalism we provide every patient
To find out more about our nipple procedures call 0333 920 2471 or use our online nipple surgery contact form.