Best Rhinoplasty and Nose surgeons in the UK
RHINOPLASTY NOSE JOB
Home » Best Rhinoplasty and Nose surgeons in the UK
Looking for the best possible rhinoplasty surgeon for your procedure? We understand just how important this decision is. You want to feel certain you'll be offered the best possible changes for your nose, that are aesthetically pleasing, whilst being natural-looking and complementary to your face. You will also need the confidence that your surgeon will meet the highest safety standards and provide highly supportive care and aftercare.
While there is no set list of the best rhinoplasty surgeons, there are several important criteria which can help you find the best surgeons for you.
What to look for in a Rhinoplasty Surgeon
In order to achieve optimum results and have a comfortable experience throughout your rhinoplasty journey, you must undertake significant research into surgeons/clinics to ensure this is met.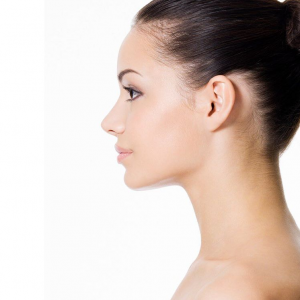 It may seem like an overwhelming task, but we have helped you on your with some tips on how to find the best rhinoplasty surgeon.
Choose a surgeon highly experienced in rhinoplasty who may have special interest or specialism in rhinoplasty procedures or facial surgery. Learn this through the clinic website or by contacting the surgeon/clinic.
Ensure the surgeon has an excellent record by looking at their ratings/testimonials and before and after photos. Ratings and testimonials can be found on the clinics website and sources such as Trustpilot and Google Reviews.
Ensure the surgeon or clinic is committed to high quality care and aftercare. Look at the clinics website and patient reviews to gauge their attention to this.
Ensure you have established a good rapport with the surgeon in your consultation, and are confident in their ability.
Check that the surgeon is able to correct a range of nasal features, including the tip, nostrils, bridge, nose size or entire nasal profile. And check that septoplasty is available for correcting a deviated septum. Some patients may not be aware they have a deviated septum and would benefit from Septo-rhinoplasty (a combined rhinoplasty and septoplasty procedure).
Verify that the surgeon or clinic focuses on achieving natural-looking results with subtle changes that suit your profile, and allow you to still look like you.
Top Rhinoplasty Surgeons London
If you're near London you may be searching for the best nose surgeon in Harley Street, or wider London area. Home to several private specialists, London, and Harley Street in particular, certainly offers a lot of choice which can be quite overwhelming. With prices being competitive, we advise you not to factor price too much into your decision, but to bear in mind the factors we have listed above.
If you are interested in The Private Clinic for rhinoplasty, our Harley Street location proudly offers top rhinoplasty surgeons, with years of rhinoplasty experience and outstanding track records.
Rhinoplasty surgeons practising at our London clinic include Mr Dario Rochira, a highly respected UK cosmetic surgeon with an outstanding record of patient satisfaction and outstandingly natural surgical results. Mr Rochira is also a member of British Association of Plastic Reconstructive and Aesthetic Surgeons (BAPRAS) and the Rhinoplasty Society of Europe.
Mr Rochira has pioneered the launch of the Preservation Rhinoplasty at our London Harley Street nose surgery clinic. The revolutionary technique has significantly reduced the downtime associated with rhinoplasty surgery allowing patients to return to their everyday activities a lot sooner. Find out more about the Preservation Rhinoplasty here.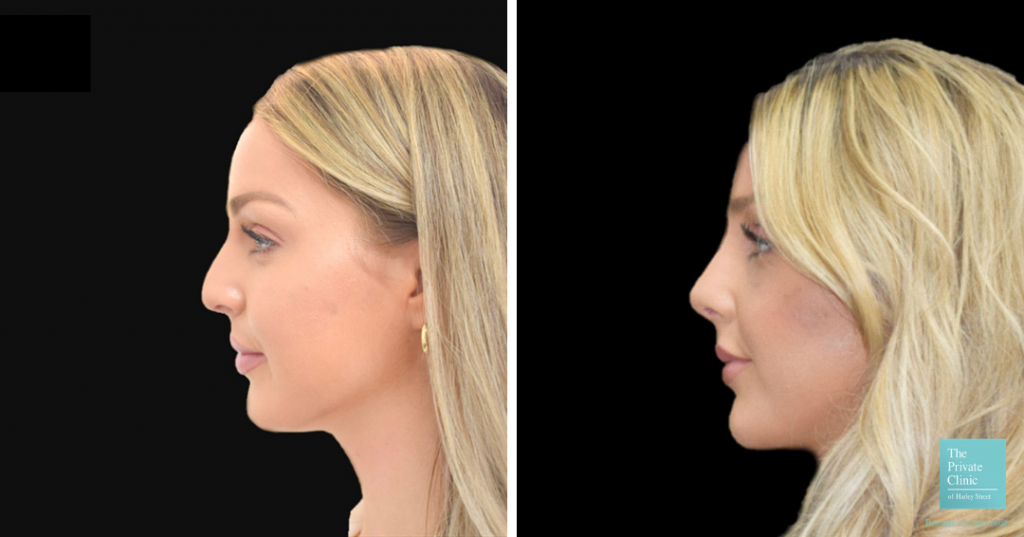 Mr Navid Jallali also consults from our London Harley Street clinic. Mr Jallali is a world-renowned Rhinoplasty surgeon who has years of experience in all types of rhinoplasty techniques. Specialising in the microsurgery has enabled him to carry out complex forms of reconstruction and facial surgery with the best results.
Best Rhinoplasty Surgeon Manchester
If you are based in or around Manchester, and interested in The Private Clinic, we are proud to offer top consultant plastic and cosmetic surgeon, Mr Adel Fattah, for rhinoplasty, at our Manchester clinic. Mr Fattah has membership to several noteworthy organisations including British Association of Plastic, Reconstructive & Aesthetic Surgery (BAPRAS) and has a special interest in facial surgery. Mr Fattah prides himself on considering each part of the nose and always listens to his patients for the key things that they most want to change which helps to guide him which technique and method he uses.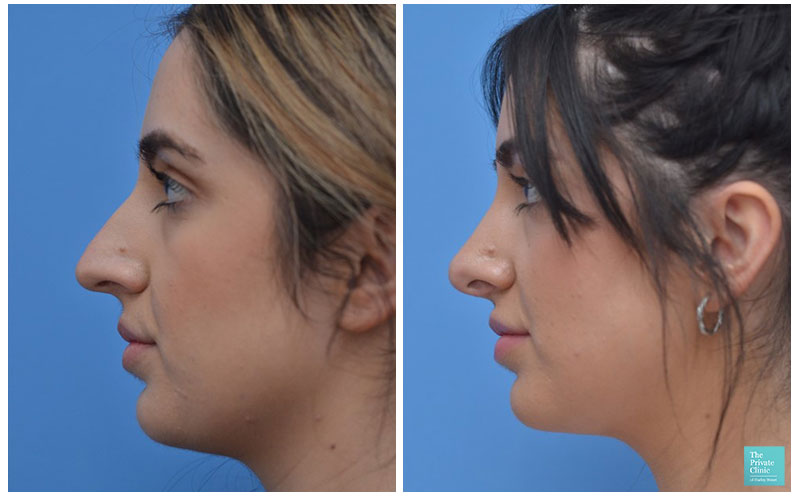 Top Nose Surgeon Birmingham
For patients in and around Birmingham, our Birmingham Clinic offers Consultant Plastic, Reconstructive and Cosmetic Surgeon Mr Kenneth Kok for Rhinoplasty. Mr Kenneth Kok is a member of BAPRAS and BAAPS as well as many other reputable organisations, and has specialist interest in cosmetic surgery. Mr Mrinal Supriya is also available with our Birmingham Clinic, an immensely qualified Consultant Surgeon with special interest and extensive experience in rhinoplasty.
Best Rhinoplasty Surgeon Northampton
If you are near the Northampton area and considering The Private Clinic for rhinoplasty, Mr Mrinal Supriya, of whom we referred to above, is also available at The Private Clinic in Northampton.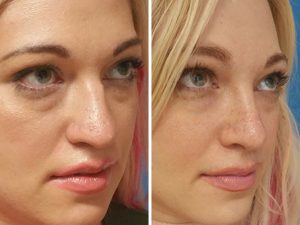 Best Revision Rhinoplasty Surgeon UK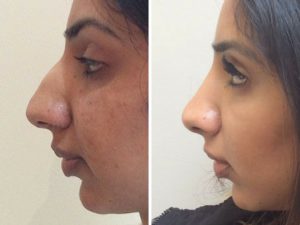 If you're seeking a different surgeon for your revision rhinoplasty, perhaps with more experience than your original surgeon, this is again, is a very difficult decision, on which we have some tips to help you out.
First and foremost, ensure the surgeon is experienced in revision rhinoplasties. Find out what percentage of rhinoplasty procedures the surgeon undertakes are revision surgeries. Establish whether the surgeon appears confident to perform the revision, from your consultation. Furthermore, consultant plastic surgeons with specialism in reconstructive surgery, or facial surgery, or rhinoplasty will also have the added skill and experience.
Best Rhinoplasty Surgeon UK reviews
As we referred to, reading reviews is a hugely important part of your rhinoplasty research, and you can find useful reviews of cosmetic groups on Trustpilot, Google Reviews and possibly the clinic or surgeon's website.
At The Private Clinic, we are proud to have a 5 Star Rating on Trustpilot, including some fantastic feedback from our rhinoplasty patients. See some of the great reviews we have received from our nose surgery patients, below:
"My experience with TPC has been amazing from the first consultation (in Birmingham) till the surgery (which was carried out in London) and even after the surgery. The support and care given by Steve (Patient Coordinator) and my Surgeon Dr Mrinal Supriya has been amazing and comforting. The nurses at the time of the surgery were also great and caring. I felt really comfortable throughout the whole procedure. I am currently 3 weeks post-op (open rhinoplasty and septoplasty) and I'm very pleased with the results so far. The care given by TPC was beyond amazing."
"My current surgeon Mr D Fallahdar is in my humble opinion one of the best rhinoplasty surgeons around, he has been honest and realistic in his approach, leaving nothing to chance and is an outstanding surgeon without question. "
Rhinoplasty at The Private Clinic
At The Private Clinic, part of our mission is to always aim for natural-looking results and enhance the natural beauty of patients. Following our mission, our rhinoplasty surgeons will always advise beautiful, natural-looking changes, complementary to your profile.
We are committed to outstanding patient care and aftercare. We will be there every step of the way, and provide you with comprehensive care and information including a detailed patient guide, 24-hour phone line you can call and unlimited free follow up sessions for a year post procedure.
We are also one of the few clinics in the UK who offer the advanced Preservation Rhinoplasty technique, a procedure performed from the inside the nose ideal for patients who are looking to modify the bridge of the nose.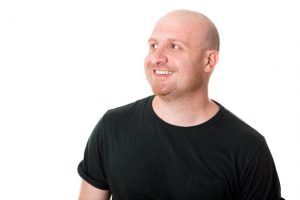 Offering medical expertise, The Private Clinic only offers experts who are amongst the best in their respective field. All of our surgeons are highly skilled rhinoplasty surgeons, with extensive experience and fantastic reputations in the industry.
93% of patients would recommend us to friends and family
Our rhinoplasty surgeons at The Private Clinic are:
We are the UK's leading non-invasive cosmetic group and have some of the most experienced facial plastic surgeons in the country working with us. For over 35 years we have successfully treated thousands of patients.
By coming to us for your nose job procedure, we will look after you to make your journey an exciting one.
Committed patient care before, during and long after every procedure.
Dedicated Patient Coordinator, who you can call as much as you need, throughout your Private Clinic journey.
We have industry-leading, highly experienced surgeons.
Our aftercare promise – you can call, email and visit us to discuss how we tailor-make each procedure and offer ethical and professional aftercare for every patient.
We are contactable 24/7, 365 days a year
We are competitively priced for the expertise and professionalism we provide every patient.
If you would like to book a rhinoplasty consultation with one of our surgeons please get in touch on 0333 920 2471 or use our rhinoplasty online consultation form.
We also offer free rhinoplasty consultations with patient advisors who can provide information and answer some questions before you meet a surgeon.