10 Questions to help you find the best Rhinoplasty surgeon in the UK for you
RHINOPLASTY NOSE JOB
Home » 10 Questions to help you find the best Rhinoplasty surgeon in the UK for you
You want to feel confident you will be advised the best possible changes to your nasal profile, which are natural-looking and allow you to still look like you. You also want to have a comfortable experience with excellent care and aftercare at each stage of your journey. To ensure this, your choice of surgeon is of paramount importance.
But how do you make this overwhelming decision? We have put together 10 important questions to help find the best rhinoplasty surgeon for you.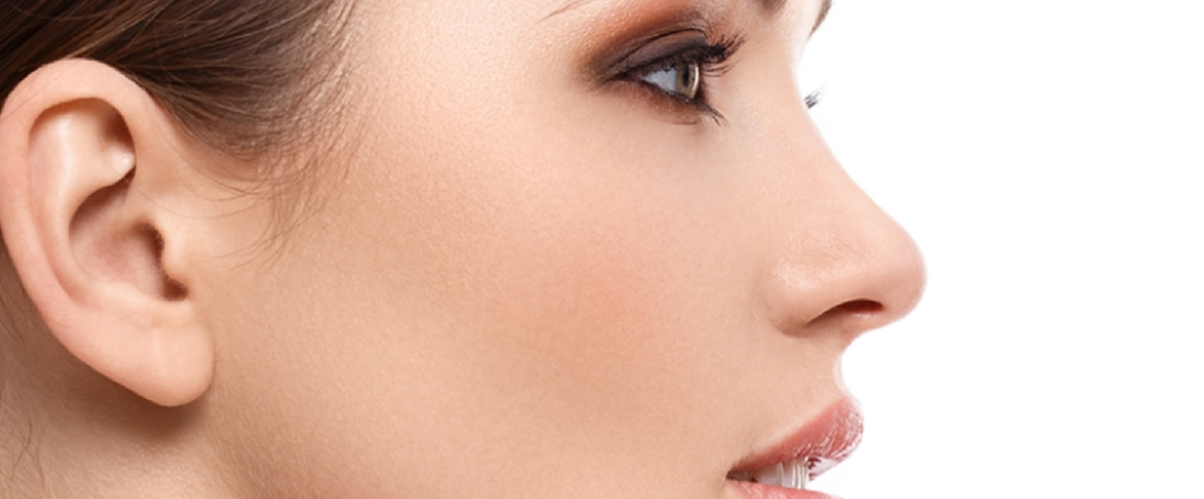 What are the surgeons' credentials and experience?
As a minimum, your surgeon must be registered with the GMC, and fully insured to perform the procedure within the UK.
It is important to check your surgeon has extensive experience in the procedure. Find out how many years the surgeon has been performing rhinoplasty and how often they perform the surgery. Another useful indicator of the reputation of a rhinoplasty surgeon is their membership of distinguished organisations, such as BAAPS and BAPRAS.
What is the surgeon or clinic's rhinoplasty approach?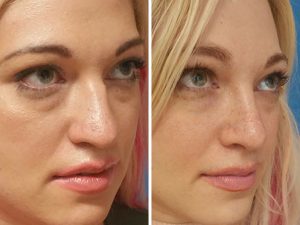 Find out the kind of approach your surgeon or clinic takes to rhinoplasty. Does the clinic aim for subtle changes achieving natural-looking results? Is a tailored approach taken with each patient?
You may gauge this through reading the clinics website, reading patient reviews, and at your surgeon consultation.
How specialised is the surgeon?
Find out if the surgeon is specialised in rhinoplasty or facial surgery, or has a specialist interest in these areas. Look for surgeons with specific certifications in such areas of practise.
Are you pleased with before and after photos?
An invaluable way of determining the skill and ability of a rhinoplasty surgeon is to look through their surgical portfolio of patient results. Are results natural-looking and aesthetically pleasing? Although every patient's nose is unique with different requirements, it can additionally be useful to see what has been achieved by patients with similar concerns to yourself.
Before and after photos may be accessed via the clinics website or may be available on RealSelf. Results from previous patients should also be revealed in your surgeon consultation.
Is a minimum of one face-to-face consultation with a surgeon required?
All reputable surgeons and clinics should insist on a minimum of one face-to-face consultation pre-procedure.
Ensure that at least one of your consultations is with the rhinoplasty surgeon who will be conducting your operation, and that you do not only meet a patient advisor or practitioner. A surgeon will be able to perform a medical assessment, and provide a medical opinion of the best recommendations for you.
What are the rhinoplasty options?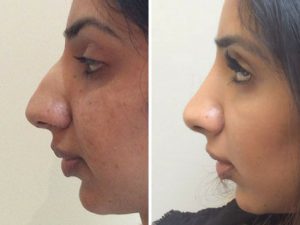 Check the spectrum of nasal issues and deformities that the clinic is able to address. For example, does the clinic offer septoplasty (deviated septum correction)? After nasal assessment, in some cases, surgeons may advise septorhinoplasty. Performed to enhance nasal breathing, this is a combined procedure of both rhinoplasty and septoplasty.
Are patient reviews and testimonials of a high standard?
Reading first-hand accounts of patients who have experienced rhinoplasty with that surgeon or clinic really is invaluable. This can give you a more realistic indication of the surgical outcome, bedside manner and patient care that you could expect.
What is the aftercare available?
Find out how many follow up sessions are offered post procedure and if there is an emergency line you can contact. At The Private Clinic, for example, we provide as many free follow up sessions you desire after your procedure. Although, as a standard, we ask to see patients for their cast removal between 7-10 days post-op, and advise patients to see us for a follow up every couple of months in the first year.
Reading patient reviews can also be a good indicator of the clinic's quality of patient care and aftercare.
Is the clinic CQC registered?
Verify that the clinic is registered with the CQC – the Care Quality Commission. The public body regulates both social care and health service in England.
Are you pleased with the consultation?
Your final choice of surgeon can only be made after a consultation(s). After your consultation, ask yourself the following:
Do you feel safe and confident regarding the surgeons ability?
Is the surgeon patient and accessible?
Did you achieve a good impression of the patient care and aftercare?
Did the surgeon assess and discuss your various nasal features, and what he advises in terms of each area, beyond your raised concerns?
Do you feel confident about the outcome that can be attained with the surgeon?
Why choose The Private Clinic for rhinoplasty?
The Private Clinic present extensively experienced highly skilled surgeons for rhinoplasty, who have perfected their rhinoplasty techniques to achieve exceptional, natural looking results with incredible artistry and skill. Focused on natural changes and realising each patients profile is unique; our surgeons carefully tailor each procedure to every individual patient's requirements, rather than a one-size fits all approach.
At The Private Clinic, we are committed to delivering the most comfortable experiences for our patients. Providing outstanding care, honest advice and excellent customer service are all part of our mission, and what we are committed to delivering every day.
Want to find out the story of one of our Rhinoplasty patients? Click below to hear our patient Luca's story, who had always felt self-conscious about his nose and experienced breathing difficulties.

To learn more about our
surgical nose reshaping
procedures see our website, offering a collection of
rhinoplasty before and after
photos,
detailed information on the surgery
, the answers to several
nose reshaping FAQ's
, and more.
If you would like to arrange a
rhinoplasty consultation
with one of our expert nose plastic surgeons please call
0333 920 2471
or book via our website. Surgeon consultations are available with The Private Clinic in
London
,
Birmingham
,
Manchester
and
Northampton
. We also offer
nose reshaping consultations
nationwide with our rhinoplasty patient advisors, who can provide useful information before you meet with a surgeon.