Dermal Fillers in Northampton
Where to get Dermal Fillers in Northampton?
If your beauty goal is youthful-looking skin with a plump and hydrated finish, then visit our Manchester dermal fillers clinic for a treatment that brings immediate results. At The Private Clinic in Manchester, our professional clinicians are experts in delivering targeted fillers that restore volume, minimise wrinkles and contour the face. As an award-winning cosmetic clinic with a 5-star Trustpilot rating, you'll enjoy the care and knowledge of our expertly trained team. Minimise wrinkles and maximise your anti-ageing results at the best dermal fillers clinic in Manchester. 
What are Dermal Fillers?
Dermal fillers are injectable treatments that enable doctors to restore lost volume to the skin while smoothing out fine lines and wrinkles. Modern dermal filler injections work by giving back supportive hyaluronic acid stores to our skin. Hyaluronic acid is a sugar compound found naturally in the skin's dermis and works to give the skin hydration and 'bounce' through its moisture-retaining properties.
When administered by a trained clinician into targeted areas, the substance can enhance facial features by filling out wrinkles and bringing back hydration to hollowed-out areas. Injectable hyaluronic acid also stimulates the natural production of collagen and elastin in our skin, to help us achieve a lustrous and supple look on a longer-term basis. 
Dermal filler treatments are so popular with patients due to their immediate results. They can be administered quickly to re-plump and revitalise the skin, without any need for patient recovery time. At The Private Clinic in Northampton, we apply the most advanced fillers available and can tailor these treatments to enhance every area of the face, from the cheeks, chin and jawline to the temples, forehead and lips. Following a detailed consultation with one of our expert practitioners, we will advise on the most suitable filler regime to give you optimal results.  
What areas can Dermal Fillers treat?
The dermal filler treatments at our Northampton clinic can be applied to the following areas:
Under the eyes (

Tear Trough

) for hollow and dark circles

Cheeks

(create a fuller cheek or a high cheekbone look)

Lips

(Vermillion border and lip augmentation)

Lip Lines

(Smoker's Lines) plumper and fuller lips

Nose to mouth lines

(Naso-labial folds)

Mouth to Chin lines (Marionette lines)

Chin

(defined chin with fillers) / jawline definition

Nose (

Non-Surgical Rhinoplasty

/ non surgical nose job)

Hands

8 point lift

(creates a non-surgical facelift by lifting the face in the areas which sag)
Dermal Fillers in our Northampton clinic
At The Private Clinic in Northampton, our injectable dermal fillers are delivered by leading cosmetic experts in the field who have spent years working in the industry. Our exceptional team has undergone extensive training to enable the delivery of best-in-class treatments at a local level. This enables us to prescribe and perform the very best dermal filler injections in Northampton. 
We use the most modern filler brands available from reputable manufacturers who are widely regarded as world leaders in dermal filler injectables. 
We offer the widest range of hyaluronic acid injectables to cover all areas of the face. Each filler has its own unique properties, which will be explained to you in detail during your personal consultation with us. 
Our Dermal Fillers Northampton Team
Your dermal filler journey will be led by our professional team of doctors and aesthetic nurse prescribers. The team at our Northampton dermal filler clinic has a wealth of knowledge about the different treatments available and will listen to your needs and beauty goals to come up with a personalised treatment plan that gives you the best results.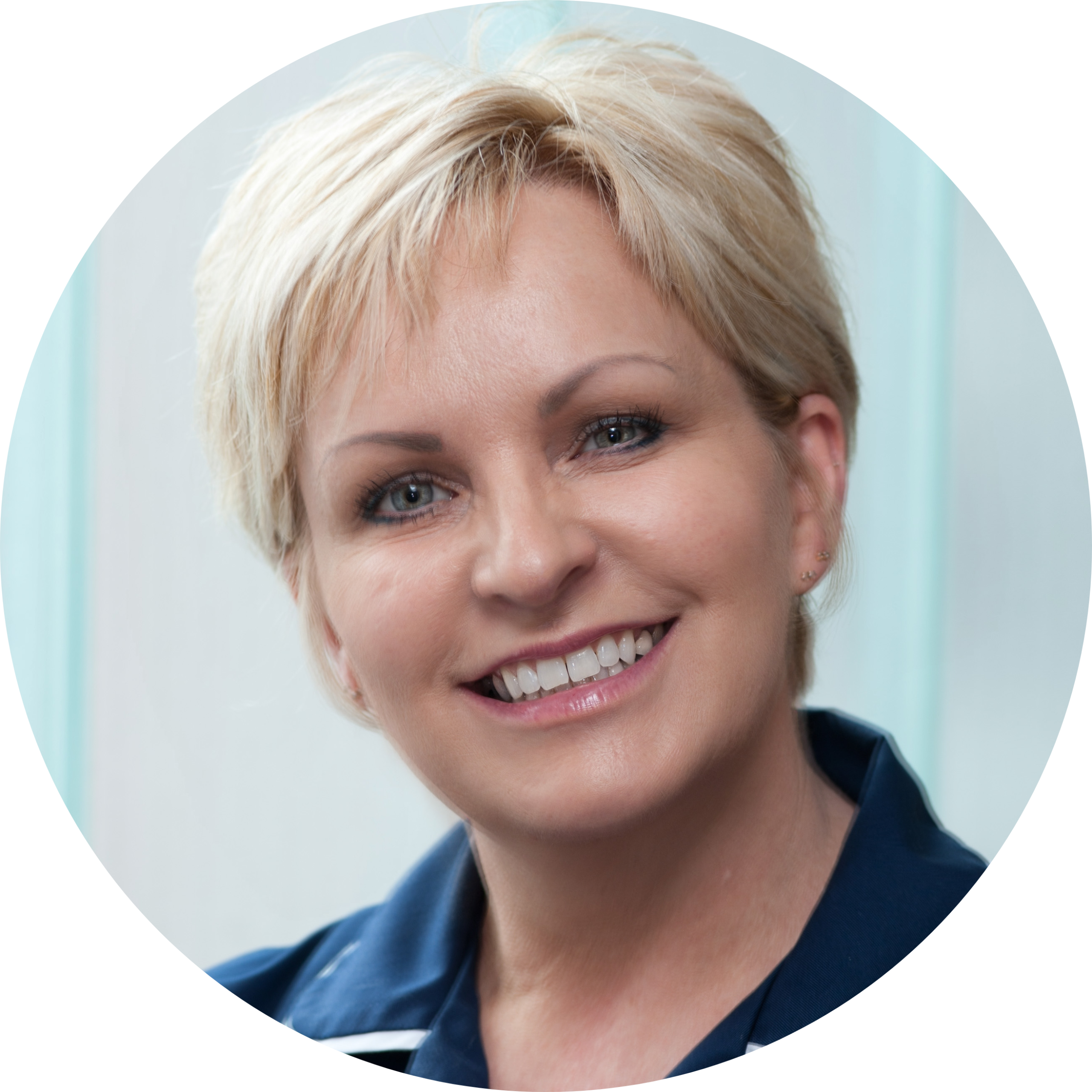 Mel is an independent nurse prescriber with over 15 years of experience and a wealth of knowledge in a wide range of aesthetic treatments including dermal fillers, wrinkle injections, thread lifts and profhilo. Mel also holds a number of prestigious roles in the aesthetic industry including lead trainer for a well known cosmetic training company and is a member of the Allergan Faculty.
Dr Brighton-Knight is a highly qualified aesthetic doctor with an international following. Having trained and worked alongside Dr Patrick Bowler (one of the founders of the British College of Aesthetic Medicine), he is well known in the industry for his incredible injectable skills, carrying out more than 10,000 Botox and Dermal Filler treatments across his career. 
Where is our Dermal Fillers Northampton Clinic?
The Northampton Clinic is situated in a picturesque period building called The Gatehouse, situated in the stunning 120-acre landscaped grounds of St Andrew's Hospital. Previously known as Aurora Clinics, it provides a peaceful and discrete setting for your dermal filler skin treatment on the outskirts of Northampton. 
You will be able to find our Northampton Clinic at 82 Billing Road, NN1 5DF, which is located inside the Main Gate entrance to St Andrew's Hospital, opposite the turning for Upper Thrift Street. The closest railway station to the clinic is Northampton station, with direct trains to Northampton from London Euston, via the Euston to Birmingham line.
Our dermal filler clinic in Northampton is also easily commutable from the surrounding areas of Northamptonshire including; Yardley Hastings, Collingtree Park, Boughton, East Hunsbury, Great Brington, West Hunsbury, Great Houghton, Grange Park, Little Houghton, Abington, Maidwell, Golf Lane, Harrington, Sandy Lane, Chapel Brampton, Wootton, Kelmarsh, Abington Vale, Grendon, Weston, Kislingbury, Althorpe, Quinton, Ashton, Harlestone, Upper Harlestone, Guilsborough, Roade, Stanwick, Wellingborough, Higham Ferrers, Rushden, Oundle, Uppingham, Raunds and areas from the East Midlands, Leicester, Peterborough, Cambridge, Norwich and Norfolk.
Dermal Fillers Northampton Before & After Photos
Why Choose The Private Clinic in Northampton?
The Private Clinic Northampton offers you the highest standards in dermal filler treatments thanks to our state-of-the-art facilities and our highly experienced team. We are one of the UK's most well-respected cosmetic clinics, thanks largely to the quality of our experienced team of staff. Since 1983, our ambition has been to create the most natural-looking dermal filler results to help you look and feel your very best. 
At our Northampton dermal filler clinic, you will be treated by world-class cosmetic specialists using the highest quality of approved products. Our key priority is to deliver outstanding levels of patient care in a safe and convenient way for truly transformational results. 
The Private Clinic treats over 15,000 new patients every year, performing over 10,000 procedures, with one of the highest patients' satisfaction rates in the industry.

We have a Trustpilot 9.4, 5-star rating, with 96% of our customers stating that they would recommend us to their friends and family. 

We are a multi-

award-winning provider

, having received the Aesthetic Award for Best UK Clinic Group 2017, as well as the MyFaceMyBody Best Cosmetic Surgery Practice 2018 award. 

Our highly experienced dermal filler practitioners are leaders in the industry with many years of experience.

Receive comprehensive patient information, every step of the way.

Benefit from our state-of-the-art facilities in the heart of Northampton. No need to travel to London to receive dermal filler treatments with flawless results. 
"My mother and I went to The Private Clinic in Northampton for wrinkle injections and lip fillers. We both booked a joint appointment with Dr Richard Brighton Knight. Firstly, I was amazed how much cheaper the cost of the treatment was, but more importantly, how thorough the consultation was with Richard and how pain-free and quick the treatments were for both Mum and I. 
It took 30mins for us both! Dr Richard has over 9 years experience and he is fantastic with a huge sense of humour and he is so down to earth which makes you feel so relaxed. 
Both Mum and I hugely recommend visiting The Private Clinic for a very personal service. Plus, we were greeted at reception by the lovely Caroline that could not do enough for us and was an absolute pleasure. We will continue to return on a regular basis."
Karen – Northampton
"I have been coming to The Private Clinic for a few years now and have wrinkle injections and dermal fillers. I have to say, the results are always amazing. It is a really friendly environment and Mel Recchia who does my treatments always puts me at ease. 
None of my friends and family are aware I have been coming here for years – the results are that good! Well worth the money."
Helen – Northampton