Thinking of removing your breast implants?
BREAST IMPLANT REMOVAL OR REPLACEMENT
Home » Thinking of removing your breast implants?
Breast implant surgery remains one of the greatest treatments to drastically enhance and improve the shape, size and overall look of the breasts. Women who lack confidence with naturally small breasts, or that have lost volume or shape of their breasts thorough pregnancy or breastfeeding find that breast implants help in boosting their confidence, as well as achieving perkier, fuller busts.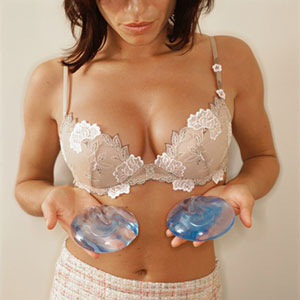 Breast Implant Removal and Replacement
Women who have worn implants for a number of years may feel they want to remove or replace them, for a number of reasons. For instance, you may be unhappy with the look of your breasts from a previous breast augmentation procedure or you may be unsatisfied with the quality and size of your implants and wish to upgrade them. You may also decide to remove your implants completely, for personal or medical issues, or advised to replace your breast implants by your Cosmetic Surgeon. In most cases, your best bet would probably be to undergo breast implant removal procedure.
To completely remove the implant, the surgeon makes a small incision along the crease of your breast, and simply removes the implant from the area. The surgeon will either stitch the area back up or proceed to replace the implant.
 With our implant replacement procedures, only the highest grade quality of silicone implants should be used, from manufacturers such as Nagor, Mentor and Motiva. Prior to your procedure, your surgeon would have shown you a vast range of implants in different shapes, sizes and textures and pointed out the most suitable for your desired results.
Breast implant removal takes around an hour to complete, with the implant replacement procedure taking slightly longer. During the procedure, you will be under general anaesthetic but many patients do not need to stay overnight and the majority of patients go home on the same day. The stitches used are dissolvable, and drainage after treatment is not usually required. Patients are usually advised against consuming alcohol or smoking, two weeks before and after surgery, as this will greatly reduce the chances of infection. Generally, your Plastic Surgeon will advise the best time for you to commence exercise and other daily activity, as well as a series of follow-ups.



We have over 35 years of experience in the cosmetic industry. We only work with fully qualified and highly experienced medical practitioners for our plastic surgery procedures. The Private Clinic present some of the industry's most respected and experienced surgeons for breast implant removal and replacement. Our surgeons have perfected their techniques, and use only the highest quality FDA and CE Mark approved implants, in order to ensure uncompromising safety standards and ensure you the most effective results.
Breast Augmentation consultations are available in London Harley Street, Birmingham, Bristol, Buckinghamshire, Glasgow, Leeds, Manchester and Northampton.
For more information about breast implant replacement and removal procedures, call 03339209135 or use our breast implant removal or replacement online contact form to request a call back.