Why would you remove your breast implants?
BREAST IMPLANT REMOVAL OR REPLACEMENT
Home » Why would you remove your breast implants?
You may have been waiting for ages to finally go ahead with breast implant surgery – so why would you want to get rid of them?
For many who have had breast implants, the time may eventually come when you need to remove and/or replace your implants.
So what is making women decide to ditch the implants?
A common, but important question asked by many of patients who are thinking about having breast augmentation surgery is the lifespan of their implants. In general, breast implants should last a lifetime but your body may react in a different way as everyone is different.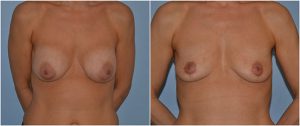 Breast implant procedures, despite years of steady growth have actually started to fall in popularity. Data from the America Society of Plastic Surgeons reports that removal surgery has risen by 10% between 2010 and 2014 and breast implant surgeries have fallen by 3%.
Many women who choose to have breast augmentation surgery want to boost the size of their bust dramatically . However once those women get older they may find themselves regretting their sizing decision as their lifestyle has changed from how it was was in their early twenties.
You may have noticed some celebrities reaching this point in their lives with Chantelle Houghton, Heidi Montag and Victoria Beckham all deciding to remove and in some cases replacing their implants to achieve a natural look.

Culture trends
Keeping fit by taking part in exercise classes and visiting the gym is more commonplace in our lifestyles now but those with implants on the larger side may find them uncomfortable to work-out with and we hear of many struggling with back-ache due to the extra weight they are carrying on their chest. Others may also find their body shape changing and their implants starting to look out of proportion which could result in bad posture.
Implant rupturing:
When you have surgery there is always a risk. No matter what the size of your chosen implant was, there is always a risk that it could rupture. At The Private Clinic we have never used PIP Implants and we pride ourselves on only offering the highest quality implants which does reduce the risk of rupturing.
Capsular Contracture:
A capsular contracture happens when scar tissue from the surgery stiffens which causes the breasts to alter in shape and it can often be painful too. This is more common in those who have had their implants implanted a few years ago, more recently surgeons have developed new techniques such as placing the implant behind the muscle in order to reduce the risk of capsular contraction.
A full disclosure of all risks involved during and after surgery will be discussed with your surgeon or patient co coordinator prior to your surgery taking place. We will also ask you about your lifestyle as it is important that you are realistic about your results and do not end up regretting your surgical decision. It is also important that you take on-board everything that is said and take your time before making a definitive decision.
Your options following Breast Implant removal surgery
There are a variety of options when it comes to breast implant removal;
Breast Implant Removal
Breast Implant removal surgery is when the breast implants are removed and no further surgery is performed.


Breast Implant Replacement
Breast implant replacement surgery is when the breast implants are removed from the breasts and implants of the same or similar size are inserted as a replacement. There will be limitations on how big or small the patient can change their implants by but this will be discussed by your surgeon during consultation.


Breast Auto Augmentation
Breast auto augmentation is ideal for patients who are looking to remove their implants but are concerned about the appearance of their breasts following surgery. A breast auto-augmentation is a really effective procedure that takes the existing natural breast tissue and relocates it to the upper portion of the breast. This helps to increase volume in the upper pole without adding any additional volume or weight to the lower portion of the breast. This can help lift the breasts into a more youthful position and correct any sagging of the breast that may have occurred after the implant has been removed.


The Private Clinic
The Private Clinic is renowned for setting high standards in the cosmetic industry and we value our excellent reputation for patient safety and satisfaction. From the first consultation through to your first-class aftercare we have some of the most experienced and well-respected surgeons in the industry as part of our breast implant team including:
Consultations are available in London Harley Street, Birmingham, Leeds, Manchester and Northampton.
To find out more please call 0333 920 2471 or use our online breast removal contact form to request a consultation with one of our expert breast surgeons.