Liposuction in Harley street and Birmingham
LIPOSUCTION
Home » Liposuction in Harley street and Birmingham
Liposuction is a cosmetic surgery procedure that removes unwanted fat from the body using a suction device. There are lots of different variations and techniques of liposuction and at The Private Clinic we are able to offer our patients a choice between;
We do not just offer one liposuction method. No other clinic in the UK is able to do this – and if liposuction is not for you, we can also discuss the non-surgical fat freezing option CoolSculpting which is ideal for treating the chin, upper arms, bra fat, flanks/sides/hips, abdomen/tummy, thighs, back and buttocks.
What areas can be treated with liposuction?
Liposuction is suitable for fat removal of any area of the body including the;
Liposuction Before and after photos
Vaser Liposuction


See more Vaser Liposuction before and after photos.
Surgical Liposuction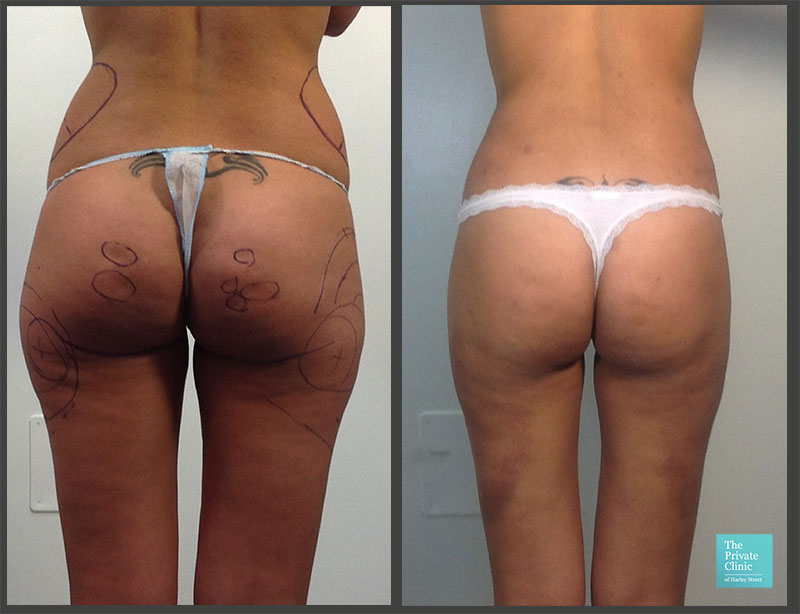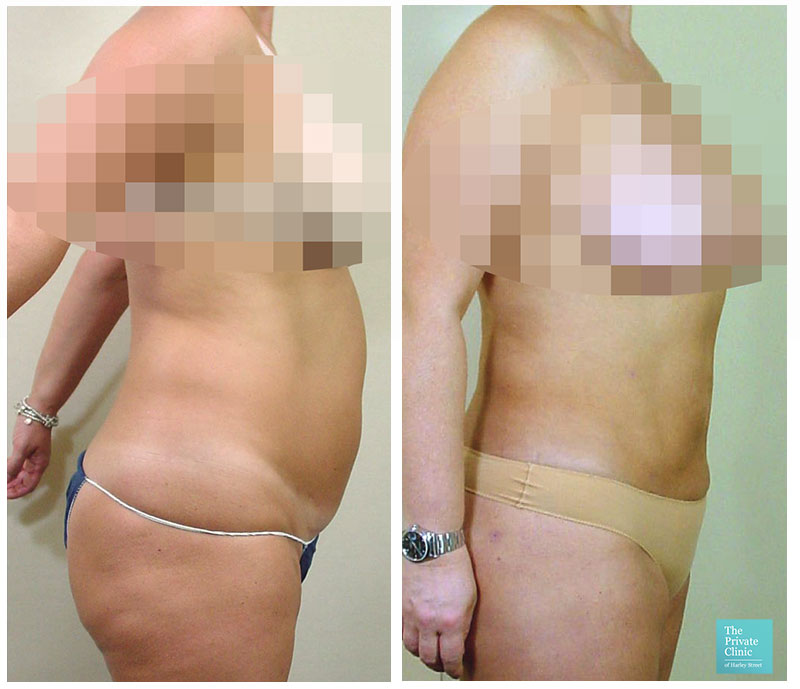 See more Traditional/Surgical Liposuction before and after photos
Micro Lipo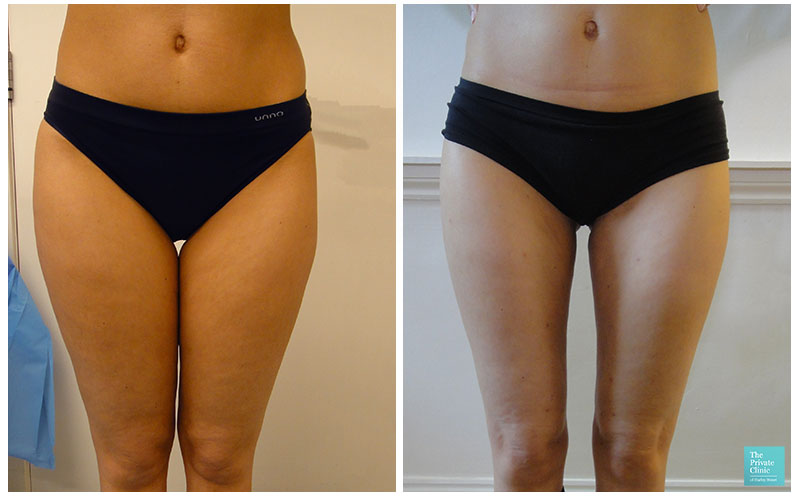 See more Micro Lipo photos
Vaser Hi-Def Liposuction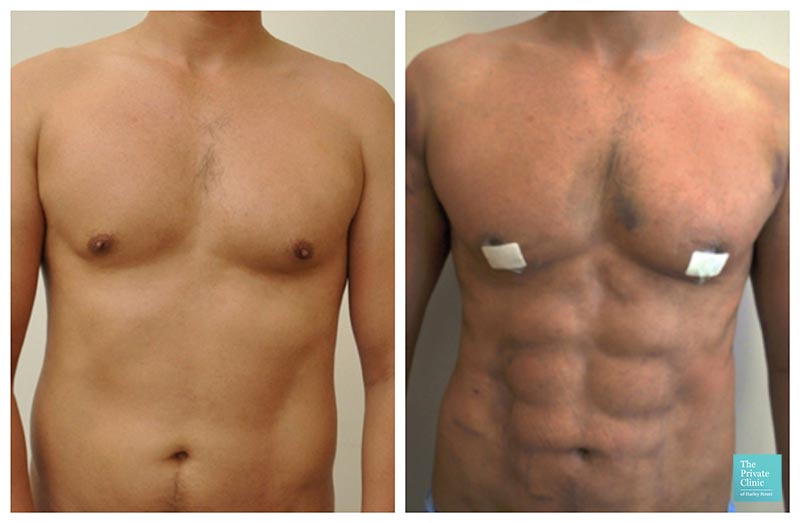 Vaser Mid-Def Liposuction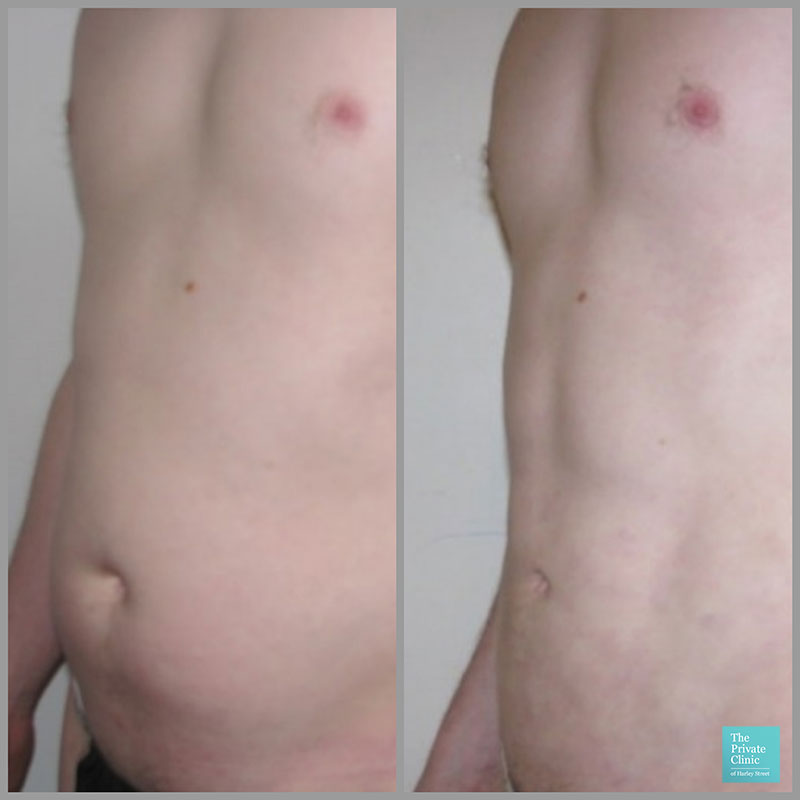 How much does liposuction cost?
The cost of liposuction is going to form part of your decision to go ahead with the procedure, but it should not be the deciding factor. A precise quote for your liposuction procedure will be available once you have had a consultation with one of our expert liposuction surgeons who will be able to advise on the best type of procedure for you in order to get the results that you hope to achieve.
Surgical Liposuction costs start from £3,690 for 1 area – but this will vary depending on the number of areas being treated and the length of your procedure.
Vaser Liposuction for the full abdomen and flanks starts from £5,300
Consultations with our expert liposuction surgeons are £50. We also offer free consultations with our highly experienced patient advisors who are able to provide you with information about the liposuction procedures we offer before meeting with one of our surgeons.
Where can I have liposuction in London?
Our Liposuction clinic in London is located on Harley street which is easily commutable from surrounding areas including; Bayswater, Hyde Park, Green Park, Soho, Notting Hill, Kings Road, Kensington, South Kensington, Chelsea, Fulham, Chiswick, Fulham, Battersea, Regents Park, St Johns Wood, Primrose Hill, Victoria, West End, Marylebone, Knightsbridge, Belgravia, Mayfair, Holland Park, Earls Court, Richmond, Wimbledon and Fitzrovia.

Where can I have liposuction in the Midlands?
Our liposuction clinic in Birmingham is located on 88 Hagley Road, B16 8LU and is easily commutable from surrounding areas including; Lichfield, Sutton Coldfield, Solihull, Shrewsbury, Kidderminster, Hampton in Arden, Leamington Spa, Stratford, Edgbaston and Harborne.

Why choose The Private Clinic for liposuction?
The Private Clinic sees over 15,000 new patients every year and have carried out over 11,000 liposuction procedures and more procedures than any other clinic in the UK. We have one of the highest patients' satisfaction in the sector, Trustpilot 9.4, 5-star rating, 96% would recommend us to their friends and family. We are also a multi award winning provider and have been voted the Aesthetic award for Best UK Clinic Group 2017.
The Private Clinic prides itself on its commitment to Medical Expertise, Patient Care and Satisfaction, Honest advice and most importantly Results. We are above all committed to Quality.
To find out more about the Liposuction procedures available or to book a consultation please call 0333 920 2471 or use our liposuction online contact form.