How much do Rhinoplasty and Septo-Rhinoplasty treatments cost?
PLASTIC SURGERY
Home » How much do Rhinoplasty and Septo-Rhinoplasty treatments cost?
With over 3,690 treatments performed in the UK, Rhinoplasty was us Brits' sixth most popular cosmetic treatment in 2015. The procedure involves the surgical correction and reconstruction of the nose and has several different formats for different results. But what about the price? 
As with any treatment, there's not a straightforward answer. The cost of Rhinoplasty differs massively from clinic to clinic and this isn't random. It's usually directly linked to the skill of the person performing it and the reputation of the clinic it is taking place in. Instead of how much the procedure costs, at The Private Clinic we believe the question should be 'How much is my Rhinoplasty worth…'. It's only then that it becomes a more answerable question.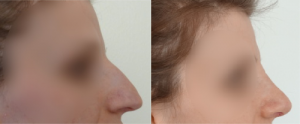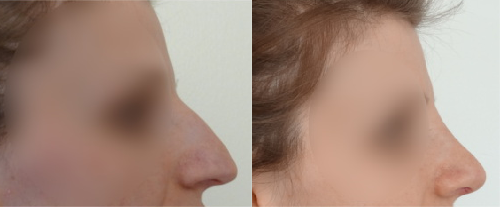 When paying for any cosmetic treatment it's important to remember what the cost is covering – the reason clinics vary so much in price often comes down to the level of expertise, the amount of protection for you, and the equipment used. The best clinics will only work with the best surgeons, and will likewise have the most robust facilities and certificates in place to protect your needs. On the other side of the scale, cosmetic tourism (which often entails cut-price surgery at destinations worldwide) is becoming an increasingly dangerous issue. A quick Google finds clinics in countries like the Czech Republic and Poland advertising full Rhinoplasty for around £4000 less than the average for UK clinics – this is for a reason. The UK has some of the strictest medical laws available, and some of the best medical expertise. Doctors and clinics must go through extensive training and have proper certification in place to prove it.  In most of the cheapest cosmetic hotspots abroad, that is not the case; you'll very rarely meet a surgeon before treatment (which we believe completely compulsory!) and you'll have no aftercare following your procedure, as well as no one to turn to if things go wrong. We previously wrote about staying safe when researching cosmetic surgery abroad, read the original article here.
On the other hand, just because something costs more doesn't mean it is instantly better. Regardless of the price, your biggest task is always to research the surgeon you are working with, ensuring everything they claim is true and they are experienced in the procedure you're undertaking. Research is always key and flashy marketing or seemingly impressive models should never be what persuades you; it should always be about the hard facts and the expert knowledge. We only work with some of the UK's most elite surgeons, for example, to ensure our patients are kept safe and their results are realistic.
In terms of our prices, we believe every patient is individual so are never able to give a set price until we've met you and have analysed your face. Rhinoplasty costs normally begin at around £6,900. It's all about finding a surgeon who understands your needs and will work with you to make sure you get the best service (and best results) possible.
Watch a video of The Private Clinic's Mr. Fallahdar with a Rhinoplasty patient:

Summary
There's an old idiom that runs 'pay cheap, pay twice'. Never is this more true than with any form of cosmetic treatment. While cut-price offers and cheaper deals might seem appealing, you're not just risking the best results – you're also risking your health and, sometimes, even your life. Quite often the cost of a treatment can be directly proportional to the results and care you'll be receiving. The best clinics have paid for the best medical team with years of experience, as well as specialist insurance and certificates to protect you. While an expensive treatment can seem frightening, the cost of reconstructive or corrective surgery is far greater and your safety is always priceless. Check your surgeon's experience, certificates and background and, if you have any doubt, don't let them perform the treatment. Your safety is worth far more than saving a couple of pounds here and there!
Rhinoplasty Surgeons
Rhinoplasty consultations are available in London Harley Street, Birmingham, Leeds, Manchester and Northampton.
Find out more about the Rhinoplasty treatments available at our clinics by calling 03339209135 or using our online rhinoplasty contact form.