A big decision that many men considering hair transplants have to decide on is whether to have their hair transplant procedure in London or travel abroad to Turkey?
The UK hosts a large number of clinics offering hair transplant procedures with Harley street hair clinics in London often being the most popular location of choice however; the popularity of travelling abroad for treatment is steadily rising.
Turkey is a popular choice for those considering hair transplant procedures abroad with the cost of the procedure often being much lower and with over 500 clinics across the country you may feel spoilt for choice.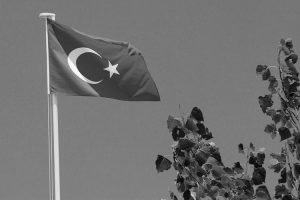 Hair Transplants in Turkey should be approached with caution however with many Brits returning back to the UK with results that do not meet their expectations. One example of this is Faisal Hamid who was left disappointed with his hair transplant results after visiting a clinic in Turkey for his procedure. 10 months after the procedure he noticed that he had started to lose his hair again from the recipient area leaving him with a bald patch and areas of wispy hair.  Mr Hamid decided on a hair transplant procedure abroad as he was not able to afford the £13,000 quoted to him from clinics in the UK.
"'When Wayne Rooney got it done, I looked into it and thought it was too much money, it was around £13,000. I thought, if they can sort my hair out at the same time as a holiday, why not. It was just so cheap and that's all it was."
Read more about Faisal Hamid's story here.
We understand that cost can be a big part of your decision to undergo a procedure of any kind but we really encourage you not to see it as the deciding factor. It is very common that patients who pay less and travel abroad for their hair transplant procedure eventually end up paying more to repair the damage.
Hair Transplants are one of Turkey's fastest-growing industries with around 60,000 hair transplant patients visiting the capital each year. Chairman of the Middle East Tourism and Travel Agencies Association, Huyesin Kirk has estimated that there is on average between 150-500 hair transplant procedures performed every week.
However with the rise in popularity and competition between hair transplant clinics in Turkey, there is a definite increase in the amount of safety concerns for certain clinics and that many hair transplant procedures are actually performed illegally.  In Turkey (as well as the UK), it is a legal requirement that all hair transplant operations are performed by doctors, but many instead use under-qualified nurses and technicians to perform the procedure in order to cut costs.
FUE Hair Transplant procedures need to be performed by an experienced and professionally qualified hair transplant surgeon otherwise you can risk your newly implanted hair follicles growing in the wrong direction. In some cases the new hair follicles can grow upwards which not only will look very unnatural but it will make it very difficult to style or part your hair in the way that you wish.
At The Private Clinic, around 30% off our Hair Transplant patients have come to us seeking help to rectify a poorly done hair transplant. Unfortunately you can't 'un-do' a hair transplant but in the majority of cases we are able to hide any former scars or increase the density of hair. Unfortunately this does come at an additional cost so the money you potentially saved getting it done abroad may eventually catch up with you and you could end up paying out more to fix the results.
There are lots more benefits to having your hair transplant procedure back in London include;
There will be no language barrier meaning all information will be fully understood.
The UK has much higher success rates.
There will be no unnecessary travel risks involved.
All clinics have to meet the UK Quality Standards.
It will be easier to visit and meet a variety of different clinics and surgeons before booking.
You will be able to receive aftercare from the same clinic and surgeon.
You will only be treated by highly experienced doctors who are specialised and experienced in FUE Hair Transplants.
You will be able to recover in your own home.
Whatever your choice may be, we encourage you to do your full research into both the clinic and the surgeons and ensure that you ask questions including; who is going to be performing my procedure? To ensure that you are always in the best care possible.
Read our previous blog about having a hair transplant abroad here.
Why Choose The Private Clinic?
You will be treated by highly experienced Doctors. Our Hair Transplant surgeons are specialised in FUE (Follicular Unit Extraction) and treat hundreds of patients every year.
FUE is a minimally invasive treatment (meaning there is no cutting of a strip), and carried out under local anaesthetic – many patients either watch TV, or even fall asleep during the procedure.
You won't require any stitches after your treatment. This means that the recovery time is also reduced when compared to the Strip surgery (FUT).
We use the finest instruments, resulting in as minimal trauma to your scalp as possible.
Thanks to our advanced skills and techniques, our team ensure that the donor area looks intact after the hair transplant procedure and you can keep your hair really short if you prefer without any obvious scarring.
Following treatment, there will be no linear scarring across the back of your head as seen with the strip method (FUT) – you'll be free to wear your hair long or short.
We choose the best follicular unit (a group of hairs); this ensures that only the strongest, healthiest grafts are used for your hair transplant procedure.
Your results will look natural, with denser packing – the hair is implanted in the direction that matches your hair growth, and because we select healthy follicular units, the treated area will look densely filled.
Our surgeons are the only surgeons in the UK offering the Unshaven Hair Transplant (U-FUE) (the long-hair hair transplant), to those who prefer not to shave beforehand. At your consultation, we will be able to advise you on whether an unshaven procedure is suitable for you.
Scars resulting from injuries or previous surgeries can also be corrected. This could be a previous bad hair transplant or we can cover linear scars caused from FUT hair transplants.
The Private Clinic has a network of UK clinics and has been established for 35 years with a strong reputation for quality care with a Trust Pilot 5 star rating.
Find out more information in our blogs
See our hair transplant before and after photos here
See our Hair Transplant videos here
Read our hair transplant patient stories here or watch videos here
Expert Hair Transplant Surgeons at The Private Clinic
Hair Transplant consultations are available at our clinics in London Harley Street, Birmingham, Leeds, Manchester and Northampton.
To find out more or to book a consultation, please call 0333 920 2471 or use our hair transplant online contact form.