Black Friday 2020
DISCOUNTS AND OFFERS
Black Friday is back again at The Private Clinic. We have a range of exciting Black Friday savings on offer.
*Extended until 7pm Monday'30th November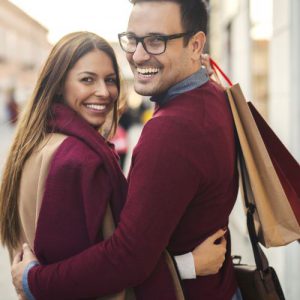 As we rapidly approach the festive season, why not take advantage and gift yourself or maybe a friend or family member too. It's been a difficult year and everyone deserves a treat!
This year, Black Friday takes place on 27th November – just in time for the festive Christmas shopping season.
At The Private Clinic, we are joining in the celebrations with a range of savings on some of our most popular skin and body treatments.
Enjoy up to a 40% discount on laser hair removal, laser skin treatments and skin rejuvenation treatments. Discounts are also available on Coolsculpting (fat freezing), Thermage and Ultherapy.
For peace of mind, you can book your treatment anytime in the next 12 months, giving you time to decide when it's best to come in and see us, at one of our medical-led clinics across the UK.
Black Friday Offers at The Private Clinic
Enjoy 40% savings on thread vein removal, acne, laser rejuvenation and cellulite treatments, and 20% savings on skin rejuvenation treatments.
40% OFF 
The following treatments are available with a 40% discount.
Laser Hair Removal
Eliminate unwanted hair with 40% off all Laser Hair Removal Courses.
Women can spend around 72 days of their lives shaving their legs – that's 1,728 hours that could be better spent doing something else. With our laser hair removal treatments, reduce the amount of time you spend in the bathroom by reducing your troublesome hair growth by 90%. We have a range of treatment packages available for different body areas including underarms, bikini and legs and we treat both men and women of all skin types. Available at all clinics.
Acne Laser Treatment
Treat acne with 40% off N-Lite laser.
Acne can be a difficult and confusing condition to treat, thanks to the deluge of lotions, potions and treatments available on the market. Our advanced N-Lite treatment makes things simple by giving patients an easy and effective way to reduce acne non-invasively. The laser treatment targets acne-causing bacteria whilst stimulating collagen to improve skin texture. It also reduces inflammation and redness, and has been described as one of the most significant acne treatment breakthroughs. Suitable for the face, neck, back and chest. Available at all clinics.
Thread Vein Removal Treatments
Remove Thread Veins with 40% off.
Remove thread veins from the face or legs with our advanced thread vein removal treatments. Our Cutera CoolGlide treatment uses pulses of light energy to directly target the vein, breaking it down within the skin. This causes it to gradually be absorbed by the body, leaving your skin completely thread-vein free. Available at all clinics except Northampton.
Pearl Laser Resurfacing
Renew damaged skin with 40% off Laser Skin Resurfacing.
Laser skin resurfacing is an effective way to revitalise damaged skin. We offer three types of Laser Resurfacing Treatment; Pearl, Pearl Fractional and Pearl Fusion. Our Pearl Laser resurfacing treatment is designed to improve the appearance of pigmentation, wrinkles, age spots and sun damage. Depending on the treatment, full recovery takes between 5 and 8 days. Your skin will go through a restorative peeling process 3-5 days after. Available in London.
IPL Laser Rejuvenation
Restore skin tone and texture with 40% off IPL Photorejuvenation.
IPL (Intense Pulse Light) photorejuvenation is a perfect treatment to opt for if your skin suffers from sunspots or is uneven in tone or texture. It works to smooth out texture and improve the colour of your skin, while also helping to treat rosacea and general skin tone irregularities. This non-invasive treatment can be used on the face and hands and is customised for different skin tones and conditions. Available in London and Manchester.
Cellulite Treatment Package
Reduce the appearance of cellulite with 40% off our Mesotherapy & Cellulite Treatment Package.
This perfect package is specifically designed to tackle cellulite from deep inside. Cellulite affects nearly 90% of women at different times in their lives. There are many creams and lotions that claim to treat cellulite, but our advanced treatment plan works best to tackle the true causes of the condition. Mesotherapy is a popular treatment that involves injecting a solution underneath the skin to break down the connective tissue bands. This helps to reduce trapped fat to create smoother, cellulite-free skin. We also offer a combination Cellulite Treatment Package that combines Mesotherapy with the Body Ballancer® compression therapy treatment for maximum results. Mesotherapy (6 treatments) available in London and Manchester. Cellulite treatment package available in London and Manchester (course of 6 Mesotherapy treatments and 12 Body Ballancer® treatments).
Chemical Peels and Exfoliation Treatments
Get 40% off rejuvenating chemical peels and exfoliation treatments from Epionce, Circadia, Jan Marini & Obagi.
These professional-grade skincare brands are renowned for their exceptional quality and stand-out skincare results. Leave your skin remarkably smooth and clear with Circadia's Enzyme Exfoliating treatment, or minimise wrinkles, pigmentation and acne with our super-strength Epionce Corrective Peel. Obagi's Blue Radiance Peel can also uplift your skin with its nourishing ingredients to give you a youth-blessed glow, while Jan Marini's Glycolic Peel will radically boost your skin's natural renewal process. Save 40% on all branded treatments from these premium skincare labels. Jan Marini treatments only available in London.
HydraFacial
Cleanse and detoxify your skin with 40% off 6 HydraFacial treatments.
The HydraFacial treatment is a non-invasive hydra-dermabrasion procedure that uses patented technology to cleanse, detoxify, rejuvenate and hydrate the skin. It gives patients immediate results with long-lasting benefits. A growing number of celebrities and skincare professionals are enjoying this deeply hydrating treatment thanks to its amazing results. It is also suitable for all skin types. Get a 40% discount on the full HydraGenesis programme of 6 treatments. Available in London.
20% OFF
The following treatments and products are available with a 20% discount.
Dermapen and Dermaroller
Regenerate and repair your skin with 20% off Dermapen treatment courses.
If you have damaged skin or need to minimise the signs of ageing, our Dermapen and Dermaroller microneedling treatments stimulate your collagen levels, leaving you with a flawlessly smooth complexion. The devices are patented microneedling technologies which pass across the skin to generate small micro punctures. These stimulate the skin to regenerate and repair itself naturally, while creating smoother, brighter, healthier and younger-looking skin in the process. Choose a course of 3 or 6 treatments with 20% off. Available at all clinics.
Thermage
Tighten your skin with 20% off Thermage.
Redefine your face and body with Thermage's advanced radiofrequency technology. This wonder treatment heats collagen-rich layers of the skin to remodel existing collagen stores while encouraging the skin to produce new ones. The result is a vibrant and refreshed look that improves the texture and firmness of your skin. Suitable for use across the face, eye area and body. Available in London.
Ultherapy
Get 20% off Ultherapy skin-tightening treatments.
Lift and tighten skin across your face, neck, chin, brow and more with this leading ultrasound procedure. Ultherapy uses micro-focused ultrasound energy to stimulate the production of fresh elastin and collagen stores deep within the skin. Use it to firm up aged and sagging skin across your upper body, or give yourself a non-surgical facelift to revitalise your appearance. Available in Birmingham.
CoolSculpting
Reduce visible fat bulges with 20% off CoolSculpting.
Reshape and re-contour your body with CoolSculpting's non-surgical fat freezing treatment. This advanced fat reduction procedure reduces unwanted body fat by freezing fat cells to permanently destroy them. Target stubborn fat across multiple areas of your body, including the flanks, abdomen, thighs, chin and back. Get 20% off 1 cycle or buy 6 cycles and only pay for 4. Available in Manchester and Leeds. Also available in Birmingham from January.
Hydrafacial
Achieve deep skin hydration with 20% off 3 HydraFacial treatments.
Restore vitality and brightness to your skin with a 3-treatment course of HydraFacials. Designed to detoxify, cleanse, rejuvenate and hydrate your skin. Available in London.
Emsella
Strengthen pelvic floor muscles with 20% off Emsella.
Tighten your pelvic floor muscles and improve your quality of life with this game-changing non-surgical treatment. Emsella is a walk-in, walk-out treatment that gives women the chance to improve urinary incontinence while reducing vaginal laxity. 95% of patients have reported dramatic improvements in their symptoms thanks to this breakthrough non-invasive procedure. Available in London.
Epionce and Circadia Skincare Products
Save 20% on all Epionce and Circadia skincare products.
Upgrade the quality of your skincare regime with results-driven products from the iconic Epionce and Circadia brands. Save 20% on their complete range of topical skincare products. Available at all clinics.
Platelet-Rich Plasma Treatments
Save 20% off Platelet-Rich Plasma facelifts and more.
This incredibly versatile treatment uses the body's own healing power to offer you a range of benefits, from improved skin tone and skin tightening to the reduction of fine lines and wrinkles. The treatment will help to restore damaged skin while accelerating the skin's own natural healing processes. Improve skin across a variety of areas including the cheeks, jawline and neck. Choose between a course of 3 or 6 treatments. Available in London.
Why Choose The Private Clinic?
We are the UK's leading non-invasive cosmetic group and have some of the most experienced Consultant Dermatologists, doctors, skin experts and nurses working with us. Our treatment packages have delivered outstanding results time and time again, and we're proud of the difference we make to people's lives.
There are no hidden costs, and we afford all our patients the best care before, during and long after each procedure.
Our aftercare promise – you can call, email and visit us to discuss your procedure in detail and learn how we provide the highest ethical and professional standards at every stage of your treatment journey.
We are contactable 24/7, 365 days a year. Our prices are also highly competitive and priced for the expertise and professionalism we provide to every patient.
*Terms and conditions
∙ These offers are only valid for skin courses, not pay as you go or single treatments.
∙ Full payment must be made on the day of the offer. You cannot pay a deposit, part payment or other.
∙ If this is a new treatment for you, you will be required to attend a consultation prior to your course to ascertain your suitability.
∙ If for whatever reason you are deemed unsuitable for treatment upon consultation, a full refund will be issued.
∙ These offers cannot be combined with any other discounts.
∙ Not applicable to existing or ongoing treatments.
∙ These offers are only applicable to Nurse-Led courses.
∙ For peace of mind, book your treatment anytime in the next 12 months.
∙ Product offers are subject to availability.