Epionce
Physician-based skin care line that visibly reduce skin imperfections to reveal beautiful and radiant skin. With safe & effective botanical ingredients that are paraben, SLS, cruelty, gluten and artificial fragrance free.
Physician-based Skin Care Line and backed by science
Visibly reduce skin imperfections and reveal beautiful and radiant skin
Safe & Effective Botanical Ingredients
Paraben, SLS, Cruelty, Gluten and Artificial Fragrance Free
What's on this page
Medically reviewed by Lorcan Sheppard BSc MBBS FRCA, Chief Medical Officer and the Medical Advisory Committee for The Private Clinic.
Last Reviewed July 12th 2022
Related Treatments
Skin concerns such as ageing, skin damage, hyperpigmentation, acne and sun damage can all affect your self-confidence.
Epionce is a range of skin products and treatments created by American dermatologist, Dr Carl Thornfeldt MD, who has over 25 years of skin research experience, 22 US patents granted and more than 20 scientific publications on skin disease and conditions.
Founded in 2002, Epionce was introduced as a skin care line that uses botanical ingredients in proven concentrations in order to treat the skin without causing irritation. Having been voted one of the best anti-ageing skincare lines in the US, it is fast becoming one of the most popular ranges to be used in aesthetic clinics in the UK.
Epionce is ideal for all skin types and is both paraben and fragrance free. Over 20 years of research has gone into developing the range of products and it has proven its effectiveness in many independent clinical trials. Epionce is made up of a unique blend of active ingredients that have been designed to work together. Epionce formulae combines a highly effective delivery system with potent botanical antioxidants and anti-inflammatory ingredients in proven therapeutic concentrations.
What are the benefits of Epionce Skin Care?
Reduce the signs of skin ageing
Lessen the appearance of fine lines and wrinkles
Reduce skin imperfections such as age spots
Help to reduce acne and rosacea flare ups
Help provide relief from the symptoms of eczema
Repair and protect skin before and after treatments such as skin peels
How does Epionce work?
In most cases, skin care products are likely to remain on the surface of the skin providing no benefit – and once washed off the effects are gone. Epionce products deliver a unique blend of active botanical ingredients which are able to penetrate deep within the skin. The results are smooth glowing skin which has a strong healthy barrier to help prevent the effects of ageing.
as seen in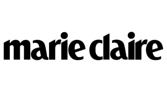 What to Expect
The Private Clinic has been treating patients for over 35 years with thousands of people placing their trust in us each year. We pride ourselves on being able to offer a personalised service. We have a team of friendly nurses and expert surgeons who understand the importance of this decision and will support you throughout your journey with us.
Epionce Treatment
Epionce Skin Peels
As well as a wide range of products, we are also able to offer patients Epionce Skin Peel treatments in-clinic with our skin specialists.
Epionce skin peels have been formulated to increase cell turnover which will improve the appearance and texture of the skin.
Epionce created two peels, both are excellent supplements to enhance your at-home skin care results. In addition to an Epionce at-home regime, a series of skin peels can help you to achieve better clearing of acne and hyperpigmentation, reduce fine lines and soften wrinkles.
Epionce Lite Peel: Refresh
Our Epionce Lite Peel Refresh is the least aggressive of our peels and makes an ideal treatment for patients who may have never had a peel before, patients who want a lighter peel or as one off booster treatment that does not require downtime. The Epionce Lite Peel Refresh is typically well tolerated by very sensitive skin types who just cannot take the medical-strength Epionce Peel System. For the best results, we recommend a series of 3- 6 peels, each spaced 2 weeks apart, and we can gradually build the time the peel is left on the skin over time. You will have no to very minimal reaction and your skin will see the benefit of regular, gentle cell turnover
The peel is intended to help increase hydration in the skin, encourage cell turnover rates and give patients a brighter and smoother appearance with no peeling or flaking.
Epionce Corrective Peel
The Epionce Corrective Peel is a stronger and more advanced treatment designed to target wrinkles, pigmentation, acne and rosacea. The peel can be varied in strength and intensity making it a fully customisable treatment to suit the patient. It is important that Epionce products have been used on the skin for two weeks prior to the treatment to help prepare the skin. A course of 6 Epionce Corrective Peels are usually required to help achieve the best results.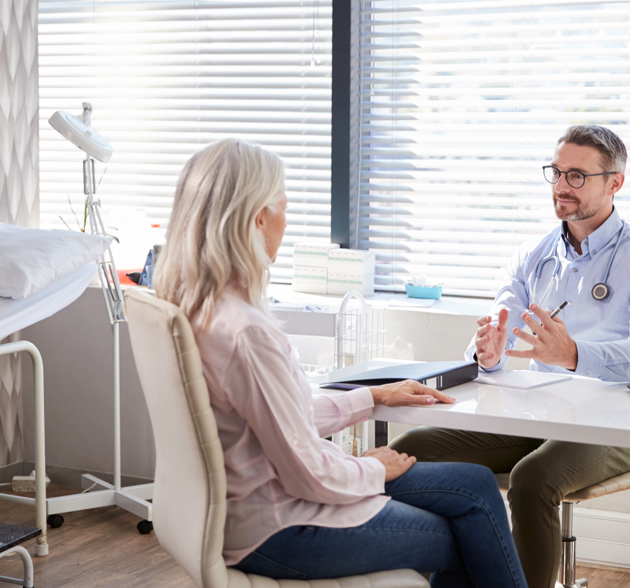 After Your Epionce Treatment
It is normal to experience mild stinging and tightness, but it should subside within 24-48 hours following the procedure. If you have had a stronger peel you may experience a peeling process approximately 2-4 days post-procedure. It is common to experience some temporary skin discoloration, dryness and flaking, usually around the nose and lips. Medical Barrier Cream will help relieve those symptoms. You must let the treated skin exfoliate naturally.
Patients should avoid prolonged sun exposure and excessive heat, hot rooms and hot water temperature for 48 hours following treatment and we recommend using SPF on the skin. Retin-A™ or similar products should not be used for 48 hours following the procedure, unless otherwise recommended by your practitioner.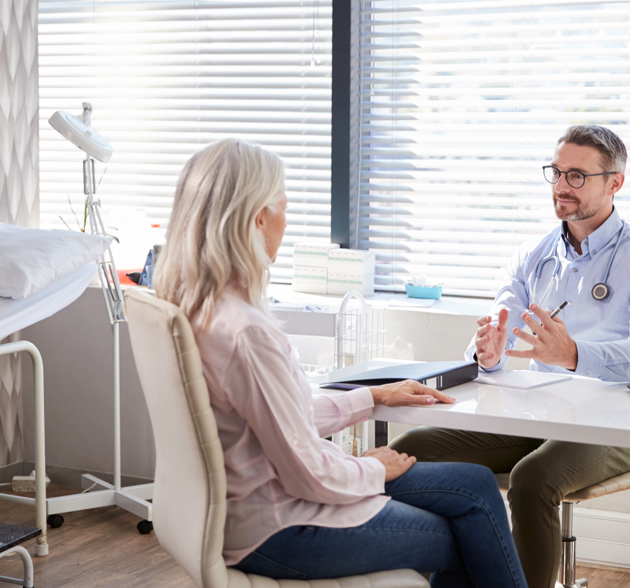 FAQs
How can I get the best result from Epionce Skin Peels?
We recommend that patients prepare their skin for an Epionce skin peel by using Epionce products at home as part of their daily routine for at least 2 weeks. The Epionce Renewal products are the best at preparing and strengthening the skin which will help you to achieve the best results from your skin peel and reduce the risk of irritation.
Patients are then encouraged to continue using their Epionce products at home and to complete a course of skin peels to ensure they get the best result from treatment.
Our skin care specialists will be able to further advise you on how to get the best from your treatment. Book a consultation today.
How do I know that Epionce products work?
Epionce products have all been through clinical studies performed by independent research organizations and adhere to the highest standards. The data from these studies are peer reviewed and published at medical conferences and in scientific journals. All products have been clinically tested against other leading products and have been able to prove visible improvements of fine lines, pigmentation, sun spots, dry skin, blemishes, skin texture and overall skin clarity and radiance.
Why do Epionce products have a higher cost?
Epionce products are part of a physician-based skin care line which means that the products are formulated with high quality ingredients and breakthrough technology. The results from Epionce are supported by third part clinical studies which set these products apart from many others.
These products are only available from approved clinics and we advise patients to take caution if purchasing Epionce products through internet resellers such as eBay as they are most likely not to be authorised resellers. Epionce are unable to vouch for the authenticity or condition of the products sold on these sites, and Episciences Europe does not take any responsibility for purchaser dissatisfaction.
To book a no obligation consultation to discuss your skin concerns and how our range of Epionce products or treatment could benefit you; click here.
Consultations with our expert skin practitioners are £25 however this cost is redeemable against the price of any skin treatment that you wish to book following your consultation.
Can I use Epionce products whilst pregnant?
The majority of Epionce products can be used throughout pregnancy. This is because many of the ingredients used in the products are absorbed before entering the bloodstream and they do not have any FDA recommendations on restrictive use.
Epionce products are ideal for helping to control any skin concerns that may occur during pregnancy such as acne breakouts, dryness and hyperpigmentation.
There are some Epionce products that we recommend patients not to use whilst pregnant or breastfeeding however and these are; Lite Lytic TX, Lytic TX, Lytic Sport TX, Melanolyte TX and Melanolyte Pigment Perfection Serum
We are unable to perform any chemical peels, including Epionce Lite Refresh and Corrective peels on any patients who are pregnant.
If in doubt, we would also recommend speaking to your GP or midwife about using any products whilst pregnant or breastfeeding.
Are Epionce Products Vegan Friendly?
Beeswax is the only animal by-product found in Epionce. Beeswax is found in:
Medical Barrier Cream, Extreme Barrier Cream, Restorative Hand Cream, Renewal Lite Facial Lotion, Renewal Facial Lotion, Renewal Facial Cream, Intensive Nourishing Cream, Renewal Eye Cream, Anti-Ageing Lip Renewal.
Epionce does not perform, nor hire third-parties to perform, any animal testing. All product testing has been performed on volunteer human panelists
Epionce Formulas Are;
Artificial Fragrance-Free
Paraben-Free
SLS-Free
Gluten-Free
Cruelty-Free
Non-Comedogenic
Am I suitable for an Epionce Skin Peel?
Prior to performing a peel procedure our skin specialists will determine which Epionce peel is the right choice for your skin.
Our Epionce skin peels are not suitable for patients who
Have had a previous negative reaction to similar treatments.
Are allergic to aspirin, salicylic acid, onion extract and/or apple extract.
Have been using Roaccutane within the past 6-12 months (Roaccutane should not be taken for at least six months prior to the peel).
Have had Plastic surgery procedure performed in last 4 months in relevant treatment site.
Have had hair removal methods such as laser, waxing, or depilatories within 48 hours. Use of non-electric razor on skin of day of procedure.
Have open wounds, cuts, abrasions or impetigo.
Have active shingles (herpes zoster) in area to be treated. Active herpes simplex outbreak including fever blisters or cold sores in the area to be treated.
Are Pregnant or Breastfeeding.
Have body dysmorphic disorder or unrealistic expectations.
Are unable to follow post procedure care home protocol, including sunscreen use.
What are the benefits of an Epionce Skin peel over other similar peels?
The Epionce skin peels use Salicylic acid and Malic acid to accelerate cell turnover with less exfoliation than other peels to reveal more beautiful, radiant skin.
When combined, sal-e and mal-e synergistically aid in the increase of skin cell turnover and effectiveness of the peel, producing effects equal to, or greater than, a Jessner peel.
To find out more about how an Epionce Skin Peel can help to improve the appearance of your skin, book a consultation with one of our skin specialists at a clinic near you.
How soon will I see results from Epionce products?
The results following regular use of Epionce products will vary from person to person. The majority of people can expect to see an improvement in the overall appearance of their skin after consistently using the products for several weeks. Clinical studies have shown improvement to skin radiance, clarity and fine lines over time.
How much does Epionce products and treatments cost?
Epionce Skin Treatments start from £58
Individual Epionce products range from £70.
How do I choose which Epionce products to use?
When it comes to choosing your Epionce products, one of our experienced skin practitioners will first determine what your skin type is. They will also be able to discuss any skin concerns with you and be able to recommend the products that are going to benefit your skin the most.
We have the options of choosing singular products or a full system which will be fully explained to you in clinic.
Here at The Private Clinic we pride ourselves on being able to offer our patients the perfect skin care solution to meet your needs. Book a free consultation today to find out more.
Epionce is Available in these Clinics
Why Choose The Private Clinic
Expert medical practitioners with years of experience.
State of the art medical facilities, all registered by the CQC (Care Quality Commission).
Our innovative treatment choice means you will be offered the most advanced minimally invasive treatment options.
When it comes to non-surgical treatments we always strive to give you little to no downtime, so you can get back to enjoying life.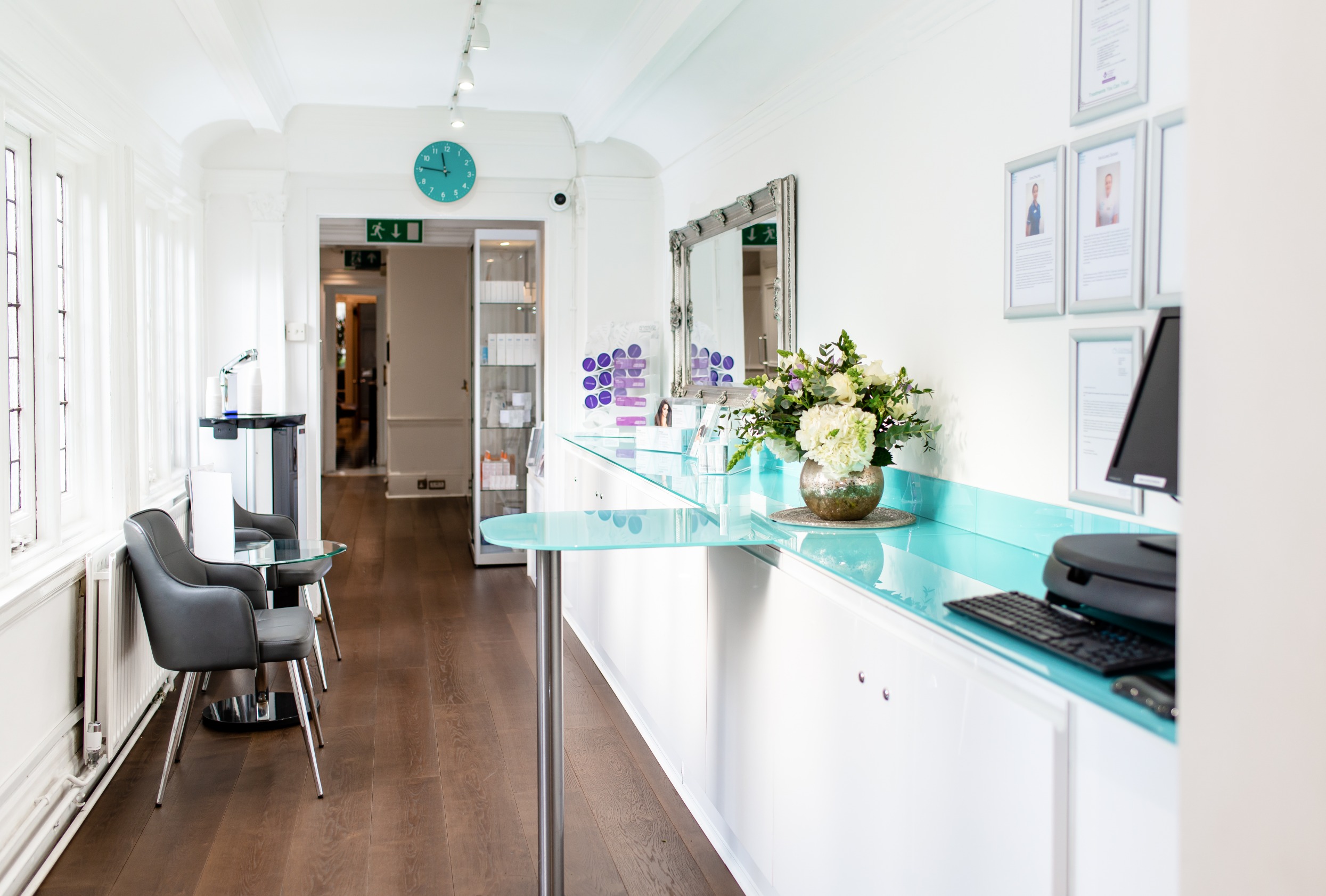 Meet our Medical Experts
We are the UK's leading non-invasive cosmetic group and have some of the most experienced nurses and skin therapists working with us. During your consultation one of our highly experienced practitioners will talk you through the different types of Epionce products, peels and systems available and explain how they could work for your particular skin condition.
Marie Dolan
AESTHETICS NURSE PRACTITIONER AND INDEPENDENT NURSE PRESCRIBER
RGN & Ophthalmology Diploma, Independant Nurse Prescriber

Sinead Buckland
REGISTERED CLINICAL NURSE
RGN