You may have read online and in the press recently about the latest treatments and procedures that surgeons have tipped as being a popular procedure.
An interesting statement came from The Daily Mail with plastic surgery experts saying that smaller nipples are going to be a popular request this year.
Those that are new to the world of plastic surgery may have not even considered that your nipples could be altered, much of the attention around plastic surgery tends to be focused on increasing or reducing the size of the breast.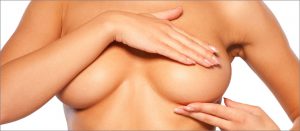 So why would anyone want to change the size of their nipples?
It has been recently reported that there is a 30% rise in patients asking if their nipples could be made smaller whilst they are going under the knife for breast surgery anyway.  Surgeons here at The Private Clinic have commented that it is becoming a popular request but usually with patients who are having breast uplifts where the nipple would be repositioned as standard.
It is thought that a request of a smaller nipple is a result of the trend of the smaller, natural breast augmentation where patients have a desire for a natural breast shape with aesthetically pleasing smaller nipples.
What actually is a nipple reduction though?
A nipple reduction is just how it sounds, a reduction of the nipple size or shape. For some people they may feel that their nipple protrudes too much, is too wide or is uneven in shape in which case they would request nipple reduction surgery to make the nipples smaller.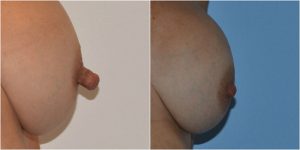 Usually it is not essential that you go under general anaesthetic for a nipple reduction with many procedures taking place under local anaesthetic. It is a relatively simple procedure taking around 20 minutes to treat each nipple.
It is worth noting however that as with any surgery involving the nipples, it is likely to leave you unable to breastfeed. So if you are still yet to have children and this is something that concerns you then it is highly recommended that you wait.
Not just for women
It is not just women who can have nipple reduction surgery. Men are often opting for the same procedure after feeling self-conscious about the appearance of their nipples and how they may be visible through clothing and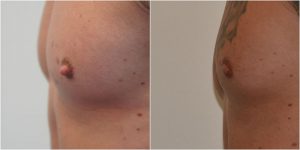 causing embarrassment.
At The Private Clinic, we have several experienced surgeons around the UK who specialise in all types of nipple surgery. The surgery is offered to both male and female patients, with an average of 50/50 split for each gender. Surgery is minimally invasive and the majority of cases are performed under local anaesthetic.
Nipple Reduction Surgeons
Nipple Reduction Surgery at The Private Clinic
Nipple reduction can be performed as a stand-alone procedure or in combination with another surgical breast procedure such as Breast Enlargement or a Breast Uplift. Nipple Reduction Surgery consultations are offered at our London Harley Street, Birmingham, Buckinghamshire, Northampton, Bristol, Manchester, Leeds, Milton Keynes and Glasgow clinics. See our before and after photos and read our extensive FAQs for more information. Plus see Mr Adrian Richards, Consultant Plastic Surgeon at The Private Clinic's comments on nipple correction surgery here.
If you would like to book a nipple reduction consultation with our expert surgeons please call us via 0333 920 2471 or use our nipple reduction contact form page on our website to request a call-back.