With the recent emotional outpouring from Nadia Sawalha from Loose Women regarding her hair loss fears and the confession from Ronnie Wood refusing chemotherapy in case he lost his hair, it seems that the fear of losing one's locks is still a very emotive issue for many.  And one that is being increasingly thrust into the spotlight. This is good news for many as those suffering with hair loss or thinning may have felt alone in their struggles before.
What should you do if you feel you are losing hair?" The important thing here is not to fear the worst!" says Jane Mayhead, Senior Trichologist.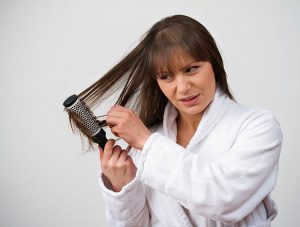 Top signs for thinning hair can include;
Hair Clumps – We are all prone to some natural 'hair fall' and you will probably notice this as your brush your hair or in the shower after washing your hair, but in some cases you may notice a little more than your normal level of hair loss. If you run your fingers through your hair and come away with clumps of hair rather than a few strands then your hair is likely to be thinning.
Bald Patches – If you are experiencing what you feel is more than a natural hair fall then another sign to look for is areas of concentrated hair loss than may be creating thin areas of hair or even bald patches.
Weight – If you have thicker hair then the weight of your hair is a big giveaway for any changes that may be occurring. If you notice your hair feeling lighter, then this could be due to thinning.
Visible Scalp – Traditionally women tend to loose hair from the top of their heads near their partings unlike men who usually start to lose it from the front initially. If you have noticed that the width of your parting has changed or that your scalp is more visible than normal then you may be experiencing hair thinning.
Styling Problems – If you usually wear your hair in a ponytail then you may notice it starting to feel thinner than normal. You may also find you have to take more turns of your hair tie to secure it
"Thinning hair for both men and women can be a very emotional and often difficult to predict but just because you see an increase of shedding hair or feel your hair is not as thick as it was there's no reason to feel in despair, talking to a Trichologist can be of great benefit in many ways", advises Jane.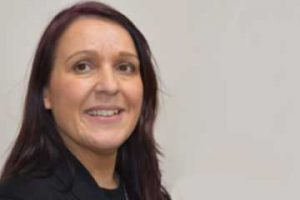 "In most cases hair loss or thinning is not serious. Indeed, even with chemotherapy hair loss, the hair returns to how it was after the treatment has finished in the vast majority of cases. There is also a new type of cold cap on the horizon making hair loss even less likely"
"We are here for emotional support and provide practical solutions for a varied range of hair loss issues with reassurance being the most common. Every case is different but in the vast majority of cases treatment or stability can be achieved if proper diagnosis is found in good time. Certainly, prevention is better than cure so checking the issue in the early stages is crucial! "
We only work with highly recognised, Trichology professionals certified by the Institute of Trichologists to get the best results for your needs.
Beginning with a thorough medical examination, your personal trichologist will analyse your hair problem and diagnose what the underlying issue is. They will advise on the most suitable treatment for your needs; be it medication, topical creams, nutritional rebalancing, or referral to one of The Private Clinic's in-house Hair Transplant Surgeons or Dermatologists and will help you make sure your results are worthwhile and long-lasting.
Hair loss consultations are available in London Harley Street, Birmingham, Bristol, Manchester, Leeds and Glasgow.