Varicose veins are large swollen and enlarged veins that are most commonly found on the legs, feet or thighs. They are often lumpy or bulging veins and can be blue or purple in colour. Symptoms of varicose veins can include swollen feet, heavy or uncomfortable legs and general aching in the area.  They caused by when the walls of the vein become stretched and lose their elasticity properties. This causes the valves within your veins to weaken and stop functioning properly causing blood to flow backwards and collect within the vein.  Luckily there are a wide variety of treatments out there to help treat varicose veins and relieve the symptoms associated with them too.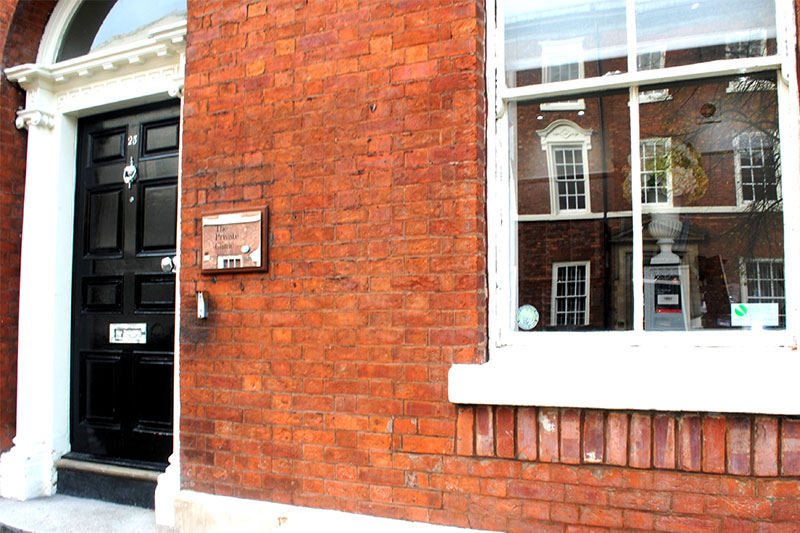 Varicose Vein Clinic Manchester
Varicose vein removal is available at our Manchester veins clinic with highly experienced Consultant Vascular and Endovascular Surgeon, Mr Ferdinand Serracino-Inglott. We are located in the in Spinningfields district within the central of Manchester and are easily commutable from surrounding town and villages such as Wilmslow, Macclesfield, Hale Barns, Bowdon, Altrincham, Cheadle, Alderley Edge, Leigh, Prestbury, Deansgate, Nantwich, Knutsford, Worsley and Tarporley.
How can we treat Varicose Veins in Manchester?
EVLA treatment for Varicose Veins
Endovenous Ablation of Varicose Veins (EVLA) is the NICE (National Institute for Clinical Excellence) Gold Standard for treatment of Varicose Veins. Performed under local anaesthetic, the treatment uses laser heat to collapse the wall of the vein and destroy the cause of the problem.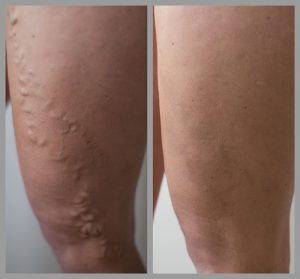 Phlebectomy treatment for Varicose Veins
Ambulatory phlebectomy is a minimally invasive procedure that involves using a small scalpel or needle to remove varicose veins that are sitting just beneath the surface of the leg. It is ideal for bulging veins as they are then removed from the body entirely and all symptoms of them are often relieved instantly.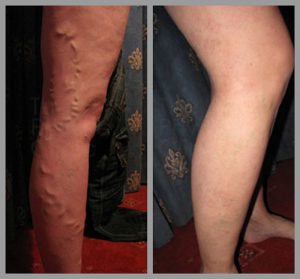 Sclerotherapy treatment for Varicose Veins
Sclerotherapy is commonly associated with thread veins but it is also a great treatment for smaller varicose veins. There are two types of sclerotherapy, liquid sclerotherapy which is usually reserved for thread veins and foam sclerotherapy which is best for larger varicose veins. The treatment works by injecting the liquid of foam into the varicose vein coating the vein wall. The inflammation that occurs in the vein then pushes the blood out of the area and the sticky substance on the walls then bonds together to eventually close off the vein.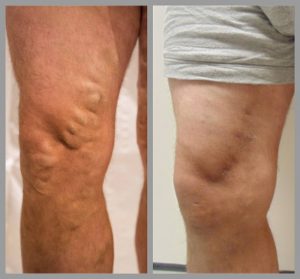 VenaSeal treatment for Varicose Veins
VenaSeal uses medical adhesive to close off troublesome varicose veins. It is often a preferred treatment for those who are not keen on needles as the treatment only requires a single injection per vein. There is no need for tumescent anaesthesia or nerve blocks during a venaseal procedure and in the majority of cases you will not need to wear compression garments post-surgery either meaning you will be able to get back to your daily activities a lot sooner.
Why choose The Private Clinic in Manchester for Varicose Vein Treatment?
We are able to offer some of the least invasive method for varicose veins and thread veins for your legs, body and face.
No lengthy downtime or recovery required.
Our Consultant vascular surgeons are pioneers in EVLA (Endovenous Laser Ablation) and have treated thousands of patients.
We focus on the underlying cause of your veins and you will only see a Consultant Vascular surgeon for varicose veins.
The NICE (National Institute for Clinical Excellence) Gold Standard for treatment of Varicose Veins findings shows that the success rate after five years for EVLA is 95.4%.
A consultation with one of our Consultant Vascular Surgeons costs £150, including a free ultrasound scan of your legs (usually priced between £350 and £450 at most clinics and private hospitals).
Treatment takes one hour; you can go home shortly after being treated.
Owing to our success, we have been featured on Channel 4's Embarrassing Bodies and TLC's My Naked Secret
We have carried out over 7,000 procedures in treating Veins.
We are able to offer finance solutions with manageable payments to suit a variety of budgets.
View our extensive FAQs
See our previous patient stories
View our varicose veins blogs for more information
We have treated thousands of patients who have regained their confidence whilst avoiding health issues. Hear from some of our previous patients below;
"Excellent service and treatment I attended the Manchester clinic for the EVLA varicose vein treatment with Mr Inglot. I had a large amount of unsightly veins which caused me discomfort. I was supported throughout the procedure by the clinic staff and Mr Inglot. Although I had a large amount of veins treated my recovery was swift and simpler than I expected and I am delighted with the result. "

– Pat

"Fantastic experience visited The Private Clinic Manchester recently for EVLA treatment. What a dream to work with caring happy staff and certainly made my experience more relaxed. Very professional care from start to finish. I am so pleased with my outcome and after 2 weeks I feel far more confident and able to wear short skirts for the first time in many years. Massive thankyou .. :)"

– Dee 
For more information about Varicose Veins and Thread Veins click here.
If you would like to arrange a varicose vein consultation with one of our Consultant Vascular Surgeons in Manchester, please call 0333 920 2471 or use our varicose veins online contact form.