When it comes to issues with the female hair, the instinct is usually to speak to your hairdresser. But did you know that that often the source too many hair problems, especially hair loss can normally be down to the lifestyle you lead rather than the type of shampoo and conditioner you are using.
This is why we highly recommend seeing one of our trichologist from our specialist team here at The Private Clinic.
We have spoken to Jane Mayhead, Senior Trichology Consultant at The Private Clinic to get her views on a few common questions.
How does hair loss for women differ from hair loss in men?

Women's hair loss tends to be far more complicated and varied in its types and causes than what is seen in men. In most cases the cause of male hair loss is down to 'Male Pattern Baldness'. Of course women can also suffer with the equivalent problem, which is termed 'Female Pattern Hair Loss' but the difference between them is the type of 'pattern' it takes and it does not generally occur until after the menopause. In women overall a variety of other influences can be present and therefore need to be excluded.
As many as 1 in 3 women can suffer a type of hair loss or fall at some point in their life. This does not always indicate baldness or a severe loss of hair and can in most cases be considered recoverable. This type of hair fall tends to manifest as an increase in hair fall and a decrease in all over density rather than areas of thinning or baldness.
What treatments other than FUE Hair Transplants are offered for women with thinning hair or hair loss?
Treatment for women's hair loss must start with determining the presence of underlying factors first. So much can influence healthy hair growth patterns that this must be where treatment begins.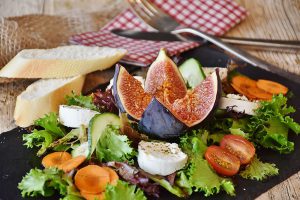 Once underlying factors have been established the next area of treatment is nutritional. It has long been said that "A healthy balanced diet is essential for good hair growth". The situation can often be made worse by a poor diet whatever the main underlying issue is. Supplements can be helpful but there are so many, with such differing ingredients it is so difficult to decide on the best for you without proper guidance.
Other treatments for women can include clinical treatments and topical lotions. These options need to be applied with guidance for the individuals need and for the best results.
Hair Loss DNA Test
The Fagron Tricho test is a hair loss DNA test that is designed to support healthcare professionals in being able to personalise hair loss treatments for their patients. The test which is suitable for both men and women will combine the analysis of genetic variations, lifestyle factors and literature related to hair loss treatment before recommending appropriate treatment options through topical, oral or surgical solutions. The TrichoTest is a great way to help you understand your hair loss and have one of our experts put together a personal treatment plant to attempt to preserve your hair.
Why would seeing a trichologist benefit me?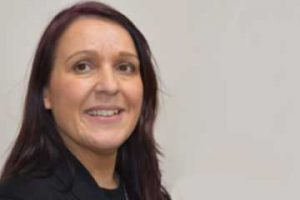 Advice on hair loss, its causes and treatments are in abundance however, what might work for one may not work well for another. This is where a Trichologist can be of great benefit. They will be able to help you with establishing your type of hair loss, any underlying factors and how to deal with the problem in the most effective way.
The Private Clinic
Jane graduated from the Institute of Trichologists in 1993 and has since worked at some of the UK's most respected hair clinics and makes up part of our skilled team of trichologists here at The Private Clinic;
Jane Mayhead based at our London Harley Street Clinic
Denise Knight in Leeds