Dermal Fillers in Birmingham
Where to get Dermal Fillers in Birmingham?
Refine and revitalise your look with a visit to our trusted Birmingham dermal fillers clinic. The Private Clinic in Birmingham is the perfect place to achieve your facial beauty goals. Target fine lines and wrinkles, restore lost volume and contour your look with our industry-leading 'liquid facelift.' As an award-winning cosmetic clinic with a 5-star Trustpilot rating, you'll be in the best possible hands thanks to our exceptional team of expert doctors and nurse injectors. Minimise signs of ageing and refresh your appearance at the best dermal fillers clinic in Birmingham. 
What are Dermal Fillers?
Dermal filler treatments are injectable skincare solutions that re-plump the skin while smoothing fine lines and wrinkles. When administered by a trained clinician, they enhance facial features by defining the contours of the face and filling out wrinkles.
The dermal filler injections do this using a wonder substance called hyaluronic acid, which is naturally found in the skin. This complex sugar molecule in the skin's dermis works to retain water in our skin cells.
In addition to keeping our skin moisturised and volumised, it also stimulates the continual production of our natural collagen and elastin stores, helping to give us lustrous-looking skin on a longer-term basis. 
The dermal filler treatment is so popular with patients as it is administered quickly and requires no recovery time. At The Private Clinic in Birmingham, we apply fillers with different thicknesses to ensure that all areas of the face can be enhanced. Following a detailed consultation with one of our expert practitioners, we will advise on the most suitable filler to use to give you the finest visible results.  
What areas can Dermal Fillers treat?
The dermal filler treatments at our Birmingham clinic can be applied to the following areas:
Under the eyes (

Tear Trough

) for hollow and dark circles

Cheeks

(create a fuller cheek or a high cheekbone look)

Lips

(Vermillion border and lip augmentation)

Lip Lines

(Smoker's Lines) plumper and fuller lips

Nose to mouth lines

(Naso-labial folds)

Mouth to Chin lines (Marionette lines)

Chin

(defined chin with fillers) / jawline definition

Nose (

Non-Surgical Rhinoplasty

/ non surgical nose job)

Hands

8 point lift

(creates a non-surgical facelift by lifting the face in the areas which sag)
Dermal Fillers in our Birmingham clinic
At The Private Clinic in Birmingham, our highly trained team of leading cosmetic doctors, nurses and surgeon prescribers carry out our dermal filler treatments to the highest of standards. Our staff have spent years working in the aesthetics industry and have undergone exceptional training to maintain exemplary standards of patient care. This is why our clinic offers the best dermal filler injections in Birmingham. 
We use the highest quality filler brands available from renowned manufacturers who have led the way in the production of dermal filler and anti-wrinkle injectables. 
We offer the widest range of injectable hyaluronic acid treatments to cover all areas of the face. Each filler has its own unique benefits, which will be explained to you in detail during your personal consultation. 
Our Dermal Fillers Birmingham Team
Your dermal filler experience will be led by our team of nurse prescribers and cosmetic experts. The team at our Birmingham dermal filler clinic has a wealth of knowledge about the different treatments available and will listen to your needs and beauty goals to come up with a treatment strategy that gives you the best results.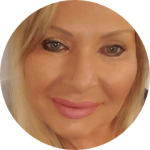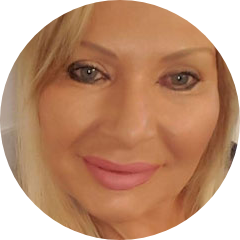 Aesthetic nurse prescriber Fiona heads up our Birmingham dermal filler service. Working as a registered general nurse since 1984, and practising in aesthetics since 2003, she has been trained by notable cosmetic practitioners from the UK, Europe, New York and Beverly Hills. She has a passion for advanced facial aesthetics that give her clients the best and safest results. 
Where is our Dermal Fillers Birmingham Clinic?
Our Birmingham clinic is located on 88 Hagley Road, B16 8LU, on the A456 road running off the Five Ways Roundabout in-between Highfield road and Vicarage road. Located in the leafy district of Edgbaston, close to the Birmingham Botanical Gardens and the historic University of Birmingham, it's only a few miles from Birmingham's bustling city centre, with its lively Bullring shopping centre, entertainment facilities and restaurants. 
The Private Clinic Birmingham is easily reached from the M6 and M5 motorways, which run by the city. The main train line into Birmingham goes to Birmingham New Street Station. From here, we recommend booking a taxi to the clinic which is a 10-15-minute drive away.
Our Birmingham Clinic is easily commutable from surrounding areas including; Lichfield, Sutton Coldfield, Solihull, Shrewsbury, Kidderminster, Hampton in Arden, Leamington Spa, Stratford, Edgbaston and Harborne.
Dermal Fillers Birmingham Before & After Photos
Why Choose The Private Clinic in Birmingham?
The Private Clinic Birmingham offers you a safe clinical environment where you'll be welcomed by our friendly and experienced team. We are one of the UK's most highly respected cosmetic clinics, thanks largely to our experienced team of staff. Since 1983, our ambition has been to create the most natural-looking dermal filler results to help you look and feel your very best. 
At our Birmingham dermal filler clinic, you will be treated by world-class cosmetic specialists using the highest quality of approved products in our state-of-the-art facilities. Our key priority is to deliver outstanding levels of care in a safe and convenient way with optimal results. 
The Private Clinic sees over 15,000 new patients every year, performing over 10,000 procedures, with one of the highest patients' satisfaction rates in the industry.

We have a Trustpilot 9.4, 5-star rating, with 96% of our customers stating that they would recommend us to their friends and family. 

We are a multi-

award-winning provider

, receiving the Aesthetic Award for Best UK Clinic Group 2017, as well as the MyFaceMyBody Best Cosmetic Surgery Practice 2018 award. 

Our highly experienced dermal filler practitioners are leaders in the industry with many years of experience.

Receive comprehensive patient information, every step of the way.

Benefit from our state-of-the-art facilities in the heart of central Birmingham. No need to travel to London to receive best-in-class dermal filler treatments. 
"Excellent service. Really happy, will definitely be visiting you again."
Jussieb – Birmingham
"The best decision I have ever made. I'm ecstatic about my results. The staff at The Clinic are very friendly, always smiling and very professional. This is the place where staff will go an extra mile to ensure that the customers are not only happy but satisfied as well."
Bradie – Birmingham
"First time I've had something like this done (tear troughs) and Fiona was amazing. Completely put me at ease and was incredibly knowledgeable and professional. So happy with the finished results and Fiona made sure I was ok in the weeks that followed the procedure with check ups. Highly recommend."
JJ – Birmingham