Dermal Fillers in Manchester
Where to get Dermal Fillers in Manchester?
If your beauty goal is youthful-looking skin with a plump and hydrated finish, then visit our Manchester dermal fillers clinic for a treatment that brings immediate results. At The Private Clinic in Manchester, our professional clinicians are experts in delivering targeted fillers that restore volume, minimise wrinkles and contour the face. As an award-winning cosmetic clinic with a 5-star Trustpilot rating, you'll enjoy the care and knowledge of our expertly trained team. Minimise wrinkles and maximise your anti-ageing results at the best dermal fillers clinic in Manchester. 
What are Dermal Fillers?
Dermal fillers are injectable skin treatments with anti-ageing and replenishing properties. They revitalise the skin through a clear gel-like substance called hyaluronic acid, which is naturally present in our bodies. 
Hyaluronic acid helps our skin cells to retain water, keeping our skin plump, moisturised and hydrated. When injected strategically into lines and wrinkles, or areas that have lost volume, it can smoothen and revolumise the skin with beautiful instant results. 
Hyaluronic acid fillers also stimulate the natural production of collagen and elastin stores in our skin, helping us to maintain elasticity and hydration on a longer-term basis.
This popular treatment is quickly administered and requires no recovery time. At The Private Clinic in Manchester, we use a range of dermal fillers with different thicknesses to target different areas of the face. Following a consultation with one of our expert practitioners, we will advise on the most suitable filler to use to achieve the best result. 
What areas can Dermal Fillers treat?
The dermal filler treatments at our Manchester clinic can be applied to the following areas:
Under the eyes (

Tear Trough

) for hollow and dark circles

Cheeks

(create a fuller cheek or a high cheekbone look)

Lips

(Vermillion border and lip augmentation)

Lip Lines

(Smoker's Lines) plumper and fuller lips

Nose to mouth lines

(Naso-labial folds)

Mouth to Chin lines (Marionette lines)

Chin

(defined chin with fillers) / jawline definition

Nose (

Non-Surgical Rhinoplasty

/ non surgical nose job)

Hands

8 point lift

(creates a non-surgical facelift by lifting the face in the areas which sag)
Dermal Fillers in our Manchester clinic
At The Private Clinic in Manchester, our injectable dermal fillers are carried out by leading cosmetic doctors, nurses or surgeon prescribers, who have spent years in the industry, having undergone exceptional training. This enables them to prescribe and perform the best dermal filler injections in Manchester. 
We use premium filler brands  from reputable manufacturers who are world-leaders  for dermal fillers and anti-wrinkle muscle relaxants. 
We offer the widest range of hyaluronic acid filler injections to cover all areas of the face. Each filler has its own unique qualities, which will be explained to you in detail during your consultation with us. 
Our Dermal Fillers Manchester Team
Your dermal filler experience at our Manchester clinic will be led by our expertly trained team. You will be looked after with utmost professionalism from start to finish at the Manchester dermal filler clinic thanks to our team's wealth of skincare knowledge and its outstanding approach to patient care.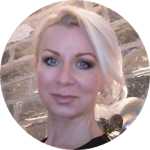 Dawn is an aesthetic nurse practitioner with a passion for facial aesthetics, specialising in dermal fillers and anti-wrinkle injections. She's been part of the aesthetic treatments industry since 2013, having begun her aesthetic career under the exemplary leadership of renowned plastic surgeon Mr Adrian Richards.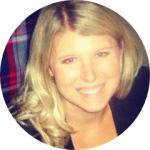 Emma has over 15 years of nursing experience and a background in women's health and gynaecology. Working as an aesthetic nurse prescriber at our Manchester clinic, Emma is dedicated to delivering anti-ageing treatments that exceed patient expectations.  
Where is our Dermal Fillers Manchester Clinic?
Our dermal filler clinic in Manchester is located on 25 Saint John Street, an elegant Georgian street in the heart of central Manchester. Located in the financial district of Spinningfields, just off Deansgate Road, it is placed in one of the most popular destinations for shopping and entertainment in the city. A stone's throw from some of the city's key attractions, including the Palace Theatre, Manchester Art Gallery and bustling Northern Quarter, it is perfectly positioned. 
Our Manchester dermal fillers clinic is just a 7-minute walk away from Deansgate Train Station and can be easily reached from the M60 and A57(M) roads that surround the city. The fillers clinic is also easily commutable from surrounding areas including; Hale/Hale Barns, Bowdon, Alderley Edge, Wilmslow, Macclesfield, Leigh, Prestbury, Nantwich, Tarporley, Knutsford, Worsley, Altrincham, Cheadle and Deansgate.
Dermal Fillers Manchester Before & After Photos
Why Choose The Private Clinic in Manchester?
The Private Clinic is one of the UK's most highly respected aesthetic clinics, thanks largely to its experienced range of leading cosmetic doctors and nurses. Since 1983, our ambition has been to create the most natural-looking dermal filler results that help you look and feel your very best.
At our Manchester filler clinic, you will be treated by registered, experienced practitioners, using the highest quality of approved products in state-of-the-art facilities. Our key priority is delivering outstanding levels of care safely and conveniently, with maximum beneficial results. 
The Private Clinic sees over 15,000 new patients every year, performing over 10,000 procedures, with one of the highest patients' satisfaction rates in the industry.

We have earned a Trustpilot 9.4, 5-star rating, with 96% of our customers stating that they would recommend us to their friends and family. 

We are a multi-

award-winning provider

, receiving the Aesthetic Award for Best UK Clinic Group 2017, as well as the MyFaceMyBody Best Cosmetic Surgery Practice 2018 award. 

Our highly experienced dermal filler clinicians are leaders in the industry with many years of experience.

Receive comprehensive patient information, every step of the way.

Benefit from our state-of-the-art facilities in the heart of central Manchester. No need to travel to London to receive world-class dermal filler treatments.
"The staff at the Private Clinic are all lovely and Dawn who did my treatment is very professional and so nice. They make you feel comfortable when you are there, I highly recommend them."
Mel – Manchester
"Been going to The Private Clinic for 2 years now with Dawn, always excellent service and results. Staff very helpful. Alex is amazing."
Helen – Manchester
"Lovely staff, courteous, knowledgeable. Made me feel relaxed and talked me through every stage of my treatment. Would recommend them."
Wendy – Manchester