We're often concerned with how our skin looks on the surface, and we can all be a bit guilty of neglecting the things that really matter. We explore some of the most common skin problems we get asked about, and what treatments there are to tackle them.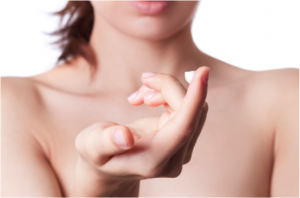 Moles
The average person has 30-40 moles on their body (some people even have hundreds), with the vast majority  perfectly safe. However, rates of malignant melanoma have risen faster than any other of the 10 most common cancers in recent years, encouraging more people to get theirs removed or checked to keep themselves healthy.
At The Private Clinic we offer several methods of mole removal including surgical excision, curettage and cautery and cryotherapy, depending on what your individual needs are and what our skin specialists believe to be the best way forward. The most important thing for all patients is always to work with a specialised professional. Beauty salons and spas can sometimes offer the treatment, but this is something we'd nearly always advise against. A trained dermatologist or skin expert understands what to look out for in potentially harmful melanomas and will ensure your skin is healthy. There have been a few cases in recent years where untrained practitioners have missed cancerous moles, leading to complications further down the line. We always advise checking your skin regularly using the ABCD rule and speaking to a qualified expert as soon as you notice something that's different.
Find out more about Mole Removal. 
Acne
It's well known that acne affects the majority of teenagers at some point during their adolescent years. But we can all be less willing to admit how frequently it causes us problems in adulthood. At least 1 in 10 of us will be affected by adult acne at some point after the age of 25, with breakouts seemingly impossible to prevent. Treating the condition too can seem like a curse, but this is because the majority of options simply address symptoms rather than the cause.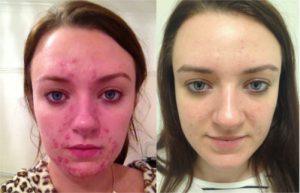 One of our most popular treatments at The Private Clinic is N-Lite; a non-invasive laser treatment that kills spot-causing bacteria to not only clear acne, but also help prevent it coming back. Courses of the treatment normally consist of three short sessions, with many patients seeing a noticeable difference after just one.
Suitable for all skin types and for use all over the body, it is often combined with a medicated skincare regime or products for long-lasting results and it's a favourite of many therapists because of how it can transform confidence in those who undergo it.

Find out more about Acne Treatments.
Skin Tags and Warts
Up to half the population have a skin tag or wart, but this doesn't make them any more liked. The majority of our patients seek tag and wart removal for aesthetic purposes, with most lesions more an annoyance than anything dangerous.
Skin tags tend to be small, smooth growths that are attached to the skin by a stalk, varying in size from around 1mm to 5cm. They are not contagious and will not spread from contact. Warts, meanwhile, are often uneven in texture and lie flat against the skin. Unlike tags, they are contagious and can spread, meaning groups can appear all over the body.
Removal of both types of skin lesion depends on the individual case, which the majority removed by either cryotherapy, excision or curettage and cautery. A skin specialist will normally assess the best way forward, making sure the entire skin tag or wart is removed with minimum risk of scarring.
Find out more about Skin Tags, Warts and Verrucas
Skin Rashes
There are a number of causes behind skin rashes; sometimes it can be as simple as a reaction to a product, while others it can be sign of a more long-term skin concern like eczema or psoriasis.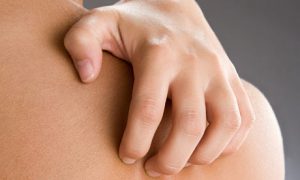 Eczema is characterised by dry, itchy patches of skin and it's estimated that around 10-20% of the population suffer from it. Treatment is frequently given in emollient or topical corticosteroid form, depending on the case. Psoriasis, meanwhile, tends to show itself through red, flaky, crusty areas of skin, covered in silvery scales. The treatment is chronic, meaning it can never fully be cured, but relief can be given through a range of treatments including topical and full-body medications.
Find out more about Eczema and Psoriasis.
The Private Clinic Dermatologist
At The Private Clinic, we have hand-pick our Dermatologists and Skin experts to make sure they are the best in their field, with extensive experience and knowledge on what's causing your skin complaint. Whatever you're looking to achieve, our number one priority at our Harley street dermatology clinic (I have changed this: Google does pick up variances of words so this will be ok) is helping you to achieve the best results safely and sensitively to your needs. We're proud to have some of the UK's Best Cosmetic Dermatologists in London working with us as well as some of the most renowned skin experts, meaning we'll only ever give you a treatment that works for you.
Sometimes it's difficult to know what the real problem behind your skin condition is, which is why we always advise having a consultation with one of our expert Consultant dermatologists or medical team prior to any skin treatment. If you are looking for the best dermatology clinic in Harley street you have come to the right place. We specialise in eczema, psoriasis, moles, skin tags, warts, verrucas, scars, keloid scars, rosacea, melasma, excessive sweating and acne.
Our Consultant Dermatologist; Dr Rishika Sinha, MA(Cantab), MB BChir, MRCP(Derm). GMC Number: 6092256 is able to consult on the condition at our London Harley Street clinic, while our skin specialists are available at all of our clinics in UK – Birmingham, Bristol, Leeds, Manchester and Northampton
To find out more, or to book a dermatology appointment, please call 0333 920 2471 or use our dermatology online contact form.